Chronic Care Management (CCM): How to Implement Your Program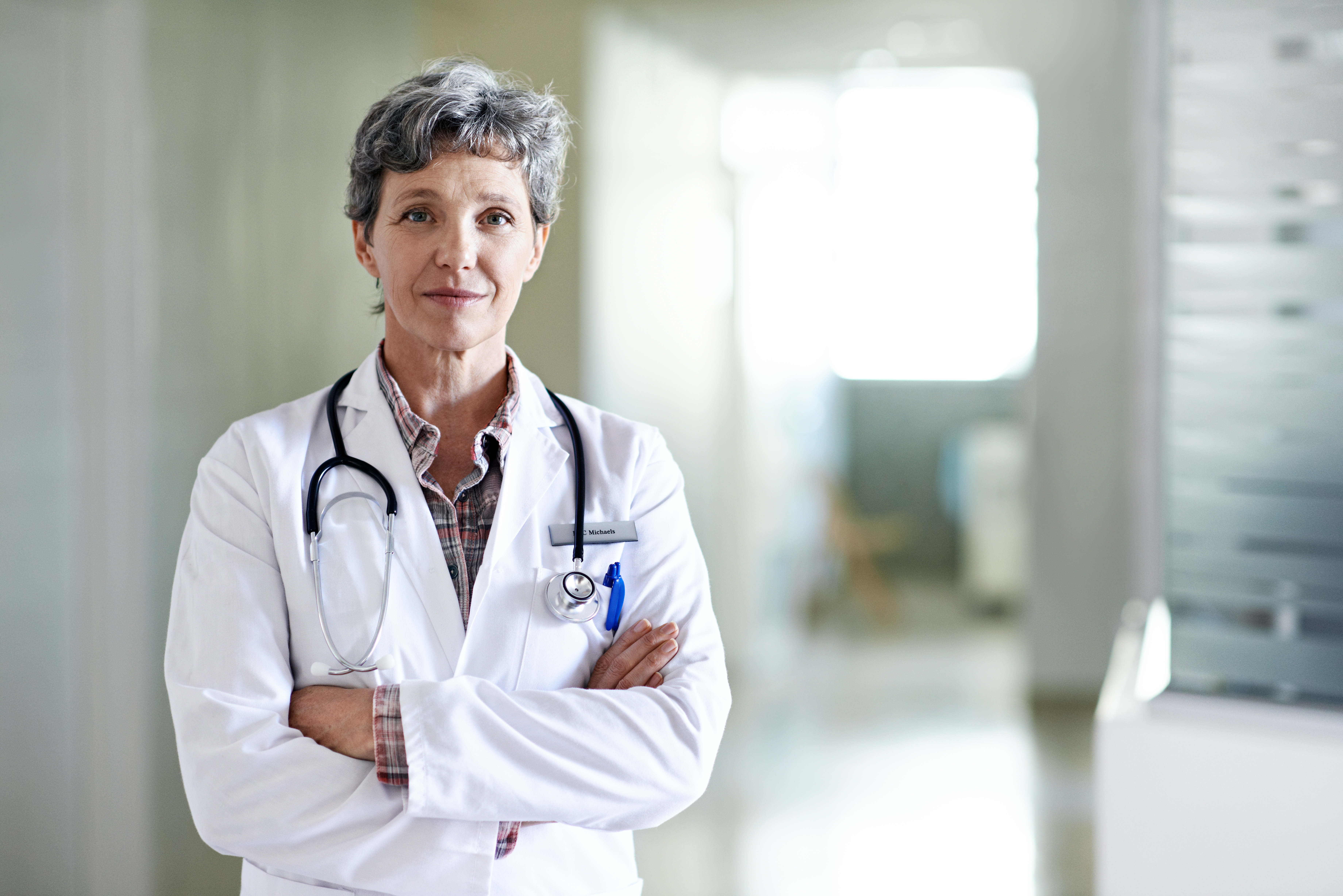 Subscribe
You're likely well aware of what Chronic Care Management (CCM) is. You know what a program entails, and how it can help your practice address value-based care performance metrics.
You also know that chronic conditions are extremely prevalent in the United States, accounting for approximately 75% of the nation's aggregate healthcare spending, according to the Centers for Disease Control and Prevention (CDC). That's an estimated $5,300 per person in the U.S. each year.
What's more, the Centers for Medicare and Medicaid Services (CMS) estimates that approximately one in four adults, including 70% of Medicare beneficiaries, have two or more chronic conditions, qualifying them to receive CCM.
With so many people having these conditions, you can see how implementing a CCM program at your practice can be extremely beneficial if done correctly.
So, how is it done correctly?
In this article, we'll walk you through how to implement a CCM program, step by step. At ThoroughCare, we have worked with nearly 600 clinics and physician practices, helping them start CCM programs by providing a care coordination software solution, as well as guidance and support throughout implementation.
We've seen firsthand what works, what doesn't, and the common pitfalls that providers fall to.
Our goal is to help your practice succeed by equipping you with all the tools and resources necessary to maximize revenue and improve the health of your patients.
Step 1: Develop a Plan and Form Your Care Team
The first step to take is to develop a plan for your office. This plan should detail the logistics of running a CCM program and the resources needed.
You'll need to prepare your staff to take on this new responsibility, which includes designating care managers. CMS requires that a care manager for a CCM program be either a practitioner or one of the following certified resources:
Registered nurse
Licensed practical nurse
Certified medical assistant
Health coaches (in some areas)
If your current staff doesn't have the time to dedicate to managing your CCM program, you'll need to hire a care manager.
Be sure your plan includes managing enrollment, consents, scheduling, and other related CCM activities.
Step 2: Identify and Recruit Eligible Patients
Your next step is to identify patients that are eligible to participate in a CCM program.
As a reminder, patients must have two (or more) conditions that meet the following criteria:
The condition is expected to last at least 12 months, or until the death of the patient
The condition places the patient at significant risk of death, acute exacerbation/decomposition, or functional decline
Identifying Eligible Patients
You can identify patients by using your EHR to search for patients who have two or more of these conditions and have been seen by the provider in the previous 12 months.
Note: If the patient hasn't been seen by the provider in the previous 12 months, don't immediately exclude them as a potential candidate. Instead, you can recommend they complete an Annual Wellness Visit (AWV) and then enroll in CCM (more on this later).
Ideally, your EHR should allow you to sort lists of eligible patients and create a report that you can work off of. If your EHR lacks such features, you may want to consider utilizing a care coordination software solution.
While not required, care coordination software is highly recommended to effectively and efficiently manage any Medicare program.
This is because EHRs are not built to do much of the work required to manage Medicare programs. You'll find as we move further along in this implementation guide that managing such programs solely with your EHR will be cumbersome and ineffective.
After you've identified a list of patients who meet CMS's CCM criteria, you'll next want to determine the candidates that are best fits.
A good method for starting out is to focus on a shortlist of specific diagnoses, perhaps the most common or debilitating conditions like diabetes, hypertension, depression, COPD, etc.
Additionally, it's a good idea to target your Medicare-B population with 2 or more chronic conditions, since Medicare-B covers 80% of the costs for the patient. You may want to check with your biller or other medicare replacement/private insurance to see if CCM is covered in your area.
Recruiting Eligible Patients
The next step is recruiting the eligible patients that you've identified.
You have three main options to recruit patients:
In-Person
To have the highest rate of success, try to introduce the program to the patient in person during an in-office visit. During the visit, clinicians can thoroughly explain the benefits of the program and answer any questions the patient may have.
The best practice is to have the provider/physician explain the program to the patient, as they usually carry the most trust and clout among patients.
Outreach Campaign
Some practices opt to do an outreach campaign, usually by sending a letter to the list of eligible patients explaining the value of the program and inviting them to participate.
Phone Call
Set time aside to call all eligible patients, explain the program to them, and invite them to participate in the program.
Since a care manager will be contacting enrolled patients via telephone when the program is running, make sure you have a dedicated phone line for your CCM program. Providing this direct access will go a long way toward improving patient engagement.
Step 3: Enroll Patients
It's now time to enroll the eligible patients that you have identified and who have agreed to participate in the program.
If the patient has agreed to participate in CCM but has not been seen by a physician in the past 12 months, the patient first needs to see the billing practitioner for an in-office visit.
Providing Annual Wellness Visits (AWVs) is a great way to introduce a patient to your CCM program.
AWVs are perfectly suited to work in conjunction with CCM to manage chronic conditions which may last the entire life of the patient.
To officially enroll the patient in your CCM program, you need the patient to give either verbal or written consent.
In the case of written consent, a simple form that can be reviewed by the physician and patient during a face-to-face visit will work.
The form should include the following:
An overview of CCM and its availability to the patient
An explanation that the patient can discontinue the service at any time
A note that only one provider may bill for CCM for each patient
A note that patients may have a copay (more on this below)
An explanation of what information can be shared between physicians
Some patients may have a copay for CCM. Medicare (and perhaps other insurances) cover 80% while most secondary insurances usually cover the other 20%. We recommend checking with your biller or secondary insurances to see if they cover the cost. If not, the patient is responsible for the 20% copay.
The patient should sign this form after reviewing its contents with the practicing physician.
If you receive verbal consent from the patient, you will need to notate the date and time of the verbal consent for your own records. Should an audit arise, this information will be needed.
Step 4: Deliver CCM and Engage Patients
It's now time to deliver care coordination to the patient.
The first and most important step is to create a patient-centered care plan. The care plan is based on a physical, mental, cognitive, psychosocial, functional, and environmental (re)assessment of the patient.
Provide a copy of this care plan to the patient after you complete it and with any other providers as needed.
When providing ongoing care coordination for the patient's chronic conditions, use the care plan as guidance. Managing a patient's chronic conditions will include:
Phone calls and secure communication with the patient
Coordination with other clinicians, facilities, community resources, and caregivers
Providing an ongoing assessment of the patient's medical, functional, and psychosocial needs through consistent updates of the care plan
Ensure timely receipt of all recommended preventive care services
Medication reconciliation with a review of adherence and potential interaction
To keep patients engaged with their health, having a patient portal can be extremely effective. The patient portal allows the patient to view their care plan, improves collaboration and coordination between patient and provider, and allows for a focused monthly touchpoint of care.
As mentioned earlier, you will find the utilization of a care coordination software solution very helpful. The software will allow you to more easily deliver care to patients and more importantly track and document the care to allow for easy coding and billing.
Step 5: Coding, Billing, and Reimbursement
In order to be reimbursed by CMS for the care you're providing, you'll need to document all the activities mentioned in the prior step. There are five things you'll need when submitting a claim through CMS:
CPT Codes for each program you're managing for the patient
ICD-10 codes tied to each of the conditions you're managing within that program
Date of service
Place of service
Provider name
Not needed, but helpful if you're ever audited:
Care manager assigned to the patient
When billing, you'll calculate the time spent on CCM for each patient monthly. These are the steps you'll take when billing:
Verify CMS requirements were met for each patient each month
Submit claims to CMS monthly
Send an invoice to patients receiving CCM services monthly
Make sure there are no conflicting codes that have been billed
Below is a breakdown of the reimbursement structure your practice can use for 2022 for non-complex care:
For 20 minutes: bill CPT code 99490 for a total of $62.00
For 40 minutes: bill CPT code 99490 ($62.00) plus CPT code 99439 ($47.00) for a total of $109.00
For 60 minutes: bill CPT code 99490 ($62.00) plus CPT code 99439 twice ($94.00) for a total of $156.00
For complex care, use the billing breakdown below for 2022:
For 60 minutes: bill 99487 for a total of $130.00
For 30 additional minutes: bill 99489 for a total of $198.00
Note: when billing for CCM, you must have two ICD-10s listed for the patient (because CCM requires two or more chronic conditions).
Care Coordination Software To Help You Manage CCM
As we mentioned earlier in this article, care coordination software is highly recommended if you're going to manage a CCM program at your practice. There are numerous benefits of utilizing a quality care coordination software solution. The features and tools included in various software solutions are specifically designed to more effectively and efficiently manage Medicare programs.
ThoroughCare's software solution is the choice for hundreds of healthcare providers across the country because of its intuitive design that was built for clinicians. Our software solution gives providers the following capabilities:
Your own secure, HIPAA-compliant software portal
Unlimited users and patients
Live dashboard showing current CCM minutes
Guided interviews for CCM care plans
Task tracker (with timer) and time logging
Monthly update interface for clinical staff and providers
Create care plan reports for the patient and other providers
Easily download summaries and upload them to your EHR
Integrates with our Annual Wellness Visit software module
Easy billing interface to easily submit Medicare reimbursement claims
Tech support via email and phone
Learn more about how care coordination software can help reduce the cost of value-based care.