EHRs vs Care Management Software: What's the Difference?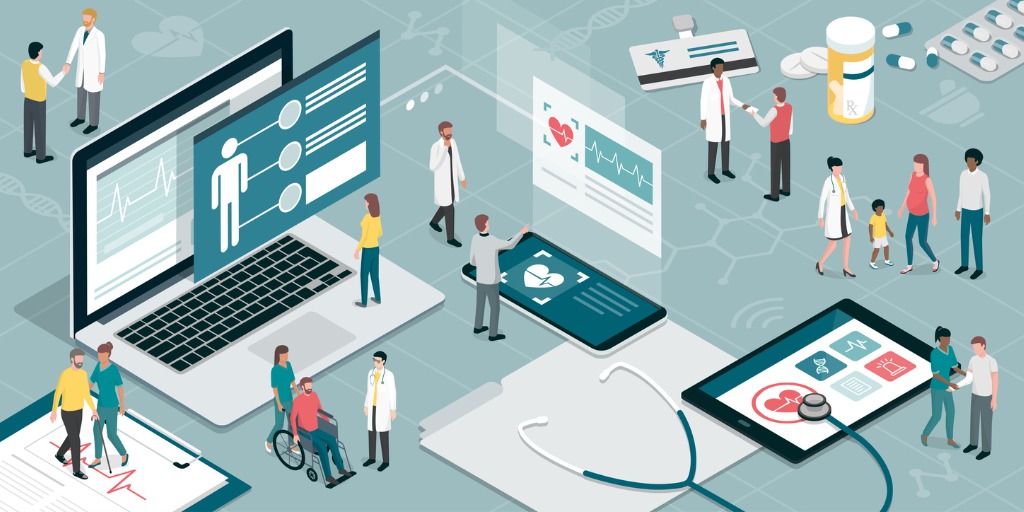 Subscribe
As providers begin to explore the financial and patient-health rewards from implementing Medicare programs, they face a foundational question.
Do I need care management software to manage these programs?
While you don't need care management software to manage the programs, it's strongly recommended that you use such software instead of your EHR.
EHRs simply aren't built to effectively manage value-based care programs like Chronic Care Management, Remote Patient Monitoring, Behavioral Health Integration, and other crucial value-based Medicare programs.
We've seen firsthand the tremendous benefits providers receive from utilizing an intuitive care management software to manage these programs. Over 400 health care providers across the country are using ThoroughCare's care management software to improve patient health outcomes and maximize reimbursement.
The results these providers see wouldn't be possible by just using an EHR.
In this article, we'll break down the differences between EHRs and care management software and show you why EHRs simply cannot be used to effectively manage value-based care programs.
What Is An EHR?
Before we explain the differences between an EHR and care management software, it'll help to understand each of them.
EHR is short for Electronic Health Record. An EHR is a digital version of a patient's paper medical chart. EHRs have greatly improved many areas for healthcare providers, including documentation of patient information and data, billing accuracy, and more.
EHRs are designed to support the fee-for-service (FFS) model, despite value-based care rising in popularity in recent years. For this reason, many healthcare providers are looking for more comprehensive software due to the limitations of most EHRs.
Care management software does not serve as a replacement for your EHR but instead performs as a supplemental solution to better manage patient care under a value-based model.
What Is Care Management Software?
Care management software, such as ThoroughCare, is a supplemental tool to be used in conjunction with your EHR. The software solution fills in gaps in care, improving the quality of care patients receive, and lowering healthcare costs, as well as the risk levels of both patients and providers.
The best care management software includes a wide range of features to maximize patient health outcomes and offers many benefits for providers.
We know shopping for care management software can be a burden, which is why we've developed a FREE buyer's guide designed to ease the buying process for you, equipping you with the knowledge needed to select the best care management software for your practice.
EHR vs. Care Management Software
Now that you know what both options are, how do they compare?
We'll cover some of the most significant differences between EHRs and care management software , showing you how an intuitive care management software provides tremendous value.
Interoperability
Most EHRs offer little-to-no interoperability with other EHRs or healthcare systems, which can reduce the quality of care by limiting the collaboration between healthcare providers treating the patient.
For example, if a PCP, behavioral health provider, and a hospital want to collaborate on improving a particular type of care within their community, and they do not share the same EHR, it can become administratively burdensome to share data and collaborate on care.
Care management software tackles this issue by allowing the sharing of patient data and information across various EHRs.
Data sharing improves collaboration among providers by keeping the entire care team involved in the patient's care and preventing miscommunications, medical errors, and duplication of work.
Usability / Workflow
The user interface of EHRs can be clunky and require extensive manual input from care managers, with limited sorting and filtering features. Additionally, EHRs only allow for individual patient queries and require substantial manual compilation of patient information.
This can make a care manager's job extremely time-intensive and could reduce the quality of care given to the patient.
Care management software prioritizes care management tasks, automating things like care plan creation. Intuitive software makes patient information easily accessible and gives you the ability to add updates across your patient population quickly.
Care management software also features dynamic lists where you can sort and filter patient populations to your liking. These lists are presented in the workflow of the software and easily exportable via reporting features.
Additional Features
One of the most glaring differences is the lack of tools and features within most EHRs. To combat this, some EHRs do offer self-branded care management software solutions, but they're also usually limited in functionality and features.
These limitations can increase staff time needed to manage patient care, potentially open your practice up to audits, and worsen the coordination of care provided to patients.
Care management software alleviates this by giving providers an extensive set of tools and features to manage patient care appropriately. These tools can help with tasks such as care plan creation, appointment scheduling, data monitoring, and more.
Some care management software even features patient portals, allowing patients to access reports and summaries of their care, see device readings, alerts, and notifications, and allow for open communication with the care team.
Patient Information
The storage of patient information is one area where EHRs tend to be more thorough than care management software.
Since care management software isn't meant to serve as a replacement for your EHR, the software doesn't usually contain nearly as much medical history or patient information as your EHR does.
The reasoning for that is EHRs (ideally) contain the entire medical history of the patient, whereas care management software does not.
When the patient is participating in a care management program, providers will usually only pull relevant patient information from the EHR into the care management software. The care management software does not store all of the patient's medical history.

Why You Can't Rely on Your EHR to Effectively Manage Care
If you talk with clinicians, many will tell you that EHRs make their job more difficult. You never want technology to hinder the quality of care clinicians can provide to patients.
Care management software alleviates these issues by providing an intuitive platform where clinicians can improve efficiencies in managing care.
A 2016 study of physicians showed that during the day, physicians spent 27% of their total time on direct clinical face time with patients and 49.2% of their time on EHR and desk work.
With so much time spent within the EHR, you'd expect the data collected in the system to be insightful. Unfortunately, EHRs fail to present data in a way that reveals insights, aids in diagnostics, or even allows for collaboration between a patient's care team.
That collaboration can be a crucial part of a patient's care, as the care management software can make it easier for doctors, nurses, and other clinicians to review and make critical decisions.
If you're a provider and participating in Medicare's care management programs, we strongly recommend utilizing a quality software solution.
Now that you know how care management software works together with your EHR to manage patient care, learn the benefits of care management software.