Care Coordination | Care Management Software
What is Care Coordination Software? 4 Ways to Use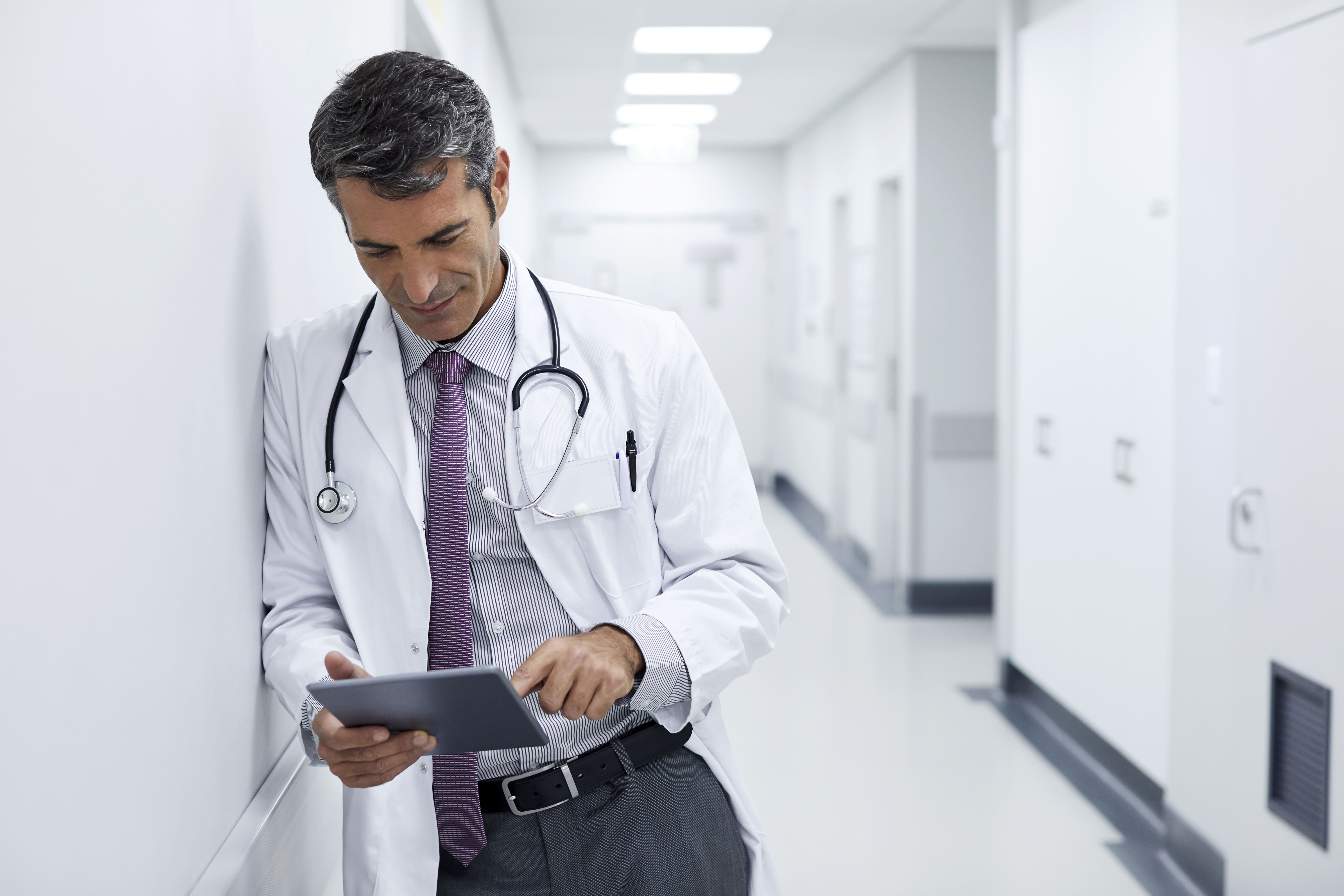 Subscribe
If you've learned about care management programs, such as Chronic Care Management (CCM), Remote Patient Monitoring (RPM), or Transitional Care Management (TCM), you've realized how integral care coordination software can be.
In short, care coordination software is a key digital tool used by home health agencies, accountable care organizations (ACOs), and physician practices to coordinate various types of patient services. It's the mechanism that can support clinical workflow and streamline integrated care services.
But what does this actually mean? What challenges can care coordination software help your practice address?
If you don't know, you may be missing some of the best ways to use this tool. While a software solution can surely help you manage your CCM program, it can more broadly help your whole organization transition to value-based care.
At ThoroughCare, we've helped more than 600 clinics and physician practices overcome their challenges through intuitive care coordination software. We've assisted them with care management programs, identifying efficiency gaps through data, and improving patient engagement through digital means.
In this article, we'll cover four ways you can take advantage of care coordination software. We'll look at how it can help you implement care management programs, utilize data analytics, help automate clinical workflows, and help you maximize reimbursements.
4 Ways You Can Use Care Coordination Software
Medical providers utilize this type of software for a few reasons. Below, we'll cover the four core ways this technology is of value to clinics and practices.
1. You Can Implement Care Management Programs
Providers primarily use the software to implement and offer a care management program. These can include CCM, RPM, and TCM, as referenced above. It can also include Behavioral Health Integration (BHI), Annual Wellness Visits (AWV), and Principal Care Management (PCM).
All of these programs benefit patients through preventive measures. They can help your practice address certain value-based care performance metrics. Knowing how to implement these programs involves an understanding of specific rules and requirements.
Care coordination software is a go-to solution to adhere to these policies.
The software can guide your staff through patient enrollment and billing to ensure your program is by-the-book. It also supports patient-centered care planning, and it tracks and helps automate the process used to provide each program. Data analytics can also assist with intelligent decision-making by helping you visualize a patient's vitals to gain greater insights.
All of these elements help enable a successful care management program.
2. You Can Collect and Interpret Patient Data With Analytics
Some care coordination solutions provide analytics to help interpret patient and practice data.
This can be instrumental in identifying health trends and preventing emergencies. It can also help close clinical efficiency gaps. Overall, it can help you ensure that patient data serves a greater purpose.
For care management programs, such as CCM or RPM, data analytics can add great value. Continuous monitoring and analysis can support the next best actions for patient care. Vitals can be used to learn more about a specific condition, and they can help you see how that condition changes over time.
Analytics can help you report how your practice addresses certain value-based care performance metrics. It can help show the time spent on activities that engage patients, or show improvements in health outcomes with vitals and statistics. You can also measure your staff's performance. This data can help you understand your rate of patient engagement, and where your practice can improve.
You can use data to address workflow inefficiencies by measuring an overall process or system. Your measurements can present insights as to where your workflow stumbles. You can then use this information to apply a solution.
3. You Can Automate Clinical Tasks to Assist Your Staff
Your staff can use care coordination software to streamline care management programs and perfect patient engagement. For example, integrated call schedulers can guide engagement activities and help staff easily reference reports or notes relevant to the patient's health record. This can help make the most of a conversation between a care manager and a patient.
Care coordination tools can help direct and automate elements of care plan creation.
With the support of clinical content, a guided interview questionnaire can ensure your staff asks the appropriate and relevant questions when they work with a patient to create care goals. The care plan is crucial to preventive health programs and coordination of services.
Care coordination software can also help improve efficiency by automating CPT code assignments and providing exportable reports to streamline your administrative billing process.
With this software tool, your practice can maximize its reimbursement potential.
4. You Can Effectively Capture Reimbursements
For care management programs, care coordination solutions can streamline the billing process.
You can use it to easily keep track of relevant CPT codes. These reports will give you everything you need to bill for these services, taking the guesswork out of the equation. At a time when more and more providers are working to transition to value-based care, away from fee-for-service, reimbursement received from programs such as CCM or RPM can help your practice expand its revenue potential.
The software enables you to implement these programs while containing costs through efficiency gains. Care coordination software can track billable time and activities to provide a complete program record. This can be very helpful for a Medicare audit.
Learn How Software Can Help You Address Value-Based Care
Value-based care emphasizes health outcomes as a method to determine provider compensation. With alternative payment models, such as the Merit-based Incentive Payment System (MIPS), providers must report specific metrics and data to justify the rates they receive.
Within such models, satisfactory or improved health results can create opportunities for providers to receive additional incentives, such as shared cost savings. But how do you use software to implement value-based care?
Learn how care coordination software can help reduce your financial exposure within value-based reimbursement. Read more about how it can help your practice generate recurring revenue and cut costs.
Then, book a discovery call with a ThoroughCare representative to discuss how you'd like to use care coordination software to serve your patients.