Integrate Behavioral Health with Primary Care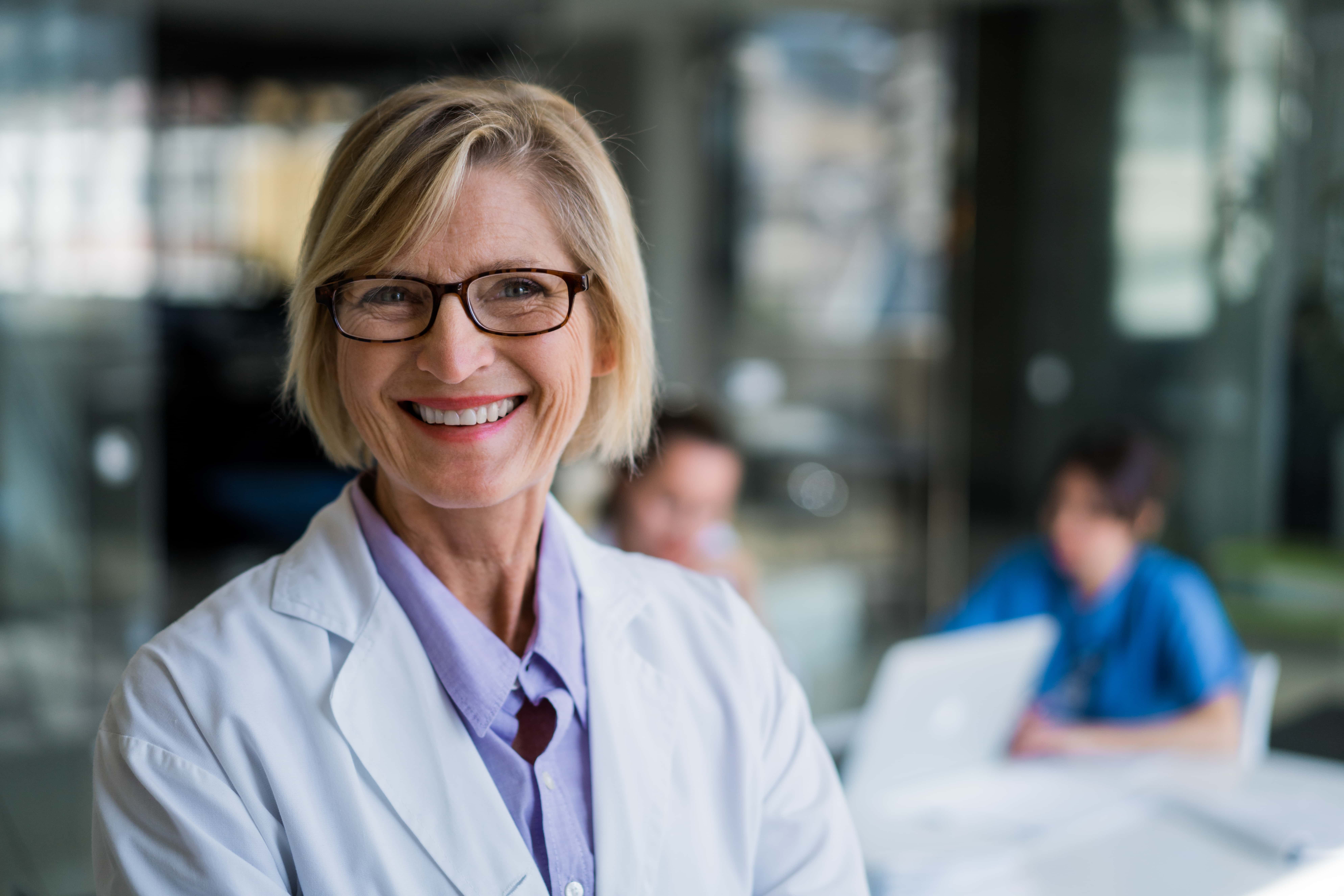 Subscribe
Lifestyle choices will influence a person's well-being.
According to the Centers for Disease Control and Prevention (CDC), physical inactivity, poor nutrition, smoking, and excessive alcohol consumption can play a key role in chronic conditions. In the United States, nearly 70% of annual deaths are linked to such illnesses. Yet, knowing this, many Americans persist in their behaviors.
A 2016 study published by Mayo Clinic Proceedings reported that only 2.7% of U.S. adults adhered to four healthy lifestyle characteristics, which include diet, exercise, not smoking, and body fat percentage. Reasons for this vary, person-to-person. Though, social determinants of health can limit access to healthy food and affect lifestyle beyond an individual's own decision-making.
That said, there's a connection between how we choose to live and how our bodies respond. Lifestyle reflects how we take care of ourselves, from exercising to mindfulness. How we treat our bodies and minds can very much be a matter of mental health.
According to Behavioral Consultation and Primary Care: A Guide to Integrating Services, nearly 75% of primary care appointments include some kind of behavioral health check-in. This statistic shows that physicians have taken some initial steps to improve patient outcomes by recognizing psychological needs.
"Fully integrating behavioral health in primary care is the gold standard for care," writes Sarina Schrager, MD, MS, for Family Practice Management. "Behavioral health factors have an outsized influence on morbidity and mortality, and are the source of a large portion of family physicians' frustrations with the health care system."
But how can behavioral healthcare actually be incorporated into a primary care setting?
Some clinics and physician practices have turned to care management programs, such as Behavioral Health Integration (BHI), to standardize mental healthcare in their practices. With it, physicians can enable a more patient-centered experience that is responsive to a person's holistic needs.
Below, we'll cover how BHI works, how care plans can aid with patient lifestyle interventions, and how integrating behavioral health can help address chronic conditions.
How Does Behavioral Health Integration Work?
BHI is one of several care management programs offered by Medicare. Much of BHI can be provided to patients through non-face-to-face interactions with digital tools or over the phone. It is a monthly, reimbursable service that's based upon several core elements. These can include, but are not limited to:
A systematic assessment
Continuous patient monitoring
Care plan creation and revision
Facilitation and coordination of behavioral health treatment
A continuous relationship with a designated care team member
BHI is primarily managed by the patient's physician or a care manager. That said, a third-party psychiatric consultant or therapist may provide additional services. To enroll your patient, they must present at least one behavioral health condition to be eligible for the program.
Medicare Part B will cover up to 80% of the program's cost. Other insurances, such as Medicaid or private companies, may also cover this cost. Providers can be reimbursed for offering this service using CPT code 99484. Rates vary depending on the provider's location. Please search the Physician Fee Schedule from CMS for the latest information.
Use a Patient-Centered Care Plan for Behavioral Health
A patient-centered care plan can help facilitate behavioral healthcare.
A care plan is a specialized document made in collaboration with your patient. The process involves a detailed review of health history and goals, and when it's complete, it can be used to coordinate care between primary providers and specialists.
A care plan can also enable a more personalized approach to patient treatment.
"Giving patients the opportunity to help develop and negotiate their care plans transforms the relationship between patients and providers," the Agency for Healthcare Research and Quality states. "By emphasizing transparency and cooperation in developing shared care plans, your practice can reshape and improve its relationship with patients."
A stronger relationship may prove invaluable for behavioral healthcare.
Mental health conditions can often be stigmatized.
According to the American Psychiatric Association, nearly 50% of people living with behavioral disorders do not seek or receive treatment because of a fear that their reputation will suffer. Creating and utilizing a care plan, though, can help your patient talk about their challenges and needs, as well as connect them with relevant resources.
Enrollment in BHI also includes an initial assessment.
This covers a drug and alcohol screening and questions regarding anxiety, stress, and depression. The assessment, like the care plan, is collaborative and meant to foster conversation between patient and provider. The information collected supports the patient's care plan and can help inform lifestyle interventions.
These interventions could include drinking less, quitting smoking, or obtaining a counselor.
As your patient receives monthly BHI services, they can work with a physician or care manager to check in and monitor progress regarding these interventions. These touch points can help keep your patient focused on their goals.
Ultimately, though, BHI is meant to facilitate collaboration between primary care teams and mental health specialists. The care plan can serve as an easily shared resource to streamline communication and improve clinical efficiency. This is an example of a collaborative care model, which is recommended by the American Psychiatric Association as one way to reduce mental health inequities.
Address Mental Health and Chronic Conditions Together
BHI can work in tandem with Chronic Care Management (CCM), another care management program supported by Medicare. As a provider, you can enroll your patient in both BHI and CCM simultaneously, while utilizing a care plan to further coordinate between the two services.
According to the National Institute of Mental Health, depression can be common in patients who live with coronary heart disease, diabetes, or hypothyroidism, as well as other chronic conditions. This diagnosis may even make it more difficult for a patient to manage such illnesses.
With depression, it's easy to experience apathy or a sense of hopelessness. Adapting one's lifestyle, practicing self-care, or adhering to specific health interventions can feel daunting, if not pointless when occupying such a state of mind.
For instance, diabetics who experience depression have been found to struggle with diet, obesity, and impaired function much more than patients who live without this mental health condition, according to the American Diabetes Association.
Behavioral health conditions can adversely impact any efforts to improve physical well-being.
BHI, though, has been shown to help patients with depression, according to a study published in the Journal of the American Board of Family Medicine. By utilizing the program with CCM, patients may be more likely to explore the relationship between how they think and feel, and how their bodies respond.
Just as improved behavioral health can help enable better chronic disease management, stronger physical health can support a greater interior, mindful life. Physical and behavioral well-being are shown to have an inherent connection, with the state of each influencing the other.
How ThoroughCare Can Help
Behavioral health can play a key role in primary care, and physicians are starting to embrace this. Treating patients more holistically, while personalizing their care, can help facilitate lifestyle changes that affect both mental and physical well-being.
ThoroughCare's comprehensive care coordination software can help your practice implement, scale, and refine the BHI process. Our software solution can help automate administrative tasks, track billable instances, and report patient data. This can help practices maximize reimbursement opportunities and increase clinical efficiency, as well as enable seamless patient-centered care.
With ThoroughCare's BHI solution, you can:
Streamline care plan development and review with accurate clinical content
Utilize clinically validated assessments to identify behavioral health conditions, including PHQ-9 (Depression), GAD-7 (Anxiety), CAGE (Alcohol), DAST-10 (Substance Abuse), and MDQ (Mood Disorders)
Proactively manage patient health through automatic scoring across substance dependency, behavioral health, and more
Analyze patient risk factors and generate clinical recommendations
Track and log BHI services for an audit-proof record of care