Chronic Care Management | Value-Based Care
Implementing Value-Based Care With Chronic Care Management (CCM)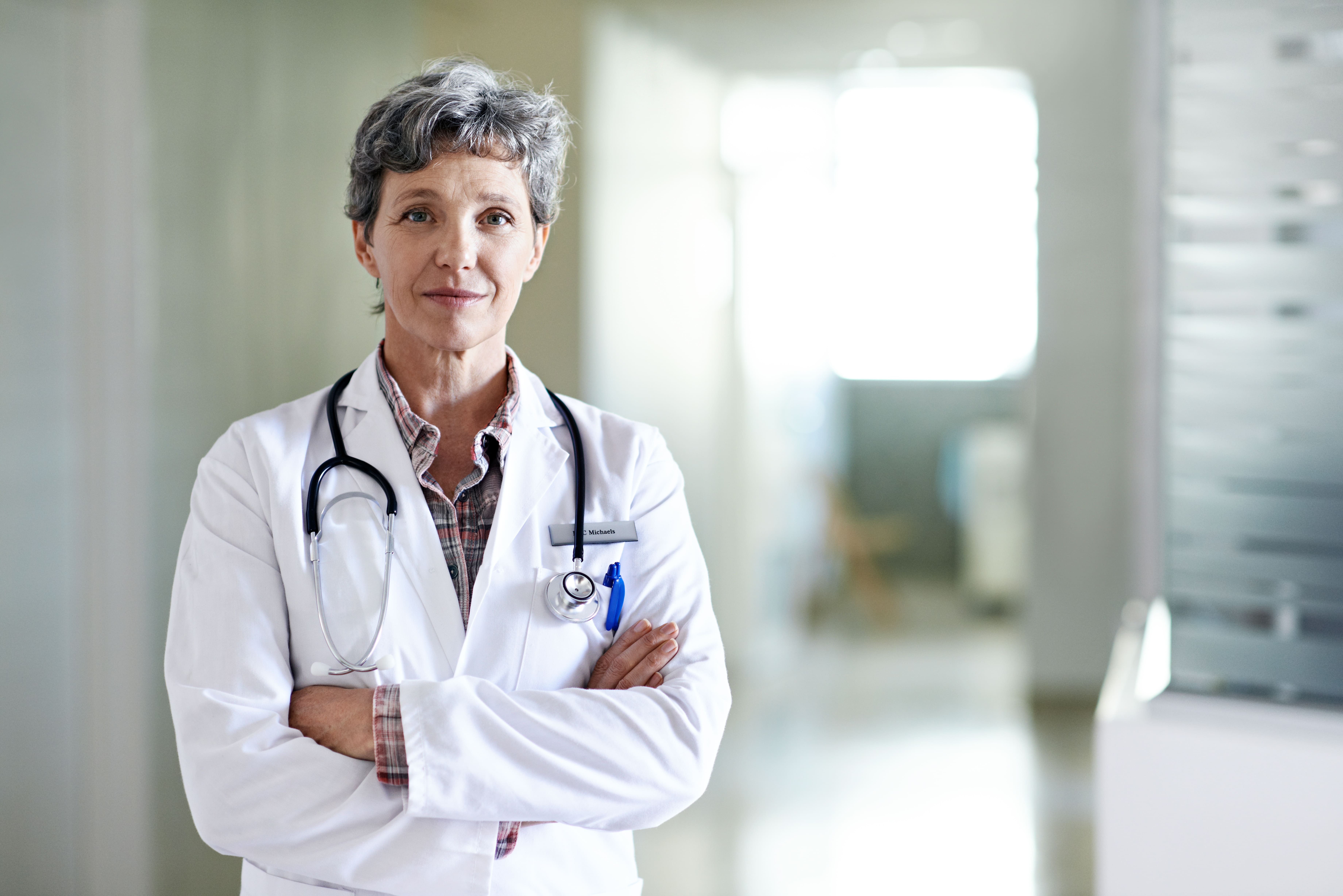 Subscribe
Implementing value-based care can help providers improve patient health and reduce care costs, but it has introduced new, overwhelming challenges to physician practices.
For example, private insurers and Medicare now use alternative payment models, such as the Merit-based Incentive Payment System (MIPS), to promote value-based care. But these models tie provider compensation to specific performance metrics in order to drive change. In these arrangements, providers find that they could miss reimbursement and revenue opportunities if they fail to meet or exceed such metrics.
This shift has made the healthcare industry apprehensive about an overall transition to value-based care. A lack of specificity about how to actually implement it has made the matter more difficult.
In order to meet specific performance metrics, providers must find ways to emphasize clinical efficiency and improve health outcomes. Care coordination offers a broad response to these challenges. But specific care management and wellness programs can be more exact in how they address value-based care.
Chronic Care Management (CCM), a program overseen by Medicare, is one example.
At ThoroughCare, we've provided digital care coordination solutions to clinics and physician practices across the US. We've helped many of these groups establish CCM programs to improve patient engagement, enable better health, and maximize clinical efficiency.
In this article, we'll review what CCM is, as well as cover three core areas where the program can help your practice implement and transition to value-based care.
What is Chronic Care Management (CCM)?
CCM is one of several care management programs offered by Medicare.
As the name suggests, CCM is a mechanism to manage your patient's two or more chronic conditions between regular office visits. The program revolves around monthly clinical engagement and care planning.
To enroll your patient, they must first consent verbally or in writing. They also must have two or more chronic conditions expected to last at least 12 months. As the provider, you must note any chronic issues 12 months prior to CCM enrollment. These conditions must pose a significant risk of death, acute decompensation, or decline. And at least 20 minutes of non-face-to-face service must be provided each month for Medicare to offer reimbursement.
Services are delivered through remote interactions. These can include, but at not limited to:
A monthly clinical review
Telephone calls
Physician reviews
Referrals
Prescription refills
Chart reviews
Scheduling appointments/services
Services are based on a patient's individual care plan. This document is a comprehensive guide to a patient's goals, health history, and behavior. It is created in collaboration with your patient after CCM enrollment.
Medicare Part B covers 80% of this benefit for patients. Many secondary insurances will account for the difference. Providers and rural health clinics (RHC) can submit claims for this service using the appropriate CPT codes that account for varying degrees of complexity. Reimbursement rates can vary based on locality.
3 Ways CCM Can Enable Value-Based Care Success
A chronic care program can help your practice address specific performance areas that are relevant to value-based care. Below, we'll review three of these, so you have a better sense of how exactly CCM can help you implement and transition to this new care model.
1. Improve Patient Satisfaction and Engagement
Value-based care emphasizes creating a satisfying patient experience. It aims to provide a more transparent, valuable exchange in a world where almost everyone finds healthcare complicated and costly.
Patient engagement is important to value-based care because it can influence health outcomes, especially when it comes to preventive care. Whether that involves diet and exercise or disease screening, an engaged patient is more likely to participate in these preventive measures.
CCM can help your practice encourage this behavior.
According to the Journal of General Internal Medicine, patients reported several benefits with CCM participation. For instance, CCM is reported to have improved access to patients' primary care teams and strengthened their continuity of care. But how exactly does it do this?
Many of the program's services easily facilitate these benefits. They naturally address them.
When your patient enrolls in CCM, they agree to monthly interaction with your care team or a care manager. This increased level of engagement automatically expands access to clinical staff, which can improve the flow of information your patient receives.
This can go a long way toward offering greater transparency, which can boost patient satisfaction. CCM can also reduce the number of office visits a patient may need to make, which can save them time and make their life easier.
2. Enable Better Patient Health
Chronic conditions can play a detrimental role and lead to more serious health issues, such as heart attacks. But according to a study by Mathematica Policy Research, CCM participation can lead to fewer hospitalizations and emergency room visits.
By improving patient engagement and strengthening continuity of care, CCM can enable focused preventive health. Monthly check-ins, versus more sporadic office visits, coupled with a personalized care plan can help your patient follow recommended therapies or interventions.
This alone can help enable better health.
Continuous observation and management of chronic conditions, especially when your patient lives with two or more, can also help track any changes in their severity. This can give you greater insight into the impact they have on your patient's overall well-being.
This insight can also help inform care decisions as you continue to work with your patient.
Lastly, a CCM program can work with additional care management solutions, such as Behavioral Health Integration (BHI), to provide more comprehensive treatment. This can support greater clinical efficiency through integrated, coordinated care, and it can help further personalize your patient's experience.
3. Maximize Clinical Efficiency
With CCM, your practice can remotely engage and treat a high volume of patients. With monthly engagement occurring via phone or telehealth platforms, your practice can regularly support a continuum of care, closing gaps in service and treatment, without overlying on office visits.
More importantly, non-complex CCM does not require provider time. Your staff, who is most often represented by a care manager, can perform nearly all of the tasks required for CCM.
On average, a care manager may be able to engage 100 to 250 patients per month. This range is based on feedback from providers who offer CCM services.
Software solutions can further streamline the program. Task automation, scheduling tools, and health data integration can increase your practice's capacity and help reduce your staff's workload.
It's also possible to outsource your CCM program. In such arrangements, you can collaborate with an outside service provider that can fully manage your program. This allows you to offer further service and clinical access to your patients without committing additional staff resources.
Finally, CCM reimbursements can help your practice establish a new source of revenue. This can help expand capacity in other areas or support the adoption of new technology to further increase efficiency.
Implement Value-Based Care With CCM
Value-based care revolves around general quality performance metrics, such as patient engagement, the effectiveness of treatment, and clinical efficiency. But it presents you and other providers with a challenge, in that you're asked to meet these expectations without a clear-cut way to do so.
Missing the mark could mean that your practice fails to maximize reimbursement opportunities.
CCM can help your practice meet the performance metrics underlying value-based care. The program can also help your practice adapt to reimbursement challenges, and drive revenue.
But what exactly are the reimbursement rates for CCM?
Medicare supports several CPT codes for this care management solution, but it's important to know which of them best applies to the level of care you provide. Learn more about billing requirements and reimbursement rates for CCM to understand the program's revenue potential.
Digital software solutions are available to help your practice embrace integrated, coordinated care through CCM. At ThoroughCare, we've designed our care coordination software for easy clinical use with an intuitive interface that allows you and your team to engage patients through multiple care management programs.
Last updated: 2/9/2023