How Care Coordination Software Can Reduce the Cost of Value-Based Care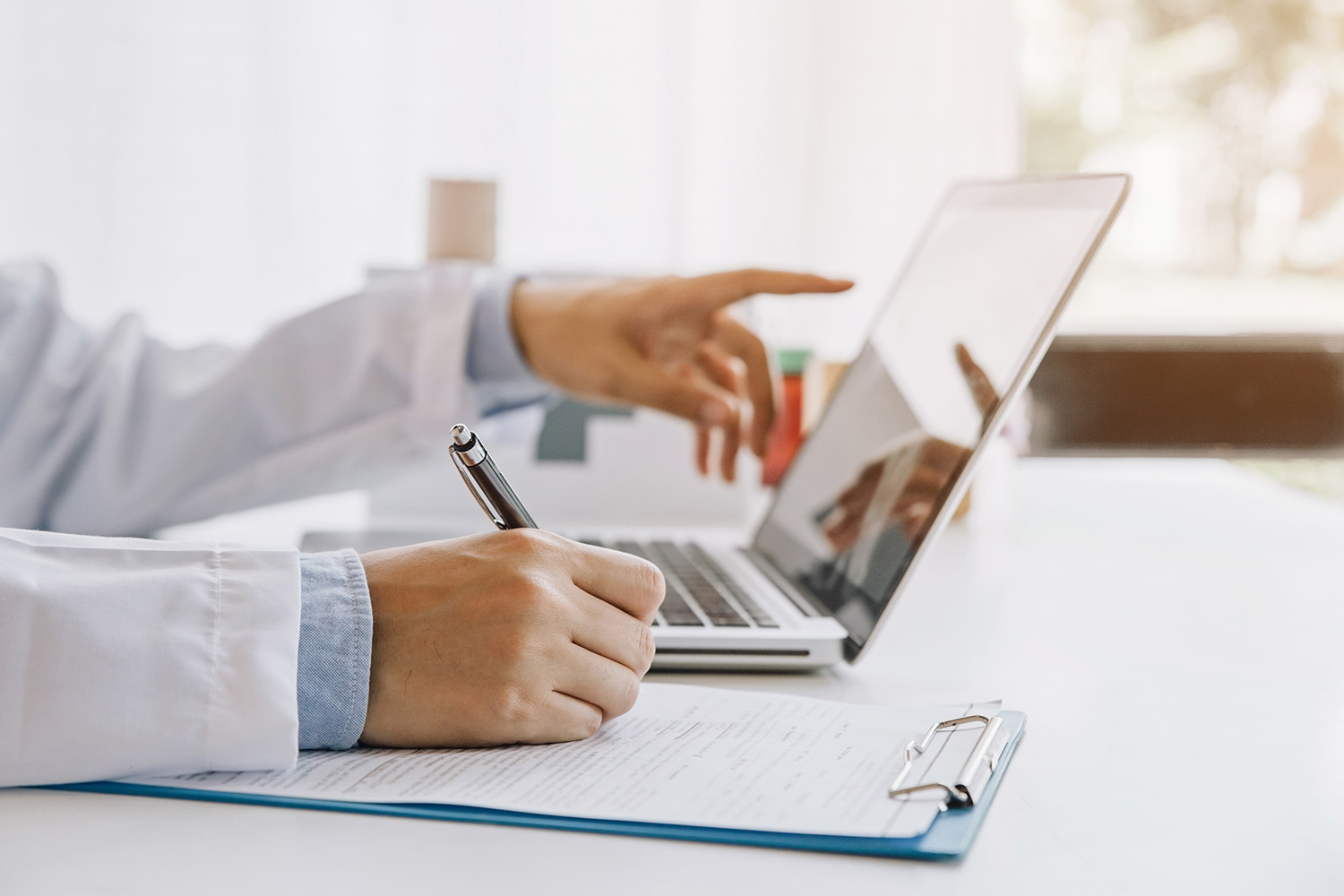 Subscribe
Value-based care shifts a share of financial risk onto medical providers. The model prioritizes incentives for the quality of patient care, versus the volume of services delivered.
The approach is measured by quality checks.
Medicare requires health systems that service at least 100 patients (covered by their benefits) to report specific metrics. If data shows a limited positive impact on patients, penalties apply.
If value creation is prioritized, patients can receive better, more coordinated care. If data reflects this, Medicare will improve specific service reimbursement rates or offer bonuses. It's a simple concept. But, the transition has health systems scrambling for solutions, as they incur costs and miss additional revenues.
This is an entirely new model that requires countless innovations and sustained focus. As you might assume, technology plays a vital part. Care coordination software is one tool that has streamlined value-based care programs and coordination. It has helped make this model more cost-effective for medical providers.
At ThoroughCare, we've worked with more than 600 clinics and physician practices across the United States as they adopt value-based care solutions. We've watched and taken part in this ongoing transition. We feel we're a part of it, just as you are. That's why our solution is designed for clinicians.
In this article, we'll review the financial risks inherent to value-based care for providers. We'll also cover what care coordination software is, and three ways it can help reduce costs.
With this information, you'll be prepared to further explore software solutions.
Financial Risk Providers Face With Value-Based Care
Per the regulations of the Medicare Access and CHIP Reauthorization Act of 2015 (MACRA), clinicians are graded by the type and amount of fee-for-service claims they submit.
The law was passed to curb the amount of money Medicare pays doctors. It established the two-track Quality Payment Program (QPP) that encourages a value-based care model. The two established payment tracks under QPP are the Merit-based Incentive Payment System (MIPS) and the Advanced Alternative Payment Model (AAPM).
MIPS is associated with a performance score. It judges medical providers by four categories — quality, cost, promoting interoperability, and improvement activities. As noted above, clinicians face potential payment adjustments based on this score, whether positive or negative. Of course, this only applies to reimbursements made by Medicare Part B.
But, that can be a significant amount for a doctor's bottom line. In 2018, Medicare Part B benefits amounted to $232 billion nationally. Without an effective strategy to meet the performance metrics of the four categories listed above, providers could see their part of this multi-billion-dollar pie shrink.
Or hospital systems, overall, could face budget cuts.
On the flip side, if MIPS scores are improved, there's money to be made with rate increases or annual bonuses.
By utilizing technology and promoting wellness through reimbursement programs or general care coordination, clinicians can actually make money … by making money. All the while improving the overall health and quality of care received by patients.
What is Care Coordination Software?
Care coordination software is a digital tool used by health systems, accountable care organizations (ACOs), and smaller practices to coordinate various types of patient services. It solves the complex administrative and patient-engagement needs associated with preventive wellness programs. These can include:
Medical providers, and namely clinical staff, can easily manage these programs with this software tool. It reduces the time and manpower required to implement them.
It is a holistic way to provide multiple care services through a single system.
Care coordination software can offer care plan creation, data collection and analysis, timekeeping and billing automation, and overall workflow processes. If you look above at the four categories associated with MIPS scoring, you'll sense a connection between those criteria and the features of such a software solution.
Care Coordination Software For Value-Based Care
Sixty-three percent of physicians believe value-based care will negatively affect their earnings.
So, how exactly can software reduce a provider's financial exposure under value-based care?
Below, we'll cover three examples. However, keep in mind that beyond limiting a doctor's share of risk, care coordination software also presents an opportunity for new revenue.
It is more than a band-aid. It's an investment in an overall strategy.
1. Implement and Succeed With Medicare's Preventive Wellness Programs
You've likely heard about Chronic Care Management (CCM), Transitional Care Management (TCM), or Remote Patient Monitoring (RPM). You're familiar with the pitches promoting them.
But, do you question their practicality? Do they appear logistically difficult?
After all, each program adheres to its own set of rules and regulations, requires its own workflow, and necessitates staff effort and time. A real commitment is needed. That's where care coordination software comes in.
While you'll still require a certified care manager to do what the technology can't, the software enables this person to serve up to 250 patients per month, with little to no provider input.
This staff member can administer multiple preventive programs at once, all through the same tool. And the tool will automate and supplement the overall processes required. This means efficient implementation of these services, allowing for real gain through their associated reimbursement rates.
An Example of Revenue Gained Through Value-Based Healthcare Services
If your practice provided 1000 patients yearly with an Annual Wellness Visit (AWV), your reimbursement would be $117,860 ($117.86 x 1000). If another 2,500 patients utilized Chronic Care Management (CCM) on a monthly basis at the minimum billing threshold of 20 minutes, your annual reimbursement would be $1,260,000 ($42.00 x 2,500 x 12). In total, this is $1,377,860.
If you hired 14 care managers to implement these services, each managing 250 patients per month, for an annual salary of $35,000 each, you'd still net $887,860 at year's end. This is for offering basic services you likely already provide, in some form or another. It's now just standardized and reimbursable. Plus, this new revenue does not account for the potential savings or bonus adjustment brought about by your MIPS score.
2. Provide General Care Coordination to Reduce Cost
Care coordination is a natural extension of the value-based healthcare mindset. Coordination aims to improve efficiency and increase the value of services. If we step back and consider, further, what value-based care is, or what Medicare's hopes for it are, it is to cut costs while improving patient outcomes.
This is accomplished by tying insurance reimbursements and their rates to performance metrics. These can include reduced readmission rates, decreased lengths of stay at hospitals, and lessened ICU mortalities, among other measurements.
Care coordination, specifically, can play a more preventive role. Like Chronic Care Management (CCM), care coordination provides patients access to an individualized care plan. This document accounts for a person's chronic or behavioral health conditions while offering a roadmap for treatment or guidance as they live with them.
It is a small tool, in the grand scheme of medical resources. But, it's a very helpful organizing platform to spearhead preventive health measures — which go a long way toward improving well-being. And unlike CCM, basic care coordination does not require any threshold of billable time. It is perfect for the patient whose insurance may not cover specific wellness programs, yet would benefit from a care plan.
Value-based care encourages optimizing every patient interaction to reduce expenses. Care coordination ensures the patient is knowledgeable, as well as armed with a course of action. This can prevent repeat appointments, lab tests, and even hospital admissions. Going toward improving your MIPS score.
3. Monitor Staff Productivity and Minimize Expense
Care coordination software can include data analytics capabilities. You can use these tools to drill into patients' data … or do so to better understand your staff. Analytics can highlight workflow inefficiencies and help align priorities between your staff and the patients they care for.
It can do so by measuring user performance. You can create custom reports aligned toward specific metrics, as they occur, on a regular basis — as you continually manage your business.
This will help you clarify and answer questions. Such as:
What tasks occupy most of your staff's time?
What value do these tasks create?
Can these tasks be streamlined, so others receive as much attention?
While direct patient engagement is certainly a key-value measurement, having the ability to assess your practice's functionality and "health" also serves those you serve. This will reduce inefficiencies and enable stronger patient engagement. This amounts to greater quality of care.
Learn More About Care Coordination Software
Without the right resources or strategy, value-based healthcare can expose medical providers to certain financial risks. Thousands of dollars can be at stake. Performance scores can suffer. Care coordination software can be a good workaround to these potential problems.
ThoroughCare offers a software solution equipped with the functionality detailed above.
For any client, we offer extensive training opportunities and learning resources. Our tech support team is readily available, and we integrate with several of the leading EHR providers. Our software modules are designed exactly to federal rules and regulations for Medicare's preventive, value-based care programs, and they're easy to use and understand.
Our software is designed by clinicians for clinicians. Learn more about beneficial criteria for care coordination software.