What to Expect: ThoroughCare Tech Support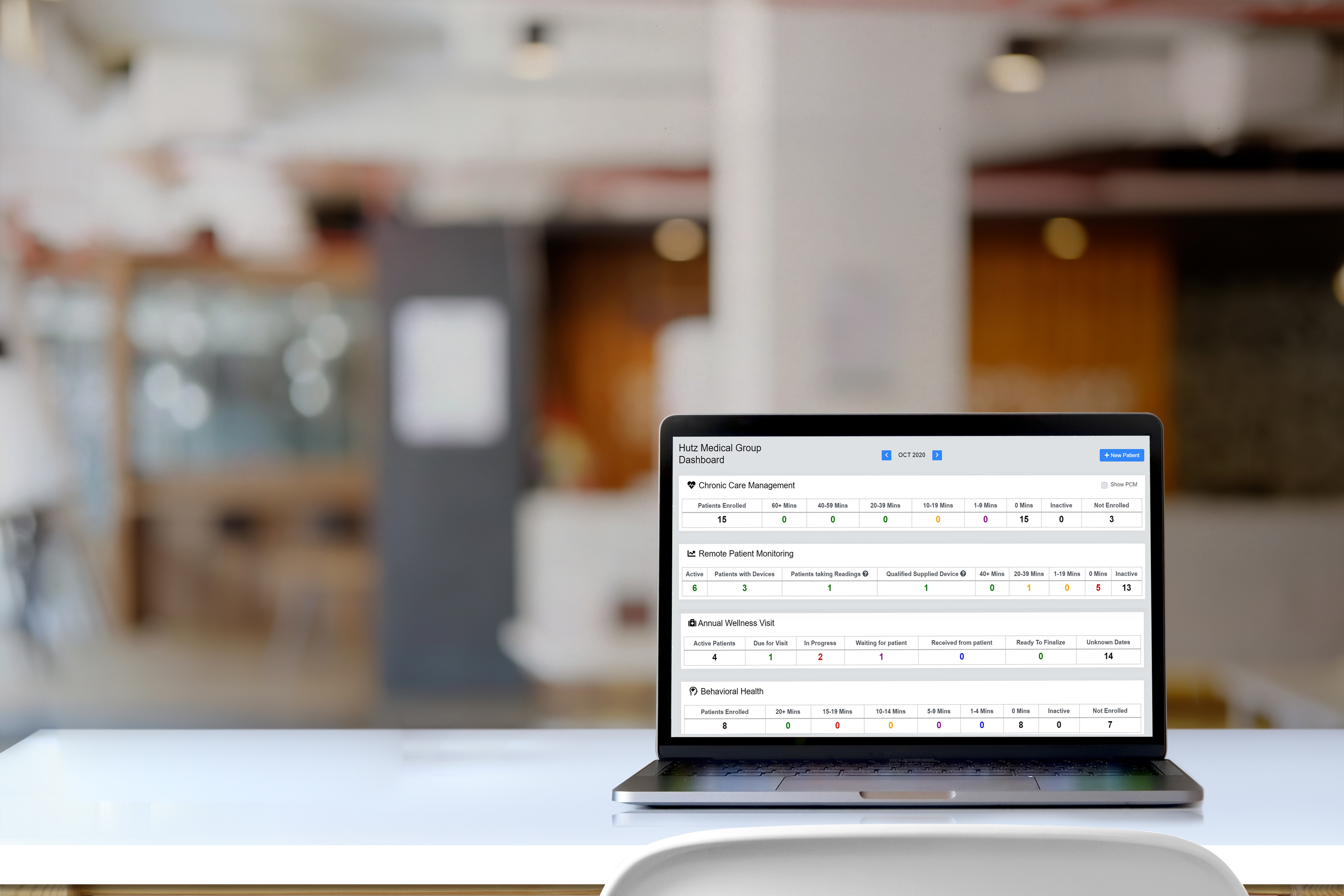 Subscribe
Sometimes, you need a little help.
Like, maybe you have a question about a particular software feature?
Or — you're not so sure a specific process for a specific task is the most efficient method, and you want another opinion on it.
But, who do you talk to?
Whether you're new to ThoroughCare or you're a standing client, a question will present itself.
So, turn to our tech support team for the assistance you need, when it's time. Don't hesitate.
We've made a point of keeping ourselves accessible and timely. And the likelihood of us having a ready-made answer to your inquiry is seriously certain.
We'll save you the time of your search for a solution.
Care coordination software walks a fine line between intuitive design and necessary nuance. Somewhere in that middle space the learning curve stretches and weaves the two together.
ThoroughCare has helped more than 600 clinics and physician practices master this technology, all the while expanding their businesses and treating their patients.
In this quick article, we'll cover exactly how to access our tech support team, typical response times, ways we assist, and a few best practices when submitting a question.
You'll know how to best utilize our support team, as well as feel reassured that we have your back.
How to Contact ThoroughCare Tech Support
Reach out to us through Intercom, an instant messenger application available on our website, as shown below.
Intercom is the best way to connect with our support team for any general questions about our software, workflow, or any issues you may encounter.
Intercom is accessible by clicking the small, blue circle icon in the bottom right corner of any ThoroughCare-associated screen.
This includes your personal ThoroughCare dashboard site or our website.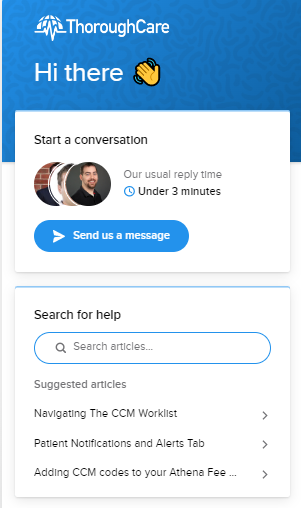 Our support is generally offered Monday through Friday, from 9 a.m. to 6 p.m. EST. In the event of an emergency during weekend hours, we can provide assistance.
Our team also can view or remotely access your computer, with permission. A member of our team will request this access through the prompt shown below.

Response Time for Tech Support
Our team will confirm receipt of your help request within minutes.
On average, we provide same-day support for most inquiries.
When we receive your message, we will log your issue within our ticketing system, from which a member of our support team will be assigned to it.
The difficulty of any particular matter will ultimately determine response time, though.
For instance, an issue with or pertaining to Electronic Health Record (EHR) integration may require a longer period of attention.
EHR inquiries may require additional input from that platform's supporting company.
Overall, though, our tech support team will assist you quickly. For many common questions, we already have go-to resources to supply quick solutions.
Immediate Assistance With ThoroughCare's Help Articles
We maintain a library of help articles for client use.
These are basic tutorials. They cover subjects such as: getting started, software tools, and billing, among others.
Members of our support team produced them. They are easy to read, and they are maintained with the latest information.
Need an answer to what may be a common question? Our team may direct you to a specific help article.
This way, you'll have detailed information instantly, which you can save for later reference.
Best Practices For Contacting Tech Support
How you communicate with us is totally up to you. But, to best help you, please consider the following practices.
Always Provide a Patient ID
For any specific inquiry relating to a particular patient, simply provide our team with the patient ID, right off the bat.
Your EHR will provide this ID number. It is associated with a patient's health record.
It will help us locate the exact matter you're seeking to address.
It will also help you and our team avoid any possible miscommunication.
Be Descriptive
Have you encountered a problem? Avoid yelling "help!"
Instead, communicate the issue in as much detail as possible.
This will help our team assess and understand the matter, accelerating our response time.
Thoroughly describing the challenge at hand will feed right into the problem-solving process.
Provide Repeatable Actions to Show, Not Tell, Your Challenge
More often than not, our team will have a good sense of how exactly to assist you.
Sometimes, though, it's helpful for us to step into your shoes.
By walking us through exactly what you're doing before encountering a specific problem, we can view it from your perspective.
This saves us time, prevents misunderstanding, and can help others down the road who may encounter a similar problem.
What Does Tech Support Cost?
There is no extra cost.
Our tech support team will assist you as part of your general ThoroughCare pricing.
You do not need to worry about additional fees. Our support team is simply there to help you.
Contact Our Tech Support Team
Already have a question?
Click the smiling blue icon in the bottom right corner of your screen, and start a conversation with our team.