Behavioral Health | Value-Based Care
Implementing Value-Based Care With Behavioral Health Integration (BHI)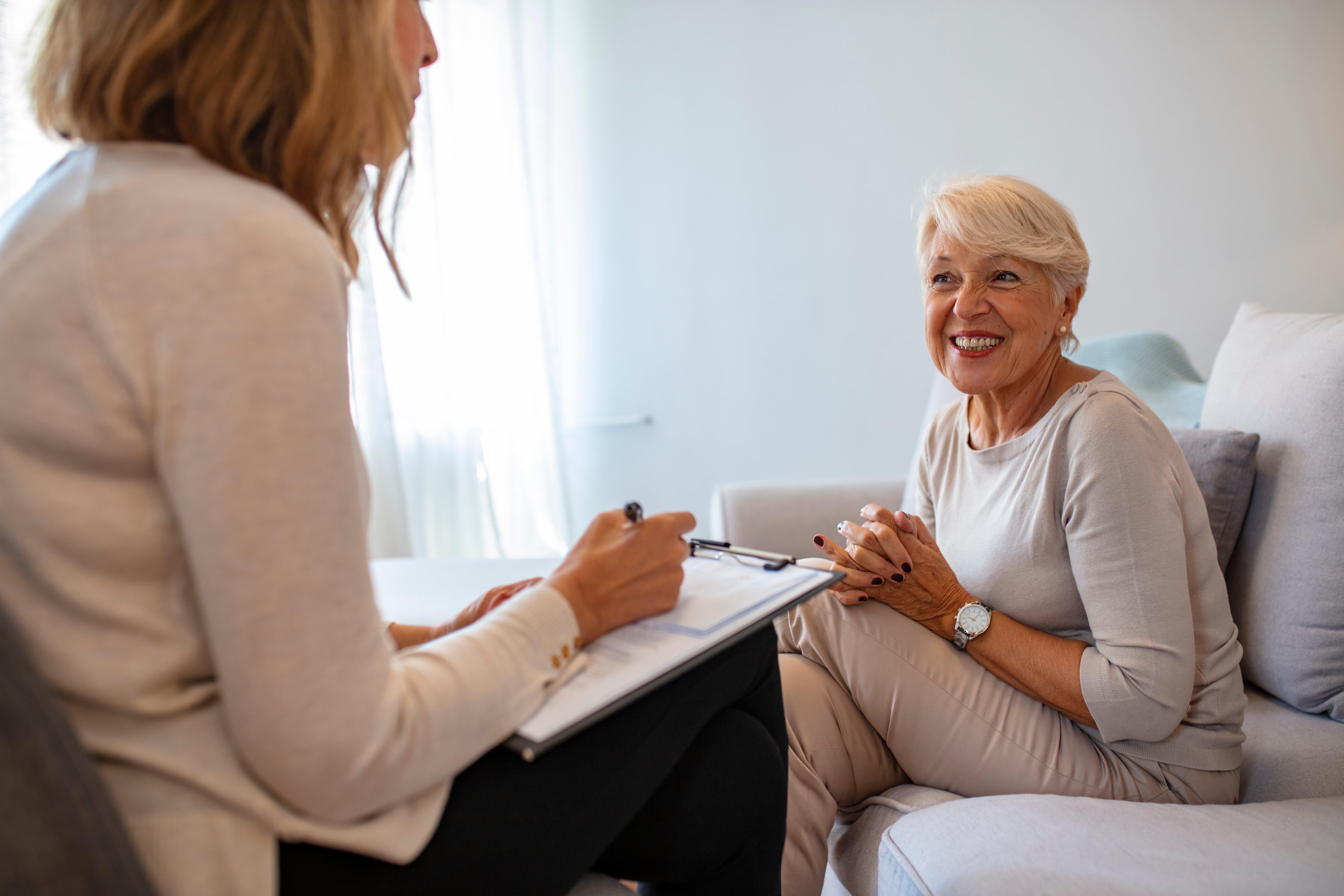 Subscribe
Implementing value-based care can help providers improve patient health and reduce care costs, but it has introduced new, overwhelming challenges to physician practices.
For example, private insurers and Medicare now use alternative payment models, such as the Merit-based Incentive Payment System (MIPS), to promote value-based care.
In these arrangements, providers could miss reimbursement and revenue opportunities if they fail to meet or exceed specific performance metrics. These metrics can include patient satisfaction, health outcomes, and clinical efficiency.
This shift in reimbursements has made the healthcare industry apprehensive about an overall transition to value-based care. Maybe you've felt this way. A lack of specificity about how to actually implement this new model has made the matter more difficult.
Care coordination offers a broad strategy to address the referenced metrics and transition to value-based care. But specific care management and wellness programs can offer a more exact method to pursue change.
Behavioral Health Integration (BHI), a program overseen by Medicare, is one example. The program emphasizes mental health assessments and monitoring to engage patients and personalize care.
At ThoroughCare, we've provided digital care coordination solutions to more than 600 clinics and physician practices. We've helped many of these groups establish BHI programs to improve patient engagement, enable better health, and maximize clinical efficiency.
In this article, we'll review what BHI is, as well as cover three core areas where the program can help your practice implement and transition to value-based care.
What is Behavioral Health Integration (BHI)?
BHI is one of several care management programs offered by Medicare.
A BHI program integrates mental health treatment with primary care. Behavioral health is an umbrella term that encompasses mental health, substance abuse conditions, and stress-related physical symptoms. BHI is a monthly, remote service that's reimbursable based upon several core elements being met. These can include, but are not limited to:
A systematic assessment
Continuous patient monitoring
Care plan creation and revision
Facilitation and coordination of behavioral health treatment
A continuous relationship with a designated care team member
A behavioral health program is primarily managed by the patient's physician or care manager. That said, a third-party psychiatric consultant or therapist may provide additional services.
Your patient must present at least one behavioral health condition to be eligible for the program. Medicare Part B will cover up to 80% of the program's cost. Other insurances, such as Medicaid or private companies, may also cover this cost.
Providers can be reimbursed for offering this service using CPT code 99484. Rates vary depending on the provider's location. Please search the Physician Fee Schedule from CMS for the latest information.
3 Ways That BHI Enables Value-Based Care Success
A behavioral health program can help your practice address specific performance areas that are relevant to value-based care. Below, we'll review three of these to provide a better sense of how exactly BHI can help you implement and transition to this new care model.
1. Improve Patient Satisfaction and Engagement
Value-based care emphasizes creating a satisfying patient experience. It aims to provide a more transparent, valuable exchange in a world where most everyone finds healthcare complicated and costly.
Patient engagement is important to value-based care because it can influence health outcomes, especially when it comes to preventive care. This kind of care could involve a mental health screening or a working relationship with a therapist or counselor.
BHI can help encourage patient participation in preventive services. Namely, it can act as an introduction to behavioral health treatment.
According to the National Institute of Mental Health, one in five U.S. adults lives with a mental illness. As of 2020, this figure represented approximately 53 million people. Yet of these people, only 46% of them received any treatment for their condition. This is partly because it's common for people to feel fear of stigmatization due to their behavioral health needs.
There's a lot of misunderstanding concerning conditions such as depression, bipolar disorder, sociopathy, or schizophrenia. People living with these conditions can feel alienated, even though statistics show they are not isolated in their experience. This perception, and the effects of self-stigmatization, such as feeling shame for one's mental health, can prohibit individuals from seeking help, altogether.
Additionally, access to behavioral health services can be limited. According to the National Alliance on Mental Illness, many people who seek help find the process complicated and costly. These barriers can also convince someone to ultimately forgo help.
BHI can put mental health treatment on the table as an option for people who may normally go without this kind of assistance.
As the provider, you can inform your patient of behavioral health opportunities and benefits. This can start with a dialogue about behavioral health management through a formal, standardized service, which may help combat any stigma or judgment your patient may feel.
Help eliminate barriers and provide access by directing patients toward enrollment steps in a behavioral health program. Bring the service to them, rather than leaving them to navigate the system.
If your patient does enroll in a BHI program, utilize a patient-centered care plan to address their specific needs. A care plan can help engage your patient by focusing their attention on their challenges and goals.
Use a care plan to build a personalized approach to your patient's clinical experience. Once the plan is established, continuous patient monitoring can occur each month through non-face-to-face check-ins.
2. Enable Better Patient Health
A BHI program can work in tandem with chronic care treatment.
According to the National Institute of Mental Health, depression can be common in patients who live with coronary heart disease, diabetes, or hypothyroidism, as well as other chronic conditions. Being depressed may make it more difficult for your patient to manage their illnesses.
For example, many chronic diseases take root in lifestyle choices.
Physical activity, social support, and diet all play a role. And mental health conditions can cloud or negatively impact how someone is influenced by these elements. Treating mental health alongside chronic disease management can enable more holistic patient care and help address underlying barriers that prevent healthier decisions.
Specifically, BHI can be integrated with Chronic Care Management (CCM), another care management program overseen by Medicare. Like BHI, CCM utilizes remote interactions to engage patients outside of normal office appointments. This can help your patient follow recommended therapies or interventions and reduce the need for critical care. According to a study by Mathematica Policy Research, CCM participation can lead to fewer hospitalizations and emergency room visits.
With fewer instances of intensive care or a general improvement of living conditions through chronic disease management, it's possible that CCM participation can positively affect your patient's mental health.
Just as improved behavioral health can help enable better chronic disease management, stronger physical health can support a greater interior, mindful life. Physical and behavioral well-being are shown to have an inherent connection, with the state of each influencing the other.
3. Maximize Clinical Efficiency
With BHI, your practice can engage and treat a high volume of patients remotely. With monthly engagement occurring via phone or telehealth platforms, your practice can regularly support a continuum of care, closing gaps in service and treatment, without overlying on office visits.
More importantly, a BHI program does not require provider time. Your staff, typically represented by a care manager, can perform nearly all of the tasks required for BHI. On average, a care manager may be able to engage 100 to 250 patients per month. This range is based on feedback from providers who offer BHI services.
BHI also facilitates near-seamless collaboration between primary care and specialist teams. It's a way to connect your physician practice to a behavioral health provider. A care manager can utilize the program to coordinate mental health services. This not only enables greater efficiency on your end but also streamlines your patient's care experience.
Software solutions can further streamline BHI. Task automation, scheduling tools, and health data integration can increase your practice's capacity and help reduce your staff's workload. It's also possible to outsource your BHI program. Through such arrangements, you can collaborate with an outside service provider that can fully manage your program. This allows you to offer further service and clinical access to your patients without committing additional staff resources.
Finally, BHI reimbursements can help your practice establish a new source of revenue. This can help expand capacity in other areas or support the adoption of new technology to further increase efficiency.
Implement Value-Based Care With BHI
Value-based care revolves around general quality performance metrics, such as patient engagement, treatment effectiveness, and clinical efficiency. But it presents you and other providers with a challenge, in that you're asked to meet these expectations without a streamlined way to do so.
Missing the mark could mean that your practice fails to maximize reimbursement opportunities.
BHI can help your practice meet the performance metrics underlying value-based care. The program can also help your practice adapt to reimbursement challenges, and drive revenue.
But what exactly are the reimbursement rates for a behavioral health program?
Medicare supports several CPT codes for this care management solution, but it's important to know which of them best applies to the level of care you provide. Learn more about billing requirements and reimbursement rates for BHI to understand the program's revenue potential.
Digital software solutions are available to help your practice embrace integrated, coordinated care through BHI. At ThoroughCare, we've designed our care coordination software for easy clinical use with an intuitive interface that allows you and your team to engage patients through multiple care management programs.