Updating a Patient's Care Plan: 4 Common Elements to Review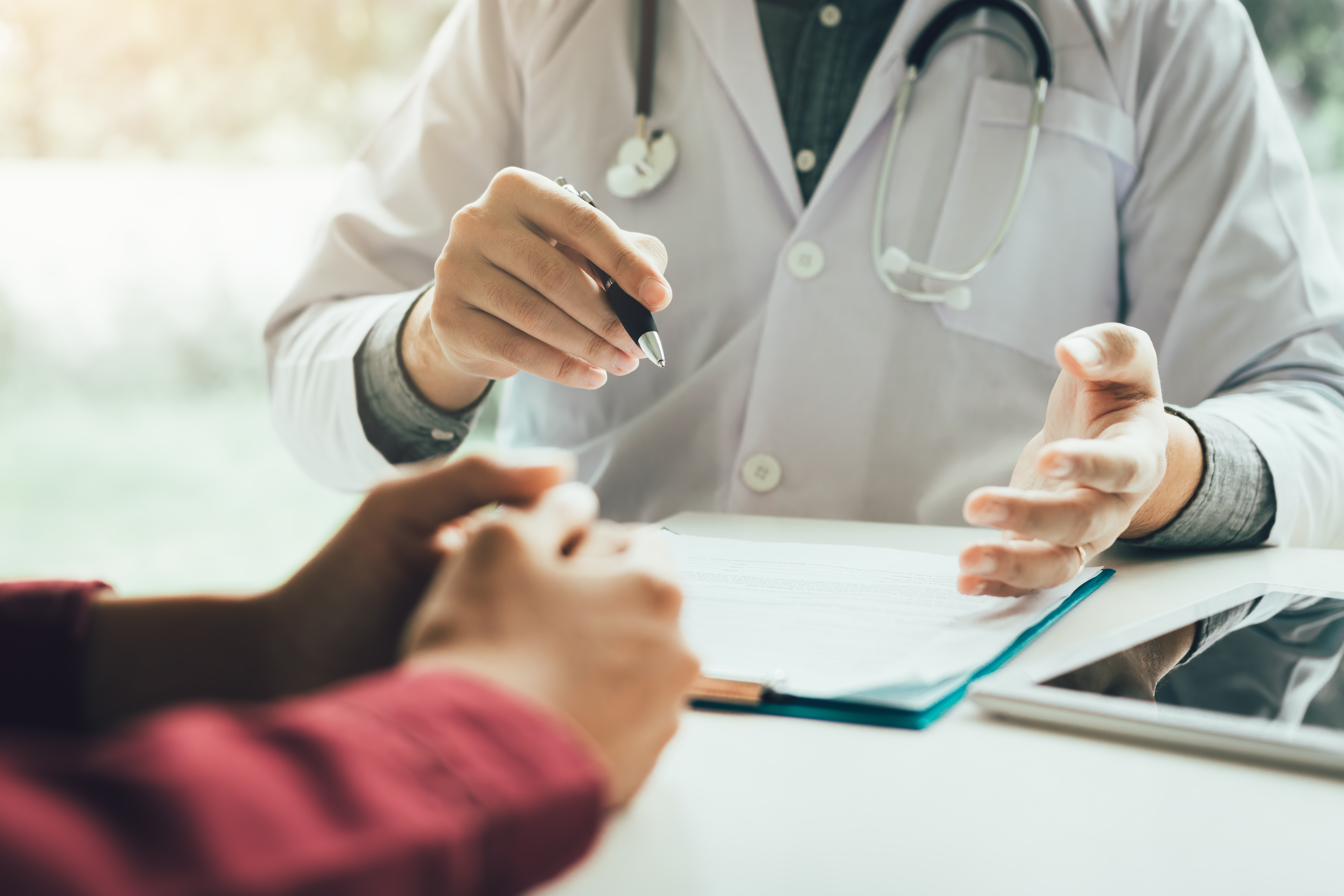 Subscribe
It is essential to periodically review and, when applicable, revise a patient's care plan.
Medicare's preventive health programs, such as Chronic Care Management (CCM), Remote Patient Monitoring (RPM) or Behavioral Health Integration (BHI), revolve around this document.
Medicare experts suggest doing this review monthly. And it is ideal to do so with the patient.
But, you or your staff may wonder what exactly should be evaluated within an existing care plan.
The process isn't always so clear.
Medicare does not provide a specific step-by-step, "how-to" guide for its programs. The process can also vary depending on the specific needs of your patients.
At ThoroughCare, we help more than 550 healthcare organizations navigate and implement preventive health services through care management software.
We've designed our technology to intuitively guide clinical staff through the care coordination process.
In this article, we'll cover what a care plan consists of. We'll also address the common elements to review each month with the patient.
This information will help your practice streamline monthly care plan reviews and maximize patient interactions.
What is a Patient Care Plan?
A care plan is a documented outline of a patient's chronic or behavioral health care needs or priorities.
It is based on physical, mental, psychosocial, and environmental assessments. A care plan should be comprehensive while maintaining a specific focus on a patient's priority needs.
The document should be used as a guide while administering certain Medicare preventive programs, such as CCM, RPM or BHI.
While a care plan will vary depending on the individual patient, it will reflect a few common characteristics. These include:
Continuity in Treatment
The aforementioned Medicare programs, which utilize a patient care plan, are administered outside normal doctor office visits.
Programs such as CCM, RPM and BHI were designed to be continuous care benefits, bridging the gap between in-person appointments.
With scheduled monthly check-ins, whether by phone or video call, a patient should feel that their care plan is a reference point that is regularly viewed and tuned.
It should be the backbone of how a patient's ongoing health challenges are addressed.
Collaboration and Coordination
A patient's care plan should coordinate front-line patient care, clinical care and ancillary support services.
A care plan should be collaborative and accessible, in nature.
While you, the provider, may not always manage the care plan regularly, your clinical staff will use the document to collect new patient data on an ongoing basis.
This alone will serve as a point of collaboration between the patient and your practice.
As well, in the event outside or specialist resources are required, the care plan will help coordinate these various perspectives. This will ensure focused attention to the patient's needs.
Physical and Emotional Care
Under the patient-centered care model, both physical and emotional care is provided.
Physical care is provided through pain management, as well as assistance with activities or daily needs.
This care also includes providing patients with detailed information regarding their medications, physical limitations and dietary restrictions.
Emotional care can assist with any anxiety triggered by the patient's physical ailments. It may also address any impacts on a patient's family (due to physical illness).
How Often Should a Patient Care Plan Be Reviewed?
Care plans should be reviewed with the patient each month. Why?
Apart from being an opportunity to touch base with a patient, care plan review ensures all relevant information is up-to-date.
Accurate patient information allows for effective care under Medicare's preventive programs.
This activity can count toward the 20-minute minimum of patient engagement required to bill Medicare for CCM, RPM or BHI services.
What Should Be Reviewed in a Patient Care Plan?
What is reviewed each month can vary depending on the patient and their needs.
Not everything in a patient's care plan needs to be reviewed every month. Really, the review should focus specifically on the person's priorities.
While there isn't one, correct way to complete a care plan review, discussing a few key elements will help narrow the patient's focus and help them voice their main concerns.
The Patient's Health Goals
Health and wellness goals are the north star of a patient care plan.
Goals could be lowering blood pressure, losing weight, coping with anxiety or managing a chronic condition. Other examples are relevant, too.
A patient's goals determine pretty much all of the information collected by the plan, as well as any care coordination implemented from it.
Goals should be the first point of discussion each month when engaging patients.
Some questions to ask may include:
Have your goals changed in any way?
Do you feel your stated goals still reflect your priorities?
Can you reiterate why your chosen goals are important to you?
That last question serves as an opportunity to discuss a patient's motivations. Doing so can remind the patient of why they are participating in a continuous care program.
This type of conversation can keep a patient focused. It can show that your practice has an interest in what the patient wants to achieve.
Health Interventions to Achieve Patient Goals
What is the patient doing to achieve their goals?
Whether they're adjusting their diet or meditating daily, the patient will be responsible for implementing relevant interventions to achieve their health and wellness hopes.
As the medical provider, it's best to review what these interventions are and assure they're the best bet for the patient.
What at first may appear to be effective may change and no longer be.
Also, patients may have questions about specific interventions, and reviewing them will provide an opportunity for those questions to be asked.
Medications, Lab Results or Allergies
It's always a best practice to follow up with patients about medications, lab results and allergies.
It's very likely your practice already does so in different contexts.
For a patient care plan, a review of these items simply ensures your staff has the latest information from the patient.
Also, this is another way to level the playing field and involve the patient in their wellness.
The more information they have about medications or labs, the more understanding a patient has to work with.
This knowledge can help the patient achieve their health goals.
Doctor Feedback or Input
While your clinical staff will most often handle monthly patient interactions for CCM, RPM and BHI, you, as the doctor, will sometimes have input or feedback for the patient.
Care plan review should include an opportunity to communicate this.
Obviously, patients will want to know that you are involved in their continuous care effort.
Through basic notes made to the care plan, your staff can provide patients with any feedback or input you may have.
Making a point of offering it can also go a long way toward fostering patient engagement.
Provider buy-in can be vital for the success of programs like CCM, RPM and BHI, as your attention will help drive administration efforts, as well as patient motivation.
Care Management Software Makes Care Plan Review Simple
Technology, such as care management software, will help you maintain patient care plans.
At ThoroughCare, our care management software revolves around the care plan model.
It provides content and workflows created by clinical staff that are designed to engage people.
Our care plan creation and management modules offer guided interviews that your staff can utilize when interacting with patients on a monthly basis.
Our pre-written questions make it easy to cover the key elements and keep your patients' care services on track.
In addition to our software, our Learning Center offers extensive content to keep you informed.
You can read more about patient-centered care plans, or you can read about the process behind creating a patient care plan.