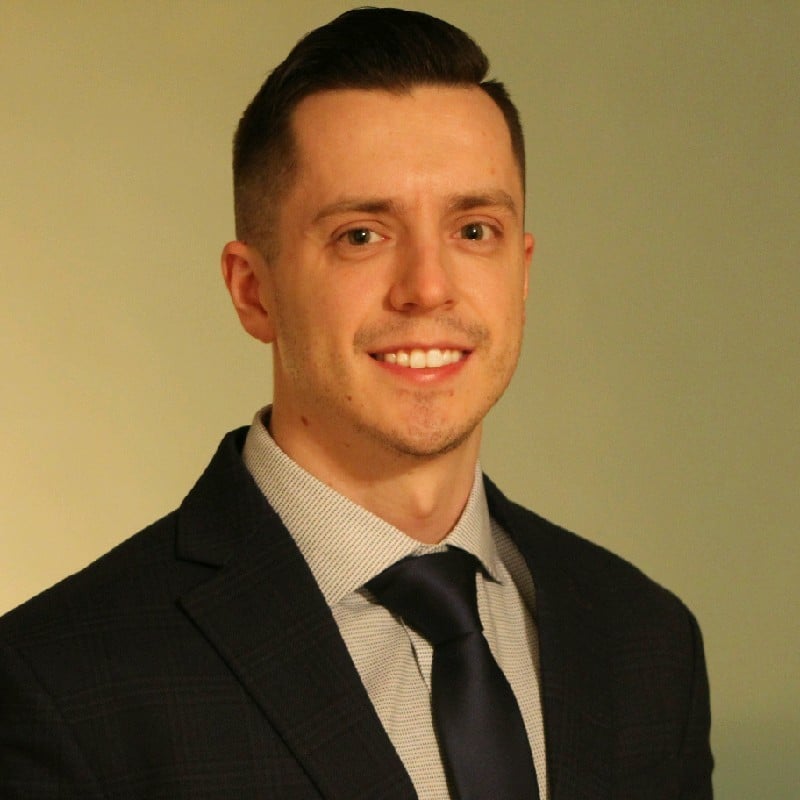 5 Benefits of Quality Care Management Software
Providers may wonder why care management software is needed. Furthermore, you may wonder what separates quality software from lesser options.
The answer comes down to maintaining quality care for your patients and reducing your costs.
A poorly managed healthcare practice can be harmful to patient care and accrue substantial expenses for the provider.
Intuitive care management software can prevent these potential issues by improving health outcomes for patients and producing sizable revenue streams for the provider.
The hundreds of practices using our software across the country have reaped the benefits of choosing a high-quality software solution to run their care management programs.
Below, we'll explore how care management software differs from your EHR, and the benefits you stand to gain from selecting the best care management software for your practice.
Why Not Just Use Your EHR?
EHRs are similar but distinctly different from a care management software solution. EHRs collect and store patient data, while care management software is used to actively utilize that data to manage a patient's care.
The reason for this is that EHRs lack the tools, features, and workflows necessary to properly manage patient care.
Some EHRs do offer their own care management software solution, but they're usually limited in functionality and features. These limitations can increase staff time needed to manage patient care, potentially open your practice up to audits, and worsen the coordination of care provided to patients.
These limitations are the reason so many healthcare providers choose care management software to manage the Medicare programs they participate in.
5 Benefits of Care Management Software
There are numerous benefits to utilizing a quality care management software solution. Below we've condensed the five most important benefits for healthcare providers.
1) Consolidation of Patient Information
Although most healthcare providers have digitized their patient records, that doesn't necessarily mean their patient information is organized.
A good care management software alleviates disorganization by consolidating patient information for every care coordination program all in one place. Both staff and patients will feel more comfortable when healthcare practices are well organized, resulting in better delivery of care.
You'll want to look for a smooth workflow that includes patient creation, enrollment, care plan creation, and billing. What should you avoid? Watch for software solutions with clunky navigation, making it difficult to find the information you need.
2) Improved Care Coordination
Care management involves strong coordination between the physician, the care manager, and the patient. This communication can easily breakdown, impacting patient health, and increasing costs for the provider.
Intuitive care management software helps practices coordinate care seamlessly with care plan creation, reporting, and flagging tools. These tools allow all parties involved in a patient's care to access and share information, ensuring continuity of care.
When providers can offer strong coordination of care, patients are more likely to become engaged with their health, leading to our next benefit.
3) Increased Patient Engagement
When care management software is built around a patient-centered care model, patient engagement increases dramatically.
This model can be used to simply improve the health and quality of patients, or tie care plans to Medicare reimbursement programs like Chronic Care Management, Remote Patient Monitoring, Annual Wellness Visits, Behavioral Health Integration, and Transitional Care Management.
The patient-centered care model gives the patient and care team the information they need to take an active role in improving patient health. Sharing information on clinical status and progress can go a long way towards easing patient fears and earning their trust.
When patients feel they can trust their doctor, it becomes easier for the patient to become actively engaged in their health. Look for care management software that utilizes the patient-centered care approach.
4) Improved Efficiency
Managing care coordination programs manually can take up substantial staff time. With care managers managing up to 150 patients (and sometimes more) in any given month, costs can skyrocket.
Care management software drastically reduces the time spent managing patient care by automating many processes for you. With intuitive care management software, you'll minimize the time spent managing patient records/charts.
Some software solutions may have guided-interview care plans, walking care managers step-by-step through the development of a patient care plan.
When it comes to billing, partially automated claims and billing features can limit time spent on billing and help ensure accuracy in your claims, protecting you against potential audits.
5) Improved Accuracy
Having good documentation of your claims and billing, as well as the care you provide to patients is vital to stay compliant with CMS should you be audited.
Auditing of your care management programs may not happen often, if at all, but it's still something you should be adequately prepared for.
Having a care coordination software that automates much of the documentation and time logging required, and offers intuitive reporting features, can help ease the audit process. Common items looked for during an audit include patient eligibility and enrollment, time logging/proper billing, and documentation of care.
In looking for a care management software that will help in those areas, look for features like automatic billing code assigning, easy report generation, and record keeping.

Steps to Choosing the Best Care Management Software
Choosing the right care management software solution for your practice is a very important decision. Before making that decision, you want to be sure you've done your due diligence.
A good first step is to explore the websites of various software solutions.
You'll want to see what features the software includes and if they're what you need for the programs you'll be managing.
If the software seems to have what you're looking for, request a live demo. Be sure to have those who will be working most closely with the software present during the demo.
This demo is your chance to see the software in action and get an idea if the software delivers on the promises you've read about on their website.
Hundreds of healthcare providers across the country have chosen ThoroughCare as their care management software solution because of its extensive features, fair pricing, and excellent customer service.
We consider each healthcare provider we work with as a true partner, providing support from the very first conversation on through the continued management of their Medicare programs.
Now that you know the benefits of effective care management software, how will you know if the software you're considering will allow you to realize those benefits?
You'll want to know what features the software offers.
As you continue to look for the best software solution for your practice, be sure to learn about the 8 most important features of care management software you should look for.