How to Prepare For Medicare Auditing of Care Management Programs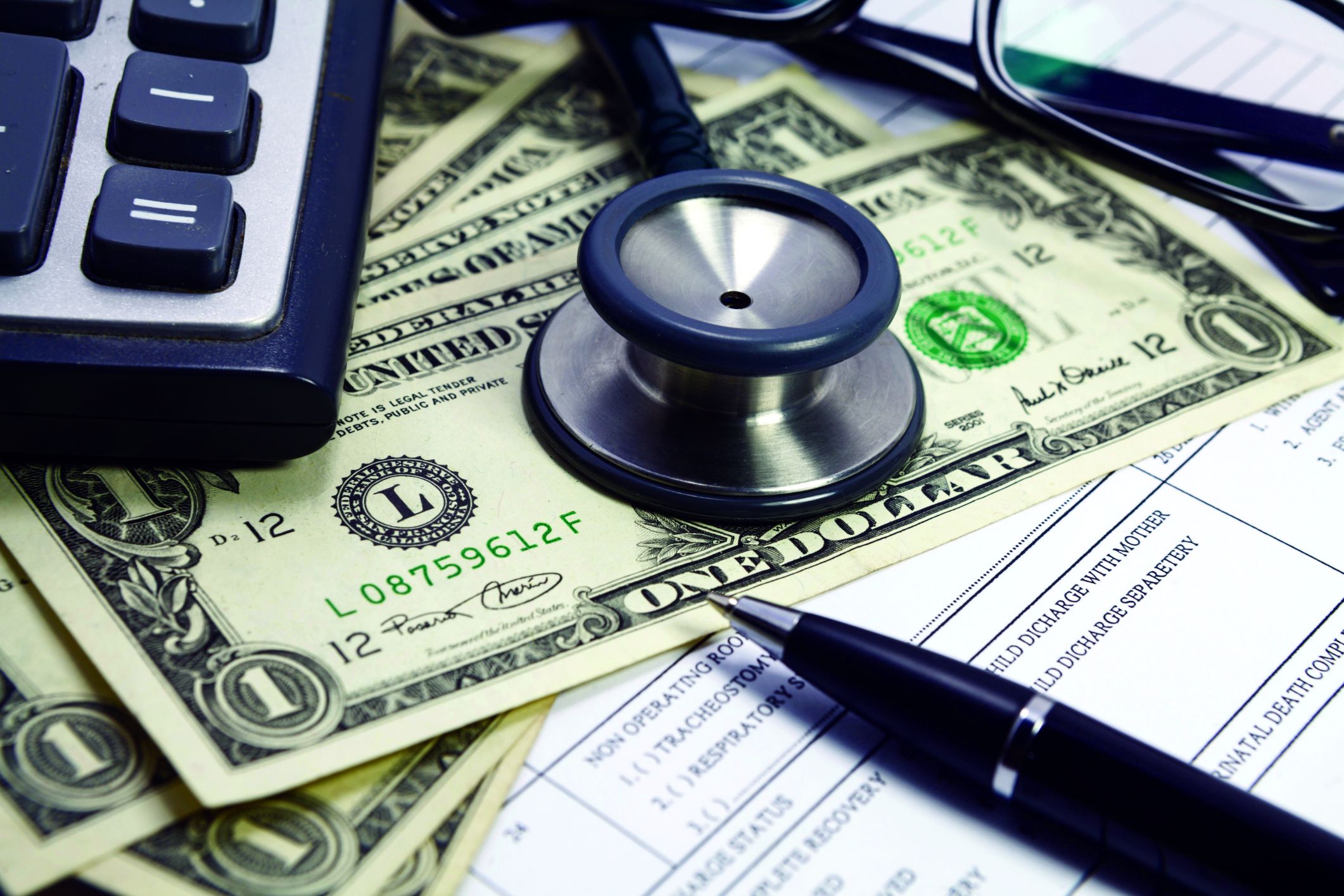 Subscribe
If your practice is managing care coordination programs, you are already enjoying the benefits of doing so, including the financial reimbursement afforded to you by the Centers for Medicare and Medicaid (CMS).
Like all paid services regulated by CMS however, you are subject to audits. When practices hear the word audit, they start to worry and panic. They dwell on the painstaking, laborious process ahead of them.
They may even worry if their documentation is up to par; if they can provide relevant audit trails.
But there's no need to worry. Auditing care coordination programs doesn't need to be difficult or time-consuming.
Having worked with over 400 clinics across the United States, we've experienced firsthand what an audit from CMS is like.
The good news is that if you're doing your due diligence in running a successful care coordination program, you'll have all the information you need to satisfy the audit.
By knowing the proper billing requirements for each program, developing a coherent workflow, and utilizing a software that makes it easy to generate the reports and documentation needed, you'll save yourself a lot of hassle.
Below we'll break down everything you need to know about CMS audits and how to prepare for them accordingly.
Preparing For Medicare Audits Before They Happen
When implementing any care management program, you'll want to review the CMS billing rules to ensure compliance.
Take Chronic Care Management (CCM) for example; CMS requires the following conditions to be met when billing for CCM:
Utilization of an electronic health record (EHR)
Provision of a patient care plan for each patient, including signed/verbal consent
Patients must have two or more chronic conditions that will last at least 12 months and place patients at risk of significant functional decline or death
Provide at least 20 minutes of coordinated care on each eligible patient

This can include phone calls, prescription refills, labs, updating the care plan, etc.

Documentation of what care was given, including who treated the patient
Only one provider may bill the corresponding CCM code per patient per month
To be thorough, you'll want to emphasize reports and summaries of the programs you're managing, highlighting the key areas that CMS looks for.
Below we'll walk you through the key areas CMS wants to see when requesting an audit of your Medicare programs.
Commonly Audited Areas
Having a care coordination software that automates much of the documentation and time logging required, and offers intuitive reporting features, can help ease the audit process.
You'll also want to keep in mind that while the areas we cover below apply to all Medicare programs, CMS will look for program-specific information during an audit process.
For example, in addition to the areas covered below, CMS will look for a 5-10 year Personalized Prevention Plan of Service (PPPS) when auditing an Annual Wellness Visit (AWV) program. The PPPS is a standard component of an AWV program.
Without further ado, let's cover some of the common areas CMS looks for when auditing.
Patient Eligibility and Enrollment
One of the most basic areas to pay attention to is patient eligibility and enrollment.
For example, for a CCM patient, you'll want to have verification of the following:
That the patient has two or more chronic conditions
That patient consent was obtained
That they haven't already received CCM elsewhere during the calendar month
As we said before, if you're already running a successful program, this information should be easily accessible, regardless of what program the patient is enrolled in.
Time Logging/Proper Billing
CMS will look for a time log showing what care was provided and how the patient achieved the total time you're billing for.
You'll want to verify that you have billed the proper CMS billing codes for the corresponding time spent on each patient.
If your Transitional Care Management (TCM) program is being audited, you'll want a thorough log of care provided and time spent from patient discharge to the subsequent face-to-face visit.
Documentation
When we say documentation, we're talking about the description of the care/services provided and who provided them.
For example, if you're managing a CCM patient and Dr. Jones ordered blood work to be done for the patient, while Nurse Smith refilled the patient's medication prescription, you'll want to have a readily available report of all that.
What To Do If You Get Audited
Don't panic. Upon hearing you're being audited, many practices begin to worry.
As long as your care teams are doing their due diligence, you'll have everything you need to show CMS that you are running these programs correctly.
While you shouldn't be alarmed, every audit inquiry should be taken seriously.
Review the audit inquiry. Take note of what information they are asking for to avoid gathering unnecessary documentation. Also pay attention to the due date to provide the information CMS is requesting.
If you want to be extra careful and ensure your reporting and documentation is up to par, you can always hire a 3rd party auditor to review the information you're providing.
A 3rd party auditor familiar with CMS audits will be able to identify any issues and how to resolve them.
How Care Management Software Helps Helps The Audit Process
You may have gathered by now that thorough record keeping and reporting goes a long way during the audit process.
If you have a software in place that is able to help you, the audit process becomes a breeze.
Automatic Billing Code Assigning
One of the biggest areas that providers get hung up on is knowing which billing codes to use when.
For example, with CCM, you have the following billing code breakdowns:
For 20 minutes: bill 99490 for a total of $42.00
For 40 minutes: bill 99490 ($42.00) plus 99439 ($37.80) for a total of $79.80
For 60 minutes: bill 99490 ($42.00) plus 99439 twice ($75.60) for a total of $117.60
A good care management software should be able to automatically assign the correct billing codes for the time you have logged with the patient.
Easy Report Generation
Because Medicare will be looking for thorough documentation of the treatment you provide to patients within each program, reports can be extremely helpful.
Having software that can generate reports with the simple click of a button can save your practice a lot of time and hassle in gathering everything required for the audit.
Many care management software platforms have reporting capabilities of some kind. When looking for such a software, you'll want to find one that has intuitive reporting features that provides extensive information in a clear and concise manner.
The Right Care Management Software Makes Audits A Breeze
We hope that you'll agree that audits are nothing to be afraid of.
As we have said, if you're doing your due diligence and running these programs properly, you'll have everything you need for the audit.
The importance of an intuitive, user-friendly software in aiding the audit process cannot be overstated. A thorough software can save your practice a lot of hassle and give you peace of mind.
Though shopping for care management software can be a burden, our FREE buyer's guide is designed to ease the buying process for you, equipping you with the knowledge needed to select the best care management software for your practice.
Enter ThoroughCare.
Our intuitive software is built for clinicians, by clinicians.
Our platform allows you to easily create care plans, update them as needed, log time and any notes, and then generate reports summarizing all of the information.
ThoroughCare has several features that specifically aid the audit process:
Automates the proper billing codes according to the amount of time you log with each patient to ensure proper billing
Provides consent forms and patient agreement templates, and supports VERBAL consent with Date/Time stamps
Guided-interview that automates the Patient Centered Care Plan for you
Simplified workflow to allow for monthly updates to the care plan
Easily generated and shareable reports and summaries
If you'd like to learn more about ThoroughCare software and how it can greatly benefit your practice, request a software demo with us today and book a live demo!