Chronic Care Management: Elements and Benefits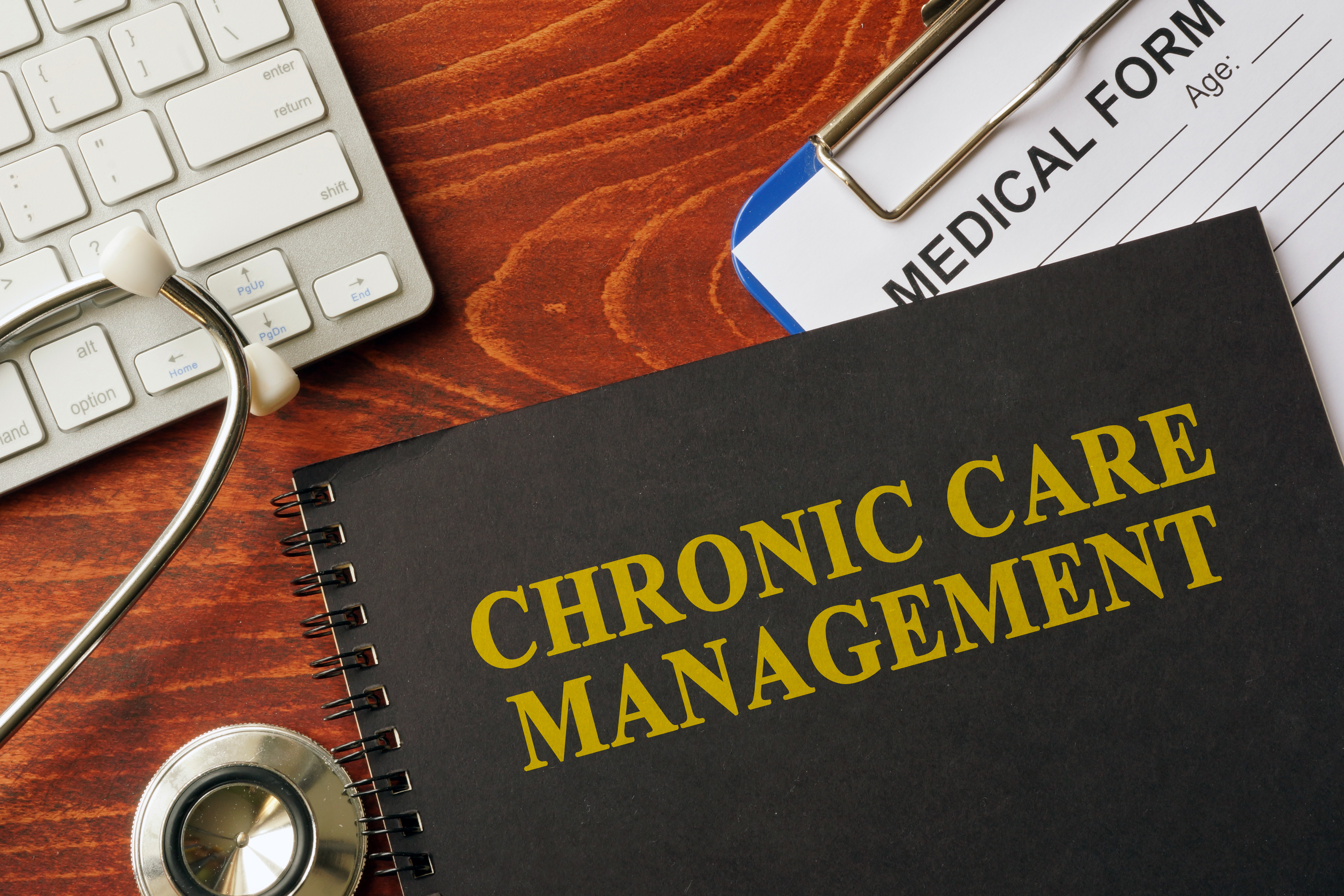 Subscribe
Wouldn't it be nice to be able to provide ongoing treatment for your patients between office visits and be reimbursed while doing so? Chronic Care Management (CCM) allows healthcare providers to do just that.
Using separate billing codes for the additional time and resources spent providing between-appointment care to CCM patients, you'll gain additional revenue and provide ongoing treatment to your patients resulting in better health outcomes.
CCM programs are recognized as vital components of primary care, resulting in better health outcomes for patients while reducing overall healthcare costs.
At ThoroughCare, we've helped hundreds of clients understand the ins and outs of CCM, take advantage of the reimbursement opportunities available to them, and improve the quality of care they provide to their patients.
Below we'll walk you through what CCM is and its benefits, make sense of the coding and billing requirements and set you on a path to start your own CCM program.
How Does Chronic Care Management Work?
CCM is defined by the Centers for Medicare & Medicaid Services (CMS) as care coordination services done outside of the regular office visit for patients with multiple (two or more) chronic conditions expected to last at least 12 months or until the death of the patient, and that place the patient at significant risk of death, acute exacerbation/decompensation, or functional decline.
In 2015, CMS began allowing providers to be reimbursed for CCM services offered to patients.
You may bill for CCM when at least 20 minutes of non-face-to-face clinical staff time, directed by a physician or qualified health care professional, is spent treating the patient in a calendar month.
This time may be spent on activities to manage and coordinate care for eligible Medicare and dual-eligible beneficiaries.
CMS estimates that approximately one in four adults, including 70% of Medicare beneficiaries, have two or more chronic conditions, qualifying them to receive CCM.
With that many people needing quality care, it creates a huge opportunity for providers to better the health of their patients and their practice.
Benefits of Chronic Care Management
Implementing a CCM program has many benefits for you and your patients.
Physician Satisfaction
As a physician, implementing a CCM program will improve the overall quality of care offered to your patients.
CCM allows for routine maintenance of your patient's health, giving you monthly information that you can use to adapt care plans, medications, and more.
Studies have shown that CCM reduces the number of office visits as patients better learn to manage their health and feel the monthly CCM calls are sufficient, increasing the efficiency of your practice.
By improving the quality of care your practice provides, you'll boost the reputation of not only you as a physician but your entire practice.
Patient Satisfaction
The benefits of CCM for patients are clear. Patients receive 24/7 access to a dedicated team of healthcare professionals who are invested in improving and maintaining their health.
The patient also receives a unique, comprehensive care plan that supports physical, mental, cognitive, psycho-social, functional, and environmental (re)assessments, including an inventory of resources, with a focus on the chronic conditions being managed.
By extension, the routine care the patient receives through CCM reduces the number of office visits, ER visits, and hospitalizations, saving them time and money.
Perhaps the most obvious benefit to patients is that it makes them feel special, as the constant attention to their health and well-being is being managed around the clock.
With more frequent communication between the provider and patient, comes a stronger relationship, and with that, comes the patient taking a more active and engaged role in their health.
CMS Reimbursement
CMS allows providers to be reimbursed for CCM, offering an additional revenue stream for your practice.
CMS will reimburse you for providing a minimum of 20 minutes of CCM per patient per month.
CCM Coding and Billing Requirements
One of the primary barriers practices face in implementing a CCM program is a general confusion about the CMS coding and billing requirements.
To make matters worse, CMS made essential changes in 2020 to expand access to CCM services, including new reimbursement rules. Below we simplify these rules for you.
CMS distinguishes between complex and non-complex care for CCM. They differ in the following aspects:
Amount of clinical staff service time provided
Involvement and work of the billing practitioner
The extent of care planning performed
Generally speaking, if you feel the care you are providing for a patient is complicated and complex and will require over 60 minutes of care in a month, it would be billed as complex.
Non-Complex Care
For non-complex care, CMS added a new code (99439) to account for additional 20-minute increments of clinical staff time per month on top of the initial 20 minutes (99490).
This new code can be used up to two times per month, allowing you to bill for 60 minutes of total staff time.
Below is a breakdown of the reimbursement structure your practice can use:
For 20 minutes: bill 99490
For 40 minutes: bill 99490 plus 99439
For 60 minutes: bill 99490 plus 99439 twice
Note: when billing for CCM, you must have two ICD-10s listed for the patient.
To avoid confusion when billing, there are software solutions that automatically adjust the corresponding codes required when a patient has reached 20, 40, and 60 minutes of care.
This prevents any mistakes in the billing process and ensures maximization of reimbursement for CCM for your practice.
Complex Care
For complex care, the rules have remained unchanged from 2019. Below is a breakdown of the billing structure your practice can use:
For 60 minutes: bill 99487
For 30 additional minutes: bill 99489
Thus, to bill for 90 minutes of complex care, you would bill 99487 for the first 60 minutes plus 99489 for the additional 30 minutes.
Note: For complex care, there is no cap on how many minutes you can bill for.
Are You Ready to Provide Chronic Care Management?
While implementing a CCM program at your practice can seem daunting, the benefits are too great to ignore.
As technology improves and the way healthcare is practiced changes to a more value-based approach, the importance of providing CCM grows.
When we talk to healthcare providers who do not yet have a CCM program, they cite a fear that documentation will be too time-intensive and a reluctance to place an additional administrative burden on their staff. We understand these concerns, and that is why we recommend using care management software to manage programs like CCM.