2021 Medicare CPT Codes for Chronic Care Management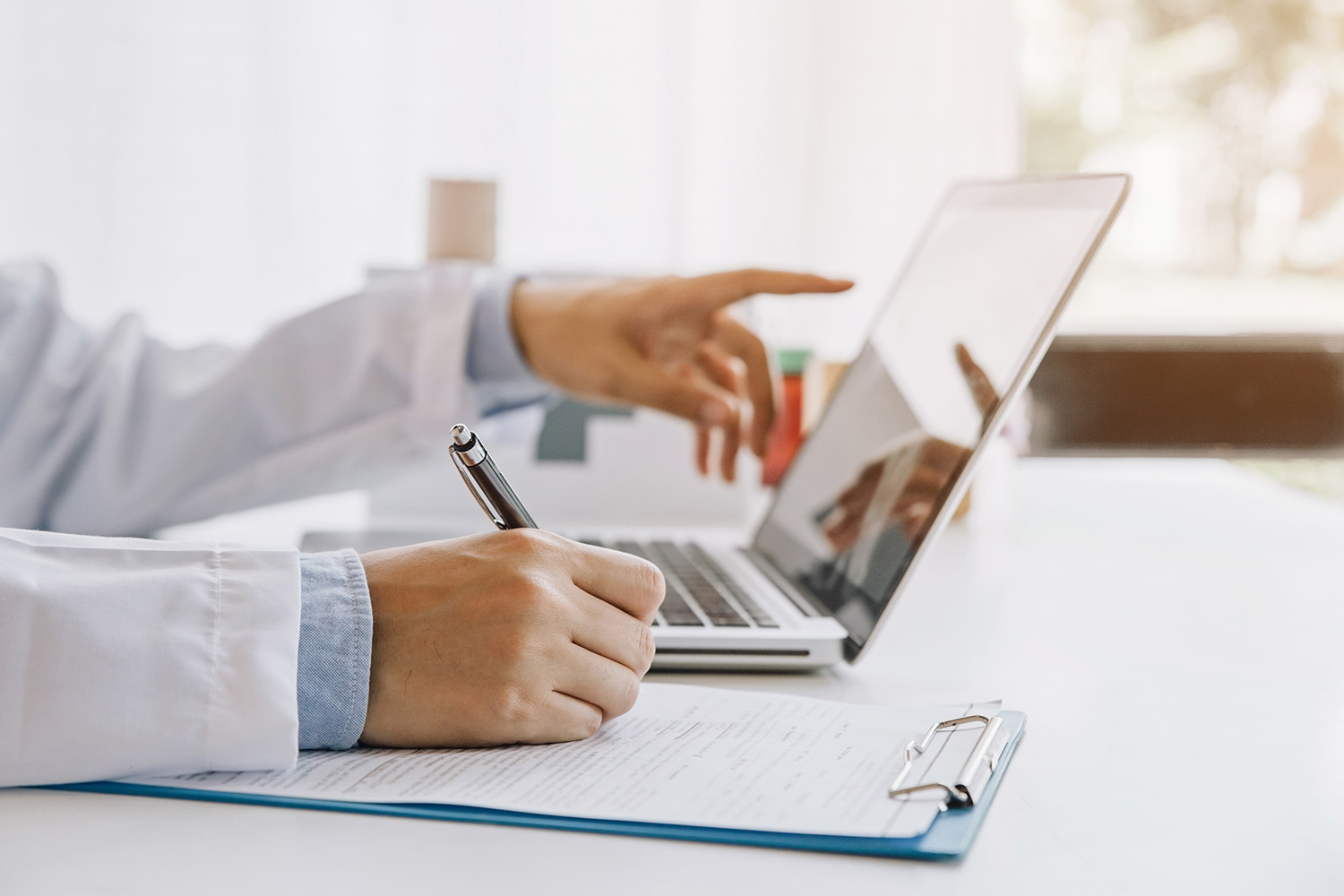 Subscribe
Due to Chronic Care Management (CCM) still being underutilized by healthcare providers, the Centers for Medicare and Medicaid Services (CMS) added new Common Procedural Technology (CPT) codes to incentivize more providers to offer CCM.
Many practices can get confused when dealing with the complex rules and regulations of CMS, especially when it comes to coding and billing requirements.
Hundreds of providers across the country use our software solution because it simplifies the claims submission and billing process.
We offer extensive support to all of our clients from the initial conversation onto successful management of Medicare programs, helping them understand these complex rules and navigating this relatively new area of healthcare.
In this article, we'll break down what CPT codes are, CMS's 2021 updates to CCM CPT codes, how to use them for CCM programs, and show you how using an intuitive care management software solution can help you submit claims and properly bill.
What Are CPT Codes?
CPT codes are numbers assigned to every task and service a medical practitioner may provide to a patient including medical, surgical, and diagnostic services.
Insurers use these codes to determine and verify the amount of financial reimbursement that a practitioner will receive for that service.
A CPT code is a five-digit numeric code with no decimal marks (although some have four numbers and one letter).
CMS has 6 different CPT codes for CCM programs that allow providers to be reimbursed for non-face-to-face care coordination services that are dependent on the time logged, type of practice, and/or level of care.
CCM Coding and Billing Requirements
Below we'll simplify the CCM coding and billing requirements to alleviate any confusion.
CMS distinguishes between complex and non-complex care for CCM. They differ in the following aspects:
Amount of clinical staff service time provided
Involvement and work of the billing practitioner
The extent of care planning performed
Generally speaking, if you feel the care you are providing for a patient is complicated, usually indicated by requiring over 60 minutes of care in a month, it would be billed as complex.
Non-Complex Care CPT Codes
Below is a breakdown of the reimbursement structure your practice can use for 2021:
Please note: CMS supplies a specific code (99439) to account for additional 20-minute increments on top of the initial 20 minutes (99490). You can use the additional code (99439) twice a month. You can bill for up to 60 minutes of non-complex service.
The following breakdown takes this into account.
For 20 minutes: bill 99490 for a total of $42.00*
For 40 minutes: bill 99490 ($42.00*) plus 99439 ($37.80) for a total of $79.80*
For 60 minutes: bill 99490 ($42.00*) plus 99439 twice ($75.60*) for a total of $117.60*
*These reimbursements are based on national averages; reimbursement may vary by location.
Note: when billing for CCM, you must have two ICD-10s listed for the patient. More on this later.
To avoid confusion when billing, there are software solutions that automatically adjust the corresponding codes required when a patient has reached 20, 40, and 60 minutes of care.
This prevents any mistakes in the billing process and ensures the maximization of reimbursement for CCM for your practice.
Complex Care CPT Codes
For complex care, the rules have remained unchanged from 2019. Below is a breakdown of the billing structure your practice can use for 2021:
For 60 minutes: bill 99487 for a total of $93.00*
For 30 additional minutes: bill 99489 for a total of $46.49*
Thus, to bill for 90 minutes of complex care, you would bill 99487 the first 60 minutes plus 99489 for the additional 30 minutes, bringing the total to $139.49 ($93.00 + $46.49)*.
*These reimbursements are based on national averages; reimbursement may vary by location.
Note: For complex care, there is no cap on how many minutes you can bill for.
What Are ICD-10 Codes?
ICD-10 codes identify medical diagnoses, informing insurance companies what care you provided and why.
ICD-10 codes work in tandem with CPT codes and are required on every claim submission. For CCM, two ICD-10 codes are required for each claim to be billable per CMS rules.
For other CMS programs like Remote Patient Monitoring (RPM), Annual Wellness Visits (AWV), Behavioral Health Integration (BHI), and Transitional Care Management (TCM), you must attach at least one ICD-10 code.
There are over 69,000 ICD-10 codes (and the list continues to grow) that a practice can use to identify various diagnoses.
CMS provides more information and resources on ICD-10 codes. You can also head here for a searchable database of all ICD-10 codes.
How Care Management Software Simplifies the Billing and Claims Submission Process
With CPT codes constantly changing and over 69,000 ICD-10 codes, the coding, billing, and claims submission process can easily become burdensome.
Quality care management software can do most of the leg work for you, streamlining those processes so you can spend more time focusing on your patients.
How does care management software accomplish this?
Take ThoroughCare's CCM software solution for example.
When you first enroll a patient into your CCM program with our software, you'll be prompted to attach the two (or more) chronic conditions required by CMS that you'll be treating.
When you attach those conditions, the ICD-10 codes will automatically be assigned to those conditions and added to the claim once the patient becomes billable.
Then as you manage the patient's care, you'll log your time using our time logger tool. As you hit the various time benchmarks, ThoroughCare's software will automatically assign the appropriate CPT code that corresponds to the amount of time you've logged.
This automation allows your claims to be easily assembled and increases efficiency for your care managers.
Easing the billings and claims submission process is just one of the many benefits a care management software provides.
Do you think care management software could help your practice? Check out these 7 criteria that can help you choose the best software solution.