3 Steps to Integrate BHI and CCM For Patient Treatment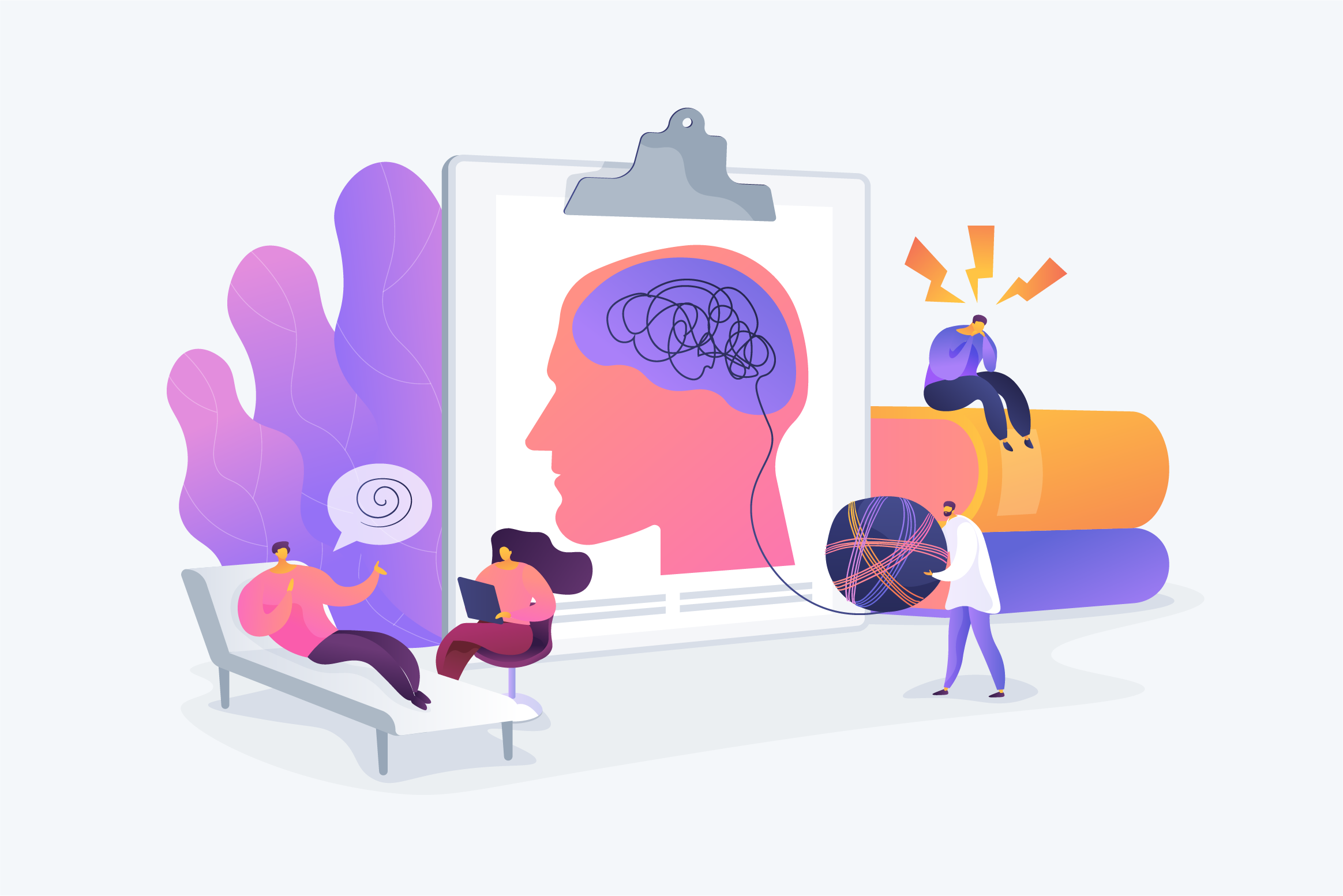 Subscribe
When treating chronic illness, how often do you consider a patient's mental health?
The two appear unrelated, as if separated by the forms they take. It's been shown, though, there's a link between them.
Depression is common for people with diabetes, hypothyroidism or psoriasis, for example.
These, and other conditions, influence a patient's state of mind and their outlook on life.
So, if a patient feels hopeless or unmotivated, is treatment more difficult? And if so, how does this affect the efficacy rate of a medical practice?
About 70% of Medicare beneficiaries live with two or more chronic ailments. And an estimated 20% of enrollees suffer a behavioral health issue.
These statistics, combined with anecdotal evidence, present an intersection. At it, there's a challenge, and there's an opportunity.
At ThoroughCare, we help more than 550 healthcare organizations with our intuitive software. We simplify the administrative process for several Medicare programs, promoting efficiency.
Pairing Chronic Care Management (CCM) with a lesser-known Medicare program called Behavioral Health Integration (BHI) is one example.
In this article, we'll review the specifics of each program, how they can intersect and how care management software, like ThoroughCare, can accommodate a holistic approach to treatment.
With this information, you'll know whether it makes sense for your practice to integrate BHI and CCM.
But first …
What is Behavioral Health Integration (BHI)?
BHI, as the name implies, integrates physical and mental health treatment.
The program is fulfilled remotely each month. Any Medicare Part B beneficiary is eligible. They present at least one behavioral condition and consent to enrollment.
It is primarily managed by the patient's physician or care manager. A third-party psychiatric consultant or therapist may provide additional services, though.
BHI represents a shift in healthcare, toward holism. The goal is to improve a person's health through one, efficient mechanism.
It is a monthly service based upon several core elements. These should include:
A systematic assessment
Continuous patient monitoring
Care plan creation and revision
A continuous relationship with a designated care team member
For the patient, Medicare Part B will cover up to 80% of the cost. Other insurances, such as Medicaid or private companies, may also cover this cost, too.
What is Chronic Care Management (CCM)?
CCM is care coordination for chronic illnesses.
Like BHI, it is implemented monthly outside a regular doctor's appointment, while the patient is at home. Medicare Part B beneficiaries are eligible.
To enroll, a patient must have two or more chronic conditions expected to last at least 12 months. These conditions must pose a significant risk of death, acute decompensation or decline — as determined by the provider.
As the doctor, you must note such conditions at least 12 months before CCM enrollment. Most likely during a patient appointment.
Again, like BHI, this program operates on a monthly schedule. It should include:
Initial creation of a patient care plan
Phone calls and secure communication with the patient
Coordination with other clinicians, facilities, community resources, and caregivers
Ongoing assessment of the patient's medical and psychosocial needs
Ensure timely receipt of all recommended preventive care services
Medication reconciliation with review of adherence and potential interaction
Medicare Part B will also cover up to 80% of the cost for the patient, as will other insurances.
How Can Behavioral Health Integration (BHI) Improve Treatment of Chronic Illness?
The intended purpose of BHI shows its opportunity.
By creating the program, Medicare has made a statement. It is encouraging physicians to weave mental health treatment into the greater fabric of wellness.
It is also diminishing the stigma tied to conditions like depression or anxiety.
People often ignore treatment for, let alone acknowledge, these conditions due to fear of judgement. More than half of all United States citizens with mental illnesses forgo help.
If you're already speaking to your patients about treatment for chronic conditions, or have enrolled them in CCM services, why not use the opportunity to address mental health?
1. Make The Patient Aware of Behavioral Health Integration (BHI) and Promote Enrollment
So, as a doctor, what role do you play in this conversation?
If you're already seeing patients 65 years of age or older, whether in an Annual Wellness Visit, physical examination, or routine check-up, simply start a dialogue. Especially if the individual lives with chronic conditions.
This exchange can highlight the intersection of these diseases with behavioral health. It can introduce the patient to BHI as a Medicare benefit.
Granted, the patient may take this conversation with a grain of salt. As the trusted care provider, though, you can greatly influence their health considerations.
It is key to make the patient comfortable when discussing any mental health challenges they face. Just as they would discuss anything else with you, remind them that, as a doctor, you're open to their concerns.
As well, highlight for them some of the statistics or evidence shown above in this article.
Help the patient understand that behavioral health is just as real, and in need of attention, as a physical ailment.
2. Effectively Focus Behavioral Health and Chronic Care Resources
You can manage a patient's mental ailments through CCM. A provider can declare depression, anxiety or obsessive-compulsive disorder, among others, as chronic conditions.
But why dilute the focus of that program?
Leave CCM for the physical issues that appropriately fit the label.
An additional benefit of BHI, for doctor and patient alike, is it isolates specific mental health concerns and designates particular attention to them.
It takes them seriously — in their own right. Not lump them within a broad category.
For the patient, this equates to specialized care and pointed discussion about the reality of whatever it is they're dealing with.
For the provider, differentiating between CCM and BHI, or pairing them together, effectively allocates resources.
3. Seize The Benefits
By making the effort, you and the patient are due the reward.
For the Patient
Many chronic conditions take root in lifestyle. Poor behavioral health can compound them, digging a deeper ditch.
With BHI, patients can more easily address and manage what ails them. On both fronts.
And for patients who are usually adverse to discussions or treatment of mental health, BHI can serve as an introduction.
Patients may be more comfortable working with their primary doctor than a therapist.
BHI creates an environment of access and support.
For the Provider
First, there's the added layer of expertise your practice stands to gain.
While you are not necessarily an authority on mental health, you can use BHI as an opportunity to collaborate with a professional who is.
Making this connection will only make your practice more valuable in its ability to treat its patients.
As well, BHI can be combined with other Medicare preventive health programs, such as CCM, to boost revenue.
BHI will reimburse, on average, $48 per patient per month for 20 minutes of non-face-to-face services.
In combination with CCM, which bills at an average of $42 per month for 20 minutes of non-face-to-face interaction, the average single-doctor practice can generate about $9,000 per month with 100 patients enrolled to both.
Care Management Software Makes Dual-Program Implementation Easy
You may wonder why care management software is necessary.
It comes down to effective program maintenance and cost reduction. Without the right technology, patient care can suffer and substantial expenses will accrue for the provider.
This is especially true if you're offering more than one Medicare preventive health benefit, such as BHI and CCM.
Care management requires strong coordination between the physician, a care manager and the patient. This communication can easily break down.
Intuitive care management software promotes seamless coordination with care plan creation, reporting and flagging tools. This allows all parties involved to access and share information, ensuring continuity.
This is definitely crucial in the context of BHI, where a third-party mental health specialist may participate. We've recently written about the eight elements to look for in this technology.