Principal Care Management: Elements and Benefits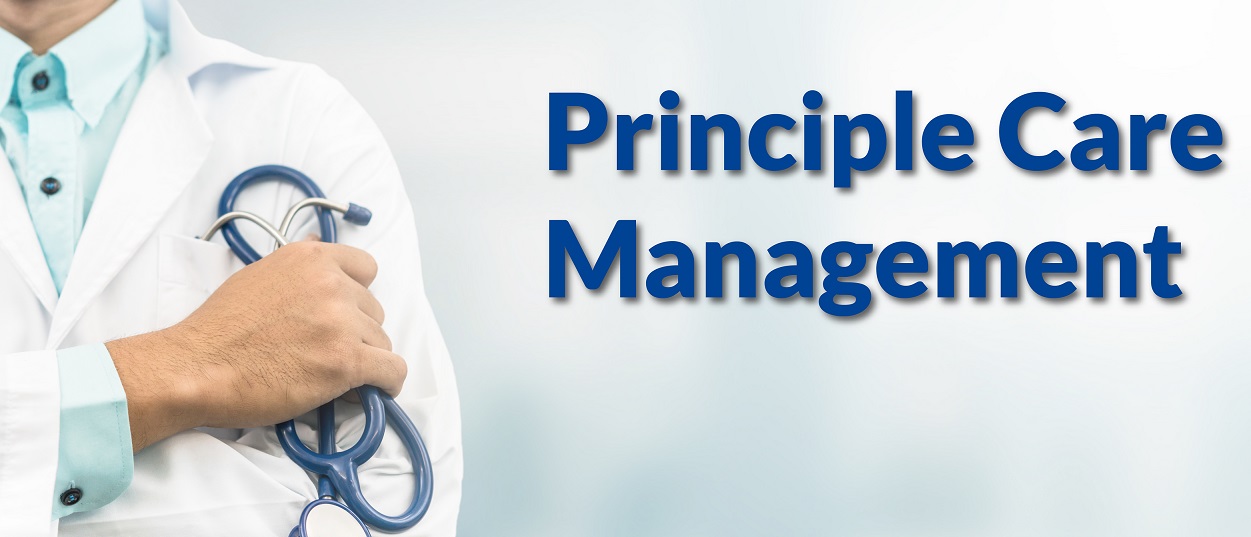 Subscribe
Principal Care Management (PCM) is a Medicare-backed program that healthcare providers can use to engage patients in proactive chronic disease management. It is similar to Chronic Care Management (CCM), but PCM is refined in scope to treat one, isolated chronic condition.
Patient qualifications for PCM include:
A diagnosis is expected to last between, at minimum, three months to life-long

The condition being treated must place the patient at significant risk of death, acute exacerbation or decompensation, or in a state of functional decline, and/or be associated with a recent hospitalization

Written or verbal patient consent documented by your practice
Consent documentation for PCM can be managed with care coordination software, a helpful tool, especially in case of a Medicare audit.
PCM services are delivered through remote interactions, easing the burden of patient travel to your practice. These services can include:
A monthly clinical review

Telephone calls

Physician reviews

Referrals

Prescription refills

Chart reviews

Scheduling appointments/services
Services rendered are driven by the patient's individual care plan, which is created in collaboration with the patient upon PCM enrollment. Care plans serve as a comprehensive guide to a patient's goals, health history, and behavior.
PCM can strengthen the relationship between your patients and your practice. The program's structure, with monthly touchpoints and care team access, can improve patient engagement.
Medicare Part B covers 80% of this benefit for patients. Providers can be reimbursed for offering this service.
Benefits of Principal Care Management
Just like CCM, there are benefits of PCM for both patient and provider.
Stabilization of Patient's Chronic Condition
One of the primary goals of PCM is to address a patient's chronic condition as quickly as possible, stabilizing it so their overall care can be returned to the patient's primary care physician.
This would greatly reduce the health care costs the patient would bear, which is no small benefit.
The CDC reports that 90% of the nation's $4.1 trillion in annual healthcare expenditures are attributed to people with chronic and mental health conditions.
Both patients and providers would benefit from the reduction in healthcare costs.
Prevention of New Diagnosis Arising
The benefit of addressing one chronic condition when it arises is it greatly reduces the chances of a new, second chronic condition arising.
Through all of CMS's programs, one underlying benefit patients receive is the attention and focus given to them by their healthcare provider. This makes patients feel valued and safe, opening them up to trusting their provider and ultimately becoming more engaged in their own health.
When patients are more engaged in their health, they see better health outcomes.
Reimbursement Opportunities For Providers
CMS will reimburse providers for offering PCM. The program currently supports four CPT codes.
Rates vary depending on the provider's location. Please see the Medicare Physician Fee Schedule for the latest.
How to Bill for Principal Care Management
Unlike CCM with a 20-minute requirement for billing, PCM has a 30-minute requirement for billing reimbursement. It is an important distinction.
Five items are required when submitting a claim through CMS:
CPT codes for each program you are managing for the patient

ICD-10 codes tied to each of the conditions you are managing within that program

Date of service

Place of service

National Provider Identifier (NPI) number
It is not necessary to know the care manager assigned to the patient, but it is helpful in case of an audit. When billing, calculate the time spent with each of your patients monthly.
Four steps are required to bill for PCM:
Verify CMS requirements were met for each patient each month

Submit claims to CMS monthly

Send an invoice to patients receiving PCM services monthly

Make sure there are no conflicting codes that have been billed
How ThoroughCare Can Help
Our PCM solution offers mostly the same features and tools as our CCM solution, allowing you to better manage your patients.
Patient Consent and Enrollment Forms
With our software, you can start enrolling your patients today. We provide the consent forms and patient agreement templates that you can use and support verbal consent with date/time stamps.
Patient-Centered Care Plan Assessments
ThoroughCare's guided-interview automates the Patient-Centered Care Plan, taking the guesswork out of it. This tool can greatly improve the effectiveness and efficiency of your program.
Monthly PCM Time Logging
Logging the 30 minutes of care and conducting monthly updates is simple in ThoroughCare. Plus, all PCM summaries can easily be shared with your EHR.
The best part about our software is that it was built for clinicians, by clinicians. Additional functionality and features include:
Practices everywhere are choosing ThoroughCare to simplify their PCM program:
Your own secure, HIPAA-compliant software portal
Unlimited users and patients
Live Dashboard showing current PCM minutes
Guided-interviews for PCM Care Plans
Task tracker (with timer) and Time Logging
Monthly Update interface for clinical staff and providers
Create Care Plan reports for the patient and other providers
Easily download summaries and upload to your EHR
Integrates with Annual Wellness Visit Software
Easy Billing interface to easily submit Medicare reimbursement claims
Tech Support via email and phone
Maximize Your Revenue and Improve Patient Health Outcomes with PCM
At the end of the day, your goal as a health care provider is to help your patients. Of course, you want to be properly compensated for the services you provide.
Through PCM, CMS allows providers to gain additional revenue streams and improve patient health outcomes.
While care management software isn't necessary to run these programs, the benefits are numerous. That is why over 400 hundred providers across the country have chosen ThoroughCare as their care management software solution.
We stay focused on helping you, and ultimately, your patients.
Feel free to explore our learning center, as we have a wealth of information and resources on important care management topics.
If you're interested in learning more about ThoroughCare, request a software demo to see our software in action.