MACRA: Care Quality Improvement and its Opportunities and Challenges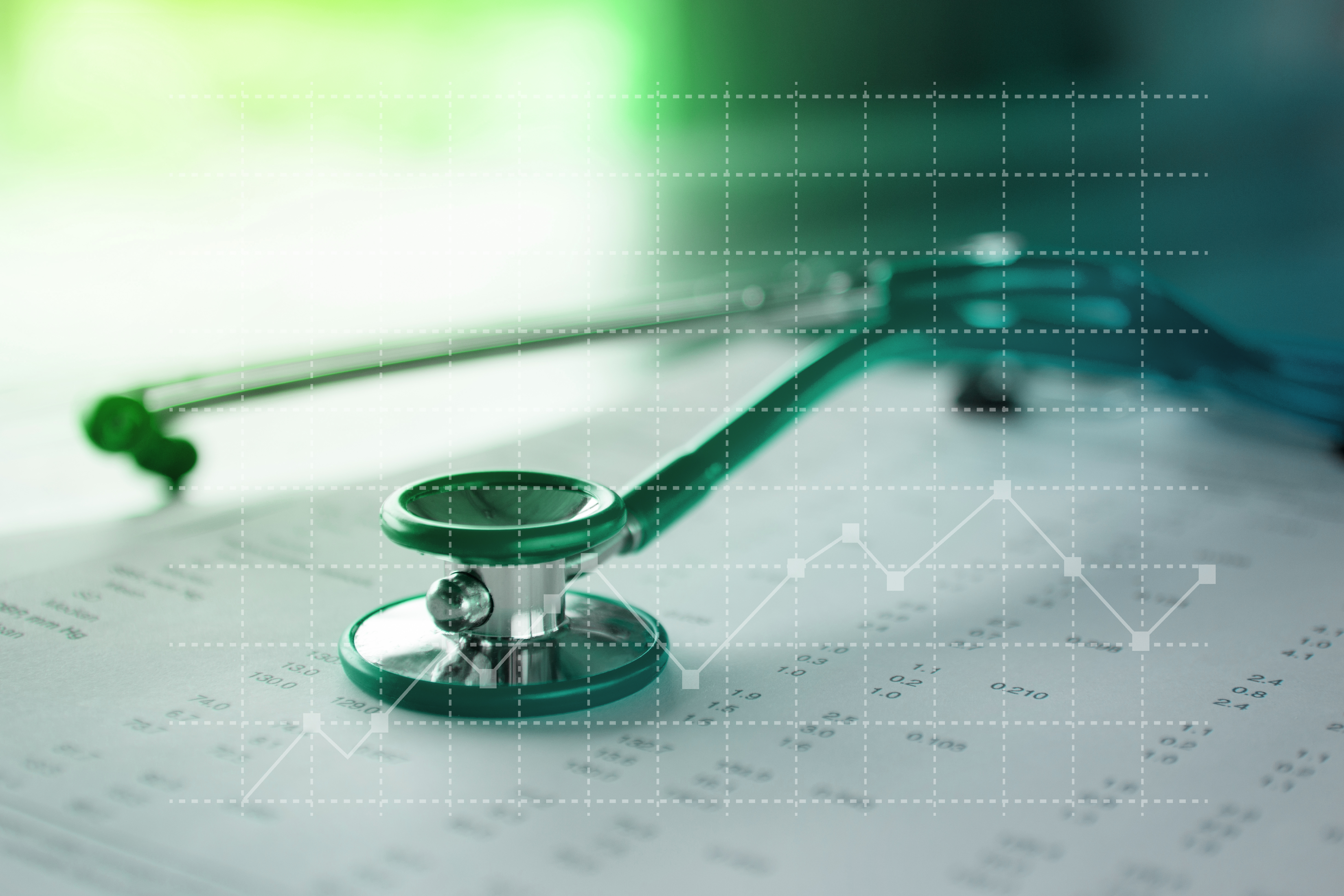 Subscribe
You will be measured against their peers in your ability to improve overall health outcomes and reduce claims for wasteful and unnecessary services, with contracted payments hinging on the results.
Many of these professionals – some of whom are still unclear of the Quality Payment Programs and/or their requirements – find themselves stressed over a perceived lack of direction, skills, tools, and resources to address the regulation and its measurements.
What they may not recognize is the value supplied through numerous prevention, wellness, and care management programs sponsored by the Centers for Medicare and Medicaid Services (CMS).
These programs directly correlate to promoting interoperability, practice improvement activities, and progress in the quality of care provided to patients.
Requiring minimal overhead, these programs provide an added (and relatively important) advantage – each program follows a fee-for-service payment model. This allows doctors and their supporting clinical cast to be paid for activities upon which they'll be graded and further incentivized.
While the Chronic Care Management (CCM) and Annual Wellness Visit (AWV) programs lead the charge, additional preventative, behavioral health and transitional care services play a key role in easing the pains introduced by the Medicare Access and CHIP Reauthorization Act (MACRA) and quality improvement initiatives in general.
At ThoroughCare, MACRA hits close to home because our software improves staff efficiencies, increases provider revenue, supports healthier patient outcomes, and assists with the transition to the value-based model of care.
We published a white paper on MACRA that has helped many healthcare providers understand this important regulation and how to leverage it to their advantage.
Many providers have downloaded and reaped the benefits of that white paper, but we understand not everyone has the time to read through it all.
In this article, we condense our white paper and outline several challenges/areas of concern introduced through the regulation, and discuss the opportunities provided by these services in addressing them.
We'll also review the crossover of fee-for-service programs with alternate payment models (i.e. Next Generation and Shared Savings ACO initiatives) and identify next steps in the introduction of these highly valued programs to your group's operations.
What Is MACRA?
MACRA is a bipartisan legislation signed into law in 2015, creating the Quality Payment Program that:
Repeals the

Sustainable Growth Rate

formula
Changes the way that Medicare rewards clinicians for value over volume
Streamlines multiple quality programs under the new Merit Based Incentive Payments System (MIPS)
Gives bonus payments for participation in eligible alternative payment models (APMs)
MACRA also required the removal of Social Security Numbers from all Medicare cards by April 2019.
By doing this, MACRA aims to provide the public with better care, healthier people, and smarter spending of Medicare dollars.
For years, providers were reimbursed through the volume of services they provide (fee-for-service). Gradually that model has shifted toward reimbursement for the value of services provided (fee-for-value).
Ultimately, MACRA is the major move to true value-based healthcare and physician reimbursement.
Provider Challenges: Lack of Expertise and Strategic Direction
Medicare's preventive and care management services do not require advanced analytics or complex workflows. They simply require a process to:
engage patients;
assess their well-being;
identify barriers to improved health (including social determinants and behavioral issues);
develop a

comprehensive and preventative personalized plan of care

; and monitor and document progress as needed, including updates to the personalized plan.
The plan of care summarizes the patient's current health status and includes a list of goals defined through a combination of the patient/clinician engagement and standard clinical criteria (e.g. Diabetes goals should include a preferable HbA1C reading).
In terms of the latter, clinical goals can be directly linked to the electronic clinical quality measures (eCQM's) defined per the Quality Payment Program.
These goals are leveraged by the MIPS and many other alternative payment models (including Next Generation and Shared Savings ACO models) – at least 33 eCQM's, 22 of which are defined as high priority, can be targeted through CCM and BHI participation.
These goals can then be compiled in aggregate and evaluated for performance, allowing providers to easily assess which items to report, which require more attention, etc.
Again, no complicated analytics, no challenging operational workflows. Additionally, by implementing these procedures and documenting/sharing the information, many of the four required Practice Improvement Activity goal measurements can be achieved.
The Cost of Quality Reporting
A March 2016 Health Affairs report identified that physicians spent, on average, only 27% of their work day engaged in face-to face engagement with their patients.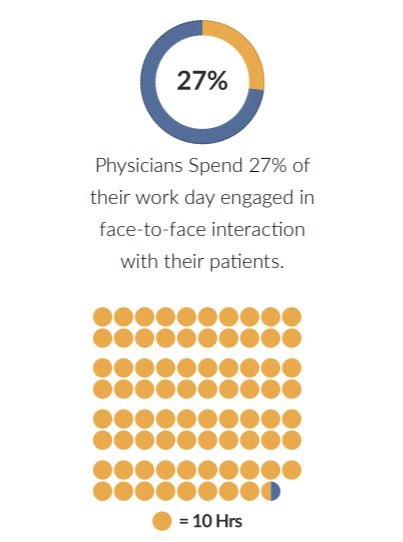 A significant amount of their time, approximately 785 hours per year (about 38% of the average 8-hour work day), is consumed by efforts related to clinical quality reporting requirements.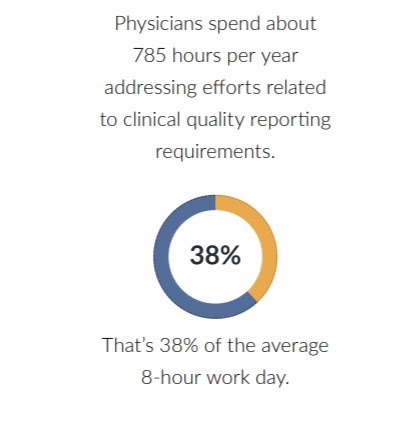 Physicians need solutions that respect the limited amount of time available for direct patient interaction, while ensuring that patients receive the appropriate care services that address their clinical conditions and overall quality of life.
Practices and health systems can offset costs by directing efforts toward the administration of programs such as CCM.
This allows providers to leverage reimbursable services to directly address quality measures associated with any chronic condition, within a patient segment amounting to over two-thirds of the entire Medicare population.
Reminder – the quality payment program introduces performance incentives that reward value and improved outcomes through payment increases.
By establishing successful care management and wellness programs, clinicians will get paid to provide the services that can result in increases to future Medicare payment amounts.
It almost sounds too good to be true, but if administered correctly, these programs can positively affect revenues on both ends of the reimbursement spectrum and allow additional dollars to be earmarked toward resources that further promote health improvements for a group/practice patient population.
Staffing
Physicians are hard-pressed for time.
The hours directed toward quality reporting (as shown above) notwithstanding, an Advisory Board study observed that physicians are spending, on average, less than 30 percent of their time in the office on patient engagement.
"The value of programs like CCM are unequivocally clear – CCM improves care and in some cases it even saves lives" states Jeff Ward, CEO of Tristan Medical, headquartered in Massachusetts and a provider of primary care services to thousands of patients in the New England area.
"Unfortunately, when combining administration, resource coordination and revenue management activities with the delivery of in-office patient care, our doctors and their staff are left with no bandwidth to take on new initiatives".
With limited staff availability acting the part of inhibitor, it is important to note that the bulk of the services can be provided by clinical staff under the direction of the physicians.
These resources can be contracted through entities who provide qualified nursing assistants and health coaches, most if not all of whom are familiar with the issues associated with common chronic conditions.
Through a combination of care coordination training activities and the workflow discussed above, physicians are supplied with additional resources to assist them in accomplishing overall quality goals and improving clinical outcomes.
The application of the CCM program at Tristan Medical delivers a case study for the successful introduction of a third-party consulting firm in providing comprehensive care management and care planning services to patients on behalf of a physician group.
Recognizing the value provided through non-face-to-face care services, Tristan staff began enrolling patients into the CCM program in 2016, but quickly acknowledged the challenges in assisting their chronic population.
In 2017 they partnered with CareThrough Inc., a value-based healthcare services provider and subsidiary of HealthChannels Inc., to guide their chronic care management operations. The improvements were immediately realized, and within 12 months the number of monthly CCM claims increased by over 1000% (from less than 40/month to over 400/month).
Patient Engagement
The shift to value-based payment model brings with it the seemingly continuous concern of patient adherence – many doctors stress concerns about being held accountable for behaviors that are beyond their control.
Clinicians have communicated the importance of patient accountability yet view it as the largest hurdle.
To this, we offer the introduction of Medicare's prevention and care coordination programs in promoting the necessary behavior changes that result in improved patient activation measures.
Care Coordination and Preventative programs that are built around the patient's individual needs demonstrate that this type of engagement is a doorway to greater prevention and wellness.
Additionally, we could see a reduction in excessive treatments and tests that amount to approximately $200 Billion per year – driven by a flawed generalization in that more hands-on care is better care.
Programs focus not only on the chronic medical conditions, but also the patient's quality of life, social determinants, and health goals as they define them, allowing for the realization in that people aren't problems but rather have problems and play an important role in solving them.
The activities that are shared and discoveries gained are numerous and accrued, and over time the patient can build a relationship with an individual who is wholly focused on his or her choices, desires, and unique motivations.
It might take training, but it is something you can accomplish, and prevention and care management workflows can provide a framework for doing so.
Patients engaged regularly in-between visits are said to be more engaged with their doctor and the entire care team, and an activated patient takes greater care of his or her health and works with the care team toward better health outcomes.
In addition, these patients are more educated and can help in better determining which treatments are most appropriate vs. those which are unnecessary.
This helps reduce utilization and assists providers in improving their cost-based performance measures (amounting for 10% of the total MIPS score in 2018 and up to 30% of the total score in future years), while demonstrating increased customer satisfaction levels.
As any good behaviorist will tell you – change behavior from within and the patient changes their behavior for a lifetime.
Prevention and chronic care management programs provide a viable opportunity to engage the neediest patients at times when, without regular communications, a patient might stray from treatment plans, finding themselves in the emergency room or even the hospital.
Provider Specialization
Many clinicians/groups experience challenges with care coordination operations and most believe that the introduction of fee-for-service care coordination programs and services is limited to primary care providers.
While only one clinical professional is permitted, during a calendar month, to provide support and receive reimbursement for care coordination activities – particularly CCM, Behavioral Health Integration (BHI) and Transitional Care Management (TCM) – this is not restricted to one category of specialization.
Many specialized (non-PCP) care providers can take advantage of an absence from program participation by a patient's PCP by providing preventative services and enrolling patients into care management and wellness programs, with focus often applied to conditions affected by their area of concentration.
If the specialty practice receives consent from the patient, the specialist's involvement in care coordination activities is validated.
A Call To Action for Care Quality Improvement
From process improvements to increased revenues to – most importantly – improved health and wellness of patients, there are many incentives provided through the care management, prevention and wellness programs.
As demonstrated above, these incentives are opposed by minimal (and avoidable) resistance in the form of "barriers to entry" and are further complimented by helping providers address requirements defined in the MIPS/APM Quality, Improvement and Promoting Interoperability (formerly titled Advancing Care Information) categories, with successful performance contributing to even more revenue for regulated providers/organizations.
If you have not considered the introduction of these invaluable programs to your organization, there are numerous resources within the healthcare community to help you create a vision and define a strategy for their implementation.
Moreover, there are many experienced clinical support groups and technology vendors that provide the necessary tools and resources that minimize overhead, shorten production lead time, and maximize both revenue and clinical-based outcomes.
We know shopping for care management software can be a burden. Providers want to know what the benefits are, what features to look for, and how to choose the right options.
That is why we've developed a FREE buyer's guide designed to ease the buying process for you, equipping you with the knowledge needed to select the best care management software for your practice.
ThoroughCare is one such solution that presents healthcare providers and accountable care organizations with software that simplify staff workflow, increase provider revenue, support healthier outcomes, and assist with the transition to the value-based model of care.
Our features are designed with clinicians in mind and driven by our passion to improve the quality of life for every person we can.
See how you can leverage MACRA and improve the quality of care you provide with ThoroughCare and feel free to schedule a demo of our software.