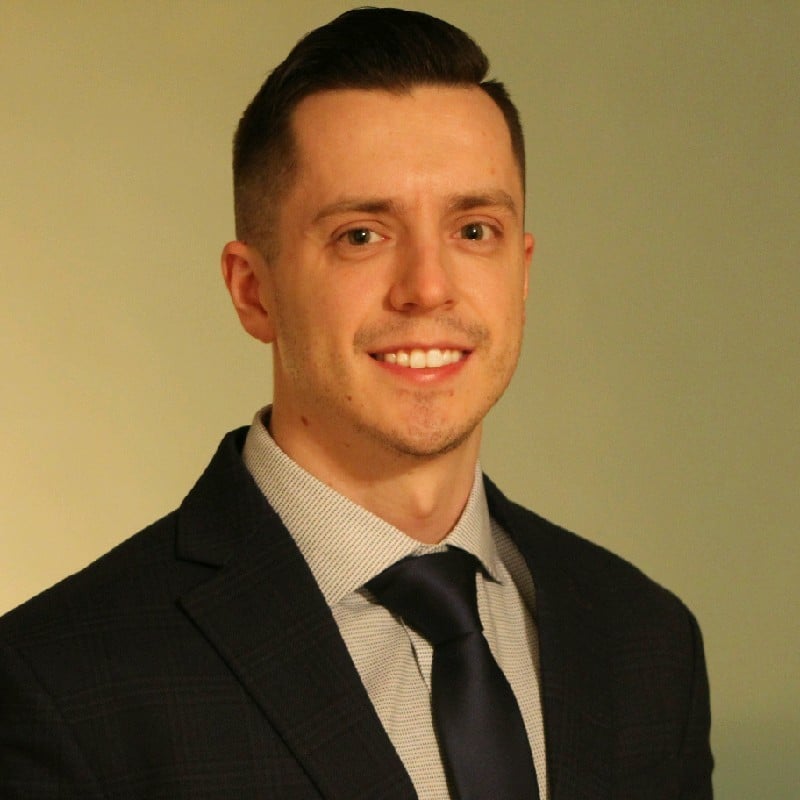 3 Common Barriers to Annual Wellness Visits & How to Overcome Them
The Medicare Annual Wellness Visit (AWV) is an underused but critical component to the patient-centered healthcare model.
A 2018 study in the journal Health Affairs found that less than 20% of all eligible Medicare patients received AWVs, with more than half of primary care practices offering no AWVs to their Medicare patients.
AWVs offer a wide array of benefits for patients, including being free-of-charge for Medicare Part-B patients and providing various preventative services that work to prevent and detect disease early.
For providers, AWVs can improve the quality of care they provide, decrease costs, and engage their patient population, possibly opening them up to additional Medicare programs.
If AWVs are so valuable to healthcare, why are they so underutilized?
Awareness, or lack thereof, among both the patient and the provider is the likeliest culprit to this valuable Medicare program not being leveraged enough.
Having helped hundreds of providers across the country implement Medicare programs into their practice and talking with thousands more, oftentimes many clinicians just aren't aware of the value of the programs, or of the programs themselves.
And of the ones who do know of the programs, there are some common misconceptions, myths, and arbitrary hurdles that prevent them from taking advantage of these great programs.
In this article, we'll walk through some of the common barriers that both patients and providers face with AWVs and give tips on how providers can overcome them to improve their practice.
3 Common Barriers for Providers and How to Overcome Them
Below, we'll lay out some of the most common barriers from the physician's perspective.
After learning about these barriers and how to overcome them, you'll then be well equipped to ease any concerns from patients and showcase the value of AWVs for them.
Time Constraints
Complex Requirements
Making The Care Management Paradigm Shift
Many healthcare providers are pressed for time. Asking them to dedicate between 30 minutes and an hour of their time to complete a preventative examination can understandably be met with disinterest.
This is where quality care management software can be critical to a program's success.
The Centers for Medicare and Medicaid Services (CMS) encourages utilization of Health Risk Assessment (HRA) guidelines using an automated process, something that good care management software can do.
For example, a quality AWV solution greatly reduces the clinician's and provider's time spent on AWVs through guided-interviews, automating the HRA and AWV process.
Another workaround to the time constraint issue is the fact that AWVs don't need to be completed by the physician. If you go this route, the physician simply has to sign off on the AWV.
Using another member of your care team to administer AWVs can free up the physician to handle more pressing matters.
Health care professionals who may administer and bill AWV include:
Physician
Physician Assistant
Nurse Practitioner
Clinical Nurse Specialist
Medical Professional (includes health educators, registered dieticians or nutrition professionals, or other licensed practitioners)
Non-physicians must be legally authorized and qualified to provide AWVs in the state in which the services are rendered
Many providers consider AWVs to have complex requirements, in addition to being time-consuming.
The complexity issues arise from the need to obtain the necessary documentation and personalized care plan that CMS requires for billing.
Practices may consider these issues as a waste of physician time, which is costly to the practice. This is again where care management software can help.
An intuitive, high-quality AWV solution can not only simplify AWV delivery with automated HRA and AWV processes but can also ease the billing process by generating claim reports for you to bill Medicare.
With the software doing most of the legwork for you, you can keep your focus on the patient. The automation and documentation our solution delivers give providers peace of mind should they ever face an audit from CMS.
Many providers have essentially served as reactive instructors for care for many years.
AWVs shift to providing more preventative care and providing knowledge to the patient to allow them to become an active participant in their healthcare.
That last part can be especially difficult for providers to shift towards. Engaging patients enough to accurately assess and manage their health can be difficult and time consuming. A clear plan of care and communication of that care needs to be put into place for your best chance of success.
The main benefit providers get from this patient engagement is the collection of patient health information, allowing them to provide feedback that is welcomed and actionable.
The HRA serves as a supplemental solution here, as providers will collect and analyze health-related data to better manage the patient's health and identify risk factors.
3 Common Barriers For Patients and How To Overcome Them
Now that you understand the myths and misconceptions that prevent many providers from taking advantage of the benefits AWVs provide, you now need to be able to sell your patients on this valuable program.
Below we'll cover the three most common barriers for patients and how you can eliminate these concerns from the minds of your patients.
Lack of Knowledge
Not Understanding the Purpose of AWVs
More Complex Health Needs/Concerns
As we stated at the outset of this article, the vast majority of eligible patients are not getting AWVs.
One main reason for this is that patients simply aren't aware of this service. There are three types of AWVs, which can add confusion.
Within the first 12 months of Medicare Part B enrollment, patients are eligible to receive the Welcome to Medicare/Initial Preventive Physical Examination (IPPE).
This is a 'once in a lifetime' benefit patients can choose to receive when they are new to Medicare.
If 12 months have passed and the patient has not used this benefit, they are no longer eligible to receive it. Instead, they would be eligible for an Initial Annual Wellness visit.
Once you've been on Medicare Part B for a year, you're eligible for this AWV.
Moving forward, the Subsequent Annual Wellness Visit is offered to Medicare patients every year, but only after they have completed an Initial Annual Wellness Visit.
Patients are eligible for this visit 11 full calendar months after their Initial Annual Wellness Visit.
As a provider, it's your responsibility to inform patients of this service and encourage them to take advantage of it.
It's best practice to have a physician talk with the patient about the program, highlighting its benefits to encourage enrollment. This last part leads into the next most common barrier for patients.
Many patients don't understand the purpose of an AWV and how it differs from their routine doctor's appointments.
A simple way to break it down for patients is to highlight the opportunity for you as a provider to assess the patient's current health and identify their health goals for the coming year.
The AWV is NOT a head-to-toe physical exam, but the results allow providers to create a personalized care plan to address current health issues and prevent future issues from arising.
When patients hear that conducting AWVs will give them personalized care and prevent future trips to the doctor's office, they are more likely to buy into the program.
One last barrier you may run into is that patients may have more complex and pressing health needs or concerns.
If a patient is currently dealing with a serious health issue, it can be hard to get them to engage in anything that isn't directly treating that issue.
A workaround to that is to highlight the holistic approach offered via the patient-centered care model.
Letting the patient know that these two things are not mutually exclusive can ease this concern. Inform the patient that their current complex needs can be treated appropriately while an AWV can help prevent future health issues from occurring.
These services are meant to be used together, working in tandem to improve the health outcomes of patients.
3 Ways to Recruit and Enroll Your Patient Population
You now know how to overcome some of the most common patient barriers, but how do you communicate this to the patient?
There are a variety of methods providers can use to sell the benefits of Medicare programs, and recruit and enroll patients.
There are three primary methods to recruit patients for your AWV program.
In-Person
Outreach Campaign
Phone Call
To have the highest rate of success, try to introduce the program to the patient in-person during an in-office visit. During the visit, clinicians can thoroughly explain the benefits of the program and answer any questions the patient may have.
Best practice is to have the provider/physician explain the program to the patient, as they usually carry the most trust and clout among patients.
Some practices opt to do an outreach campaign, usually by sending a letter to the list of eligible patients explaining the value of the program and inviting them to participate.
Set time aside to call all eligible patients, explain the program to them, and invite them to participate in the program.
Recruitment Tips and Strategies
Feel free to use this list of some popular recruitment tips and strategies for AWVs:
Avoid a "sales pitch" style or tone when trying to recruit patients
Listen to the patient's needs and identify the benefits of AWVs that address their needs
Since AWVs play an important role in the patient-centered care model, prioritize the focus on the patient rather than the clinical importance of the visit
Highlight AWVs allowing patients to spend more time with the doctor (or care manager) to discuss their health more in-depth
If patient barriers like transportation, time, etc. exist, brainstorm potential solutions with the patient
If a physician cannot make the pitch, emphasize the physician's desire to enroll the patient as it will help the doctor provide the best care possible
Maximize Your Value From AWVs with ThoroughCare
The important thing to remember is to keep the focus on the patient. While the AWV affords providers many benefits, the most important benefit is improving the health outcomes of your patients.
If you're not using an intuitive care management software, it can be hard to maintain that patient-centered focus.
We've worked with hundreds of providers large and small across the country, helping them provide AWVs to their patients without the unnecessary burdens they often face.
ThoroughCare's AWV software was built for clinicians, by clinicians. Our AWV solution significantly reduces provider time, keeping your practice running efficiently.
With our solution, provider's get access to the following:
Your own secure, HIPAA-compliant software portal
Unlimited users and patients
Live Dashboard showing patients who are due for their AWV or IPPE (Welcome to Medicare Visit)
Patent-pending Guided-interviews automate the Health Risk Assessment (HRA)
Email the HRA directly to the patient
Dynamic checklists guide you through the AWV
Create patient reports and educational material
Add Advanced Care Planning for extra revenue
Powerful logic analyzes risk factors for you
Significantly reduce provider time for each AWV
Generate claim reports to help with billing Medicare
Are you ready to improve your patient's health with AWVs? Check out ThoroughCare's AWV solution and see firsthand how easy it can be with a demo of the software.