What Is A Care Manager? (Roles and Responsibilities)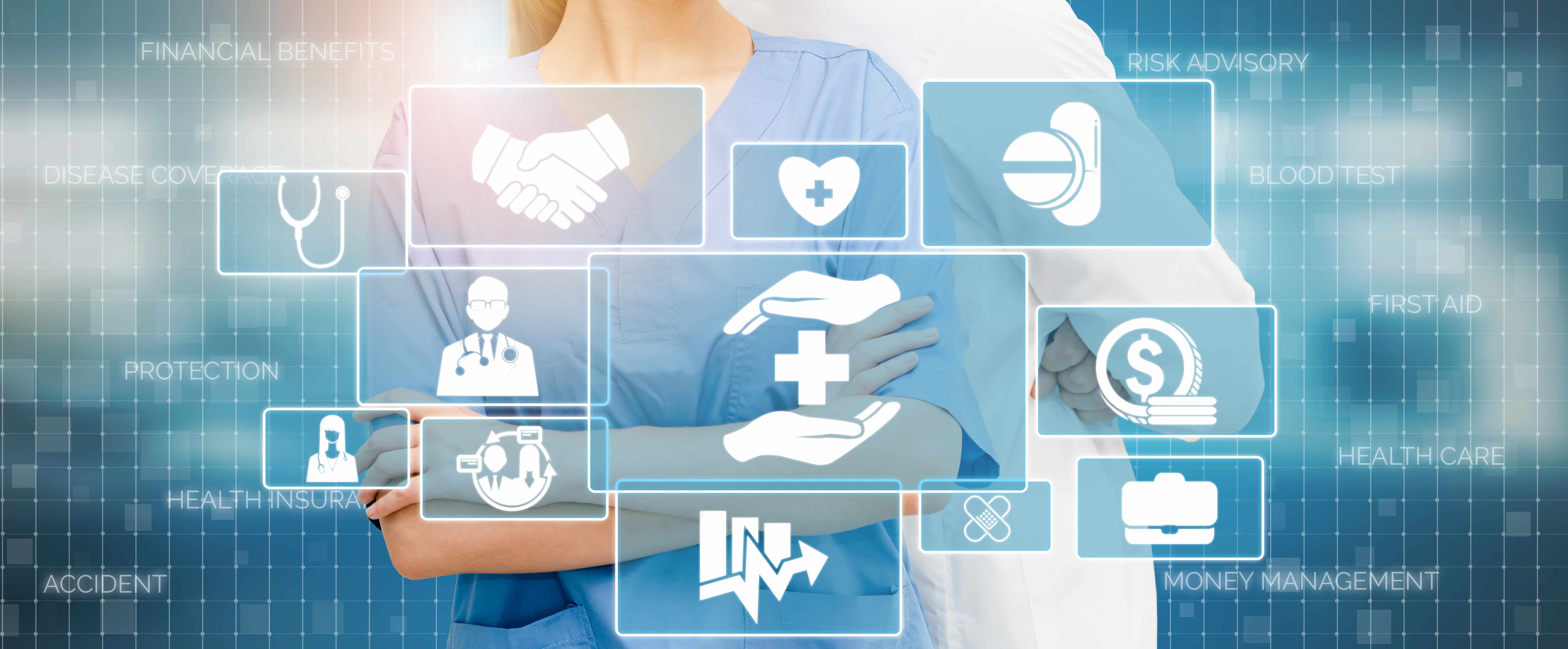 Subscribe
What is a care manager?
That seems like a simple question, but the role of a care manager is multifaceted and complex.
A care manager serves as the main point of contact between the patient and practice, and they are essential to the program's success.
There are a variety of roles a care manager may be responsible for, including:
Coordinating medical treatment, including administering assessments, developing care plans, monitoring medication compliance, and more
Relationship building with patients
Serving as advocates for and champions of the patients' health
Connecting patients with social and community support systems for the continuation of care
We sat down with Marie Peppers, LPN and care manager for Apex Care, and Patti Russ, Clinical Director for ThoroughCare, to discuss their experience with care management and coordination.
Being a care manager, Marie knows firsthand what it takes to manage the extensive workloads that come with the job and can share keys to success with other care managers out there.
Patti Russ's clinical knowledge provides insight into the clinical side of the role.
In this article, we'll leverage Marie and Patti's experience to walk through the job duties and general role of a care manager, giving you insight into the day-to-day responsibilities of their important position.
Responsibilities of a Care Manager
Building Relationships with Patients
While care managers need substantial nursing knowledge to properly and effectively manage their patients, relationship building is the most important part of the job.
"Ideally you should have at least 5 years of nursing experience," Marie says. "But ultimately to be a good care manager, you really need to like people."
The majority of a care manager's day is spent on the phone with patients discussing their chronic conditions, managing goals with care plans, and getting to know the patient.
Getting a patient to be open and conversational can be tough enough but getting them to comply with the steps needed to manage their conditions is the biggest challenge. This is where relationship building comes into play.
"You can't just bark out orders," Marie says. "You have to help them feel like they're involved in their own care and in achieving their goals."
That starts with the first call. Your first call with a patient is usually longer, as you walk through building their care plan, learning about their health history, family health history, and more.
This is where you can ask questions to get to know them on a more personal level, something that will pay off in the future as you manage their care.
"If someone has a lot of children, you can ask them about their kids – boys or girls? What are their names? How old?" says Marie. "The rapport you build with your patients will make your job easier moving forward."
Some patients can be notoriously difficult, including being in denial about their own chronic conditions.
"The doctor could inform a patient that they're borderline diabetic, and the patient won't believe them," Marie says.
This is where the relationship-building component meets the teaching aspect of the job. Both Marie and Patti agree that having a gentle touch is crucial when dealing with difficult patients.
"I'll try to get somewhat on the patient's side, while still guiding them towards the doctor's treatment plan," says Patti.
Choosing words carefully, staying away from medical jargon, and finding a harmonious balance between not talking over their head and not talking down to them will bridge that gap.
At the end of the day, "A chronic care manager is really a teacher and a cheerleader," says Marie.
Coordinating Medical Treatment and Care
The other important part of a care manager's role is the coordination of care you provide to patients.
Each month, Marie reaches out to her 170 patients via phone call, for at least 20 minutes per patient.
She and Patti agree that prep work before each call is key to being efficient and successful.
"Reviewing the patient's medical records, looking at what is new or if anything stands out, what are the goals they've established with their physician – these are all the things I look for before calling a patient."
That is where the nursing background becomes important.
Spotting red flags in a patient's medical records or notes from previous calls can head off issues before they develop into something more serious.
"A patient won't always tell you everything you need to know," Patti says. "It's your job to spot the red flags, to notify the physician of those if necessary, and to stay ahead of issues to maintain the patient's health."
This can be one of the most rewarding parts of the job as a care manager.
When you've had a real, tangible impact on a patient's health and helped them improve their health over time, you can feel a real sense of pride in your work.
Administrative Duties Of A Care Manager
The administrative side of the job shouldn't be overlooked.
Typically calls with a patient can take 10-15 minutes, while the charting will add another 10 minutes or more. When you take into account that care managers can manage care for upwards of 200 patients per month, efficiency becomes very important.
Finding intuitive care management software will maximize your ability to perform as a care manager.
Care management software drastically reduces the time spent managing patient care by automating many processes for you. With an intuitive solution, you'll minimize the time spent managing patient records/charts.
Some software solutions may have guided interview care plans, for example, walking care managers step-by-step through the development of a patient care plan.
When it comes to billing, partially automated claims and billing features can limit time spent on billing and help ensure accuracy in your claims, protecting you against potential audits.
Having software that partially automates these processes for you allows care managers to not be burdened by their administrative duties, and instead keep their focus where it should be: on the patients.
Building Internal Relationships Within Your Practice
Care managers will be working in conjunction with the clinical practice a lot to manage their patients, and thus having a strong working relationship is important.
For example, some patients may be more reluctant to schedule their own appointments for a variety of reasons.
In such an instance, Patti says care managers need to know if the practice is okay with the care manager scheduling appointments on the patient's behalf or if the practice prefers the care manager to call the office and have them do it.
"Building relationships with the physicians and administrative staff at the practice you're working with makes the administrative side of being a care manager much easier."
Connecting Patients with Social and Community Support Systems
As a care manager, it's important to recognize that while you play an important role in the patient's health, you're not doing it alone.
The support the patients receive between calls with care managers is crucial to sustaining their health mentally, physically, and emotionally.
Many of the healthcare problems these patients face are exacerbated by an inability to obtain the essential support needed to keep their health condition stable or controlled.
To alleviate this issue, it's important for care managers to encourage their patients to discuss problems they are having while obtaining this support. Ask your patients questions.
Are they having difficulty managing their diet or medications? Are the medications they need easily accessible? Do they have adequate transportation to fully leverage these support systems? Are they plugged into a social support system and able to meet other basic needs?
These are all important questions you can ask to make sure your patient's health is sustained.
One way to ensure your patient's needs are being met is by reaching out to other health services. Depending on the provider group, there may be a social worker or staff member working through the office who can provide referrals to the appropriate agencies.
As a best practice, we recommend care managers develop a list of community resources for which the patient is eligible.
Additionally, the care manager needs to inform the physician of the patient's needs so appropriate referrals can be made.
The Main Priority of Your Role As A Care Manager
At the end of the day, you are responsible for ensuring the patient's chronic conditions are managed properly.
Each red flag you catch, each hospitalization you avoid, is a victory. "You feel a sense of accomplishment when you spot potential issues early," says Patti. "You have a bond with the patients. You want to see them do well. You're in this together."
Building relationships with your patients make those accomplishments more important.
Don't believe us that relationships are important?
Patti retired from being a care manager last year but says she still has patients calling her just to talk. "We developed such a good relationship over time that we've essentially become friends," she says.
For Marie, that's one of the most rewarding parts of the job. "If you don't care about the patients, why are you even doing this?" she says.
Since the Centers for Medicare & Medicaid Services began paying for Chronic Care Management (CCM) services in 2015, CCM has shown tremendous growth.
Physicians have not only seen an increase in revenue, but also an increase in patient care, satisfaction, and a reduction in hospitalizations and medical costs for patients. Many of these benefits are due to the hard work being done by the patient's care managers.
Now that you've learned about this role, learn more about the traits and skills that inform a successful care manager.