Medicare | Remote Patient Monitoring (RPM) | Social Determinants of Health
The CMS 2024 Proposed Physician Fee Schedule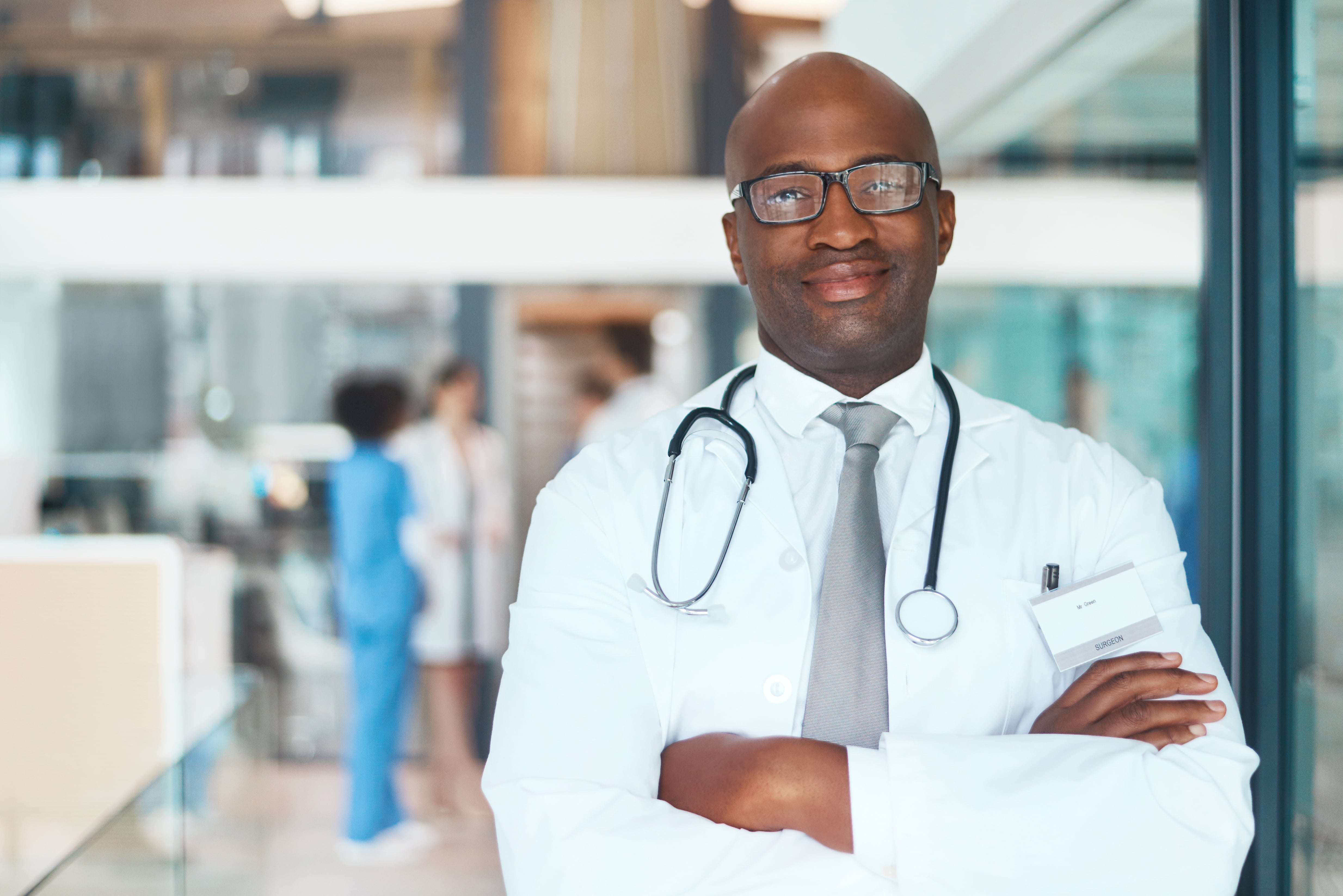 Subscribe
The Centers for Medicare & Medicaid Services (CMS) has released the proposed rule for its 2024 Medicare Physician Fee Schedule. Now, healthcare at large and the general public have until Sept. 11, 2023 to provide feedback before this proposal is finalized.
According to a CMS press release, with this update, its goal is to "further advance CMS's overall value-based care strategy of growth, alignment, and equity and to respond to concerns raised by accountable care organizations and other interested parties."
This includes possible changes to the Medicare Shared Savings Program, as well as additional emphasis on social determinants of health (SDOH), new programs, and remote monitoring for rural care.
Key highlights from the 2024 proposed rule
New proposed programs
For the following three new proposed programs, it's important to know that many details are still to be communicated. This includes requirements, staffing allocations, and reimbursement rates.
That said, the proposal for these new services represents a step in the right direction for supporting community-based and value-based care. These programs include:
Community Health Integration (CHI): This would help address unmet SDOH and remove barriers to proper diagnosis and treatment of medical conditions.
Principal Illness Navigation (PIN): This would help Medicare beneficiaries diagnosed with high-risk conditions, such as behavioral health or cancer. Through these services, PIN identifies and connects patients with clinical and support resources.
A social determinants of health risk assessment: This would include coding and payment for SDOH risk assessments. CMS proposes adding this to the Annual Wellness Visit (AWV) as an optional element with an additional payment. Codes and payments for SDOH risk assessments would be counted on the same day as an evaluation and management (E&M) visit.
These new programs are included under services addressing health-related social needs.
CMS has proposed coding and payment changes to "better account for resources involved in furnishing patient-centered care involving a multidisciplinary team of clinical staff and other auxiliary personnel."
The proposal specifically looks to pay separately for these three services when clinicians involve community health workers (CHWs), care navigators, and peer support specialists in furnishing medically necessary care.
Previously, support staff served as auxiliary personnel to perform covered services. The proposed codes would be the first designed to cover auxiliary personnel for Community Health Integration and Principal Illness Navigation. Both would involve a person-centered assessment to:
Understand a patient's life story
Provide

care coordination

Contextualize health education
Build patient self-advocacy skills
Offer health system navigation
Facilitate behavioral change
Provide social and emotional support
Streamline access to community-based social services to

address social needs
Community-based Organizations (CBOs) would be able to hire CHWs, care navigators, and peer support specialists if there is requisite supervision by the billing practitioner, similar to chronic care management services.
These enhancements could benefit rural health clinics (RHCs), Federally Qualified Health Clinics (FQHCs), and underserved and low-income populations.
Proposed changes to existing programs
Rural remote therapeutic management: CMS is proposing the inclusion of remote physiologic monitoring (RPM) and remote therapeutic monitoring (RTM) within the general care management CPT code, G0511. This would allow RHCs and FQHCs to deliver such services.
Additionally, they suggest including CHI and PIN services under the same code when provided through the same rural clinics.
While this is heading in the right direction, ThoroughCare believes that rural RPM and RTM would be best served if billed through new, separate codes.
Conversion factor rate proposal: Overall payment rates under the physician fee schedule are proposed to be reduced by 1.25% in CY 2024 compared to CY 2023. And, while CMS is recommending significant increases in payment for primary care and other types of direct patient care, they are suggesting a decrease to the conversion factor—the amount Medicare pays per relative value unit—to $32.75.
This would equal a 3.34% cut from the 2023 rate of $33.89.
Inclusion and payment for behavioral health caregivers
As it stands, the CMS Behavioral Health Strategy strives to support a person's emotional and mental well-being through behavioral health care. But this proposed rule contains vital changes to improve access to behavioral health through Medicare.
The proposal would allow marriage and family therapists and mental health counselors, including addiction counselors, to enroll in Medicare and bill for services for the first time.
The rule also proposes increased payment for crisis care, substance use disorder treatment, and psychotherapy.
Caregiver training services
CMS has proposed paying practitioners when they train and involve caregivers to support patients with certain diseases or illnesses (e.g., dementia). Potential caregivers include:
Nurse practitioners
Clinical nurse specialists
Certified nurse-midwives
Physician assistants
Clinical psychologists
Physical therapists
Occupational therapists
Speech-language pathologists
These caregivers would support individualized treatment plans or therapy plans of care.
Proposed changes to Medicare Shared Savings Program
Out of the 1,900-page proposal and its many changes, CMS expects that the following three changes could increase "participation in the Shared Savings Program by roughly 10% to 20%, which will provide additional opportunities to receive coordinated care from ACOs."
Digital quality measures – CQMs and eCQMs
CMS recommends establishing Medicare clinical quality measures (CQMs) for ACOs in the Medicare Shared Savings Program. This would be a new collection type under this alternative payment program.
Called Medicare CQMs, they would act as a temporary collection type to help ACOs build out the infrastructure, skills, knowledge, and expertise needed to report on all Merit-Based Incentive Payment System (MIPS) CQMs and electronic CQMs (eCQMs).
This policy proposal strives to allow ACOs to report digitally and not be penalized by serving other patients.
The goal is to reduce barriers to digital measurement that enable alignment between the Shared Savings Program and the upcoming Universal Foundation in 2025. Read more in the CMS CY 2024 Fact Sheet.
Beneficiary assignment methodology
CMS proposes additional refinements to its financial benchmarking methodology for ACOs.
This change would apply a symmetrical cap to risk score growth in an ACO's regional service area. It would also use the same CMS-Hierarchical Condition Categories (CMS-HCC) risk adjustment methodology to benchmark performance years.
The goal is to mitigate the impact of negative regional adjustments on the benchmark and to encourage ACOs to increase care for medically complex, high-cost beneficiaries.
Beneficiary assignment methodology
CMS suggests modifying the assignment methodology, adding a third step in assigning beneficiaries to ACOs. These modifications, which affect the definition of an assignable beneficiary, are to account for primary care services more accurately.
More specifically, this change would track beneficiaries who receive primary care from:
Nurse practitioners
Physician assistants
Clinical nurse specialists
Services will have occurred in the 12-month assignment window for patients who saw a primary care physician in the preceding 12 months.
This could increase access by assigning additional Medicare fee-for-service beneficiaries to ACOs. The step-wise beneficiary assignment methodology would also include a new step three, which would expand the window for assignment to 24 months.
60-day comment period: Let your voice be heard
CMS offers a 60-day public comment period on this proposed rule until September 11, 2023. Comments can be submitted referencing file code CMS-1784-P.
This article only details a few of the proposed changes to the 2024 Physician Fee Schedule.
You can explore the full proposal in depth through CMS's initial announcement, their Fee Schedule Fact Sheet, or the Medicare Shared Savings Program Fact Sheet.
ThoroughCare makes commenting easier
We've compiled a bulleted list of material proposals and a sample letter you can tailor to send your comments to CMS. If our more than 600 clients submitted their comments to CMS, it would send a powerful message.
Contact us to receive your CMS comment packet.
ThoroughCare provides a comprehensive care coordination platform to proactively manage care and track and report services. Our software is intuitive and designed to meet CMS's rules and requirements for an array of programs, including Chronic Care Management, Behavioral Health Integration, and Annual Wellness Visits.