Behavioral Health | Behavioral Health Integration
Behavioral Health in Senior Adults: Prevalence, Policy, Possibilities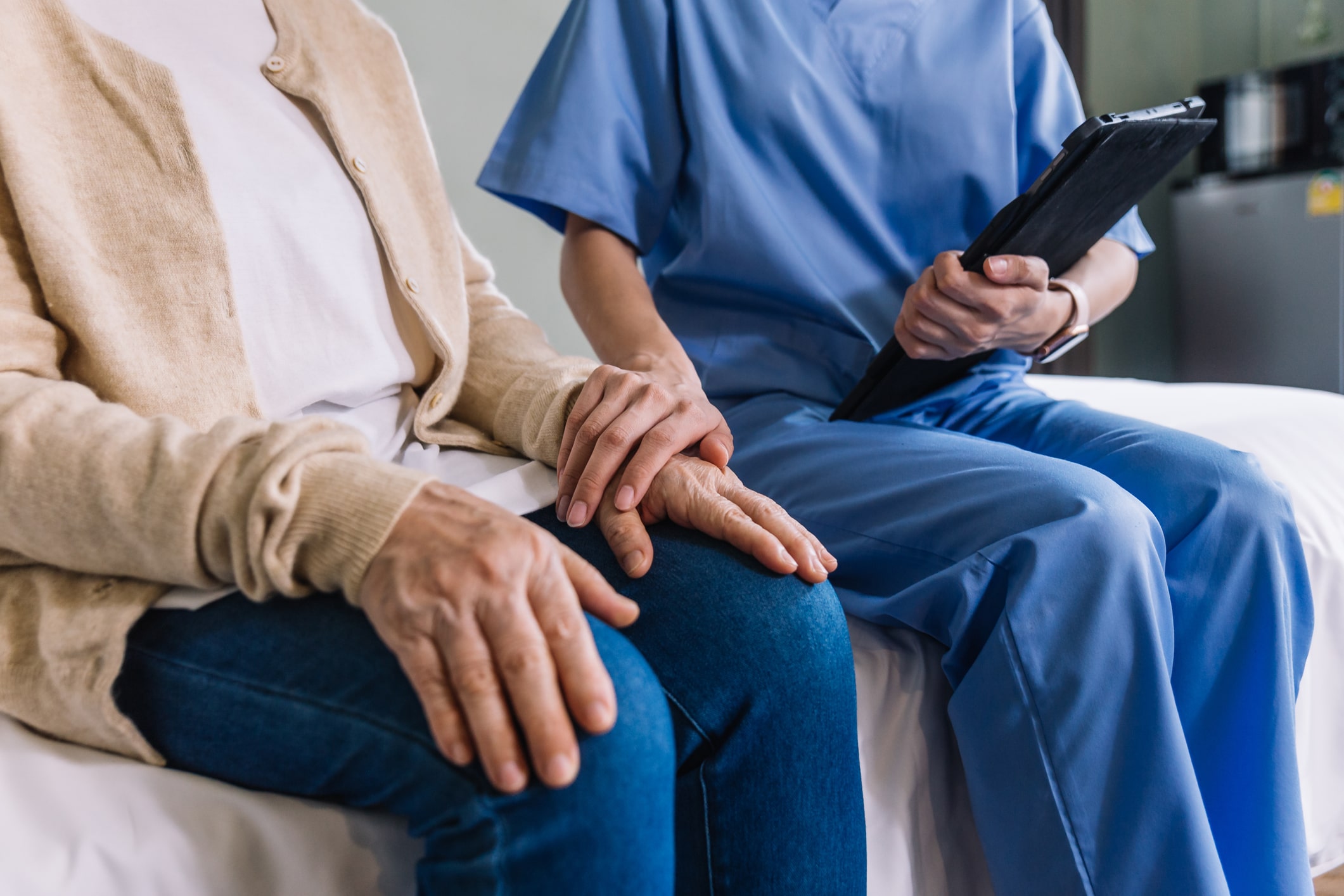 Subscribe
The combination of a burgeoning senior adult population and an increased prevalence of behavioral health conditions—encompassing mental health and substance use disorders—creates greater risks to elder health and wellness. It also produces an unsustainable burden on Medicare and provider organizations.
The U.S. will become a "super-aged" society
Between 2015 and 2050, the world's population of adults older than 60 will nearly double from 12% to 22%. The U.S. is expected to become a "super-aged society" where 20% of Americans will be 65 or older by 2025. And, by 2030, all baby boomers (people born 1946-1965) will be over 65.
Currently, it's estimated that 20% of adults aged 60 and over and 25% of Medicare beneficiaries live with a behavioral health condition.
And although senior adults experience changes to their physical and mental abilities over time, maintaining mental health and well-being while promptly addressing conditions is vital to experiencing a rich, healthy, and engaging life.
However, senior adults face unique needs and scenarios requiring a specialized approach to prevention and treatment. When providers and Medicare programs pay attention to behavioral health, many aging adults can avoid a spiraling and costly cascade of decline across physical, cognitive, and psychological health.
According to the Centers for Disease Control and Prevention (CDC), mental health problems in senior adults often go unrecognized, and issues like depression are not a normal part of growing older.
Behavioral health access is challenging for senior adults
Mental health greatly influences physical health. For example, according to the World Health Organization (WHO), older adults with heart disease experience higher rates of depression. Additionally, seniors may experience new stressors, including physical limitations, loss, grief, loneliness, or chronic pain that they've never dealt with before.
Yet, only 40-50% of Medicare beneficiaries receive treatment for conditions like depression, anxiety, schizophrenia, and bipolar disorder. Longstanding fragmentation between physical and mental healthcare, alongside uneven or limited access to services, exacerbates the lack of treatment.
According to the American Academy of Family Physicians (AAFP), about two-thirds of primary care physicians are unable to connect patients to outpatient mental health services. Because of this, PCPs serve as primary managers of psychiatric disorders in more than 30% of their patients while also being the sole source of depression treatment for two-thirds of their patients. Treatment access will continue to be challenging as long as the number of providers accepting Medicare continues to decline. In 2006, 74% of psychiatrists accepted Medicare, which fell to less than 55% in 2010.
And while the prevalence of mental conditions is similar for people living in rural and metropolitan areas, the lack of treatment access for Medicare beneficiaries living in rural communities is striking. As of 2022, more than 150 million people in the U.S. lived in Mental Health Professional Shortage Areas. Half of all rural counties had no practicing psychiatrists, psychologists, or social workers.
Adding to access challenges are cost and inadequate benefits. The National Council for Mental Well-being reports that 42% of the U.S. population named cost or poor insurance coverage as the main reason they didn't access behavioral health services.
Equally important to cost and access is the social stigma that can come from experiencing mental distress or inappropriate substance use. Despite the high prevalence of mental health disorders, few older adults receive treatment. Seniors are not only 40% less likely to seek or receive mental health treatment than younger individuals, but they are also less likely to seek services in a specialty care setting.
Behavioral conditions experienced by older adults
Uncovering, assessing, and addressing the unique behavioral health needs of older adults takes patience, time, and understanding the scope and scale of these conditions at this stage of life. The following conditions are most prevalent among the senior adult population.
Dementias
Currently, 50 million people worldwide are living with dementia, which is projected to increase to 82 million in 2030 and 152 million in 2050. In the U.S., it's the sixth leading cause of death in adults, with nearly six million living with Alzheimer's. Dementia is a syndrome that is typically chronic or progressive in nature, where memory, thinking, behavior, and the ability to perform everyday activities deteriorate. While seen primarily in older adults, it is not a regular aspect of aging.
Depression and anxiety
According to Mental Health America, nearly 14% of older adults have a diagnosable anxiety disorder and many more experience anxiety symptoms that affect their daily functioning. As the most common anxiety disorder among senior adults, generalized anxiety disorder entails chronic, exaggerated worry about everyday experiences that lasts longer than six months. While less common, senior adults also experience obsessive-compulsive disorders, panic attacks, and post-traumatic stress disorders.
Suicide
According to the National Council on Aging (NCOA), older adults comprise 18% of all suicides. What's particularly troubling is that older adults tend to plan suicide more carefully and are more likely to use more lethal methods. Also, seniors experience more long-term effects from attempted suicide. Suicide rates are exceptionally high among older men, with men ages 85 and older having the highest suicide rate compared to any other age group.
Substance use disorder (SUD)
Substance use disorders are less common in older adults compared to younger; however, increasing rates of SUD are reported in the senior population as well. Approximately 1.4% percent of older women and 2.2% of older men report using illicit drugs or off-label or illegal use of prescription medications like opioids or other pain relief medications.
Senior adult populations at higher risk
Specific senior adult populations are at higher risk for behavioral health conditions and need heightened awareness and increased assessment. These individuals experience increased stress, medical conditions, or comorbidities that make them particularly susceptible.
Considering the following subgroups of patients, as well as any social determinants of health that add to their stress or vulnerability, can support early diagnosis and prompt treatment:
Veterans
Isolated seniors or those who live alone
Caregivers of a spouse, adult child, or grandchild
Widows, widowers, and those who have lost adult children
Living with physical, sensory, or cognitive disabilities
Diagnosed with serious mental illness (SMI)
Individuals with complicated life scenarios like these may require temporary or ongoing assessment, follow-up, and specialty care to avoid worsening conditions or exacerbating existing physical ailments.
How CMS and Medicare policies are working to address gaps in behavioral healthcare
The Centers for Medicare & Medicaid Services (CMS) is working to address the increased need for behavioral healthcare for all ages, as well as improving access for older patients. CMS changes look to enhance care while attracting more providers to accept Medicare and leverage programs to help integrate behavioral health into primary care or value-based care with behavioral health services.
Lower cost sharing for outpatient mental health services
Since the 2008 Medicare Improvements for Patients and Providers Act eliminated higher cost sharing for mental health services versus general medical outpatient services, coinsurance for both mental health and general medical care is capped at 20%. This one change has influenced increases in outpatient mental health follow-ups after psychiatric hospitalization.
Striving for more timely access
Proposed in December 2022, The Improving Seniors' Timely Access to Care Act would modernize the prior authorization process, saving physicians and hospitals more than $15 billion over 10 years.
Expanding behavioral health services
CMS finalized a new rule to expand access to behavioral health services and integration for seniors and individuals with disabilities. It adds clinical psychologists and licensed clinical social workers to CMS' list of evaluated specialties, as well as requires most Medicare Advantage (M.A.) plans to include behavioral health services in care coordination programs. The rule includes provisions to streamline prior authorization requirements, rewarding Medicare Advantage and Medicare Part D plans that provide quality care for underserved populations and provide more access to affordable prescription drugs.
Launching a new behavioral health strategy
CMS released a Behavioral Health Strategy that emphasizes health equity and access to care through new high-quality payment models. The five primary goals in their strategy include improving equity and quality in behavioral health care, boosting access to substance use disorder programs, improving pain treatment and managed care, expanding access and quality to mental health services, and using data to guide services.
Improving coordinated care
CMS has prioritized coordinated behavioral health services with primary and specialty providers, investing $300 million into community-based services, including support, housing, and social groups.
These activities, coupled with new billing codes for Behavioral Health Integration, Annual Wellness Visits, and combining chronic disease management with behavioral health, offer new opportunities to identify and address the unique needs of senior adults.
How ThoroughCare Can Help
ThoroughCare's comprehensive care coordination software helps your practice implement, scale, and refine behavioral health integration. Our software solution automates administrative tasks, tracks billable instances, and reports patient data. This enables practices to maximize reimbursement opportunities and increase clinical efficiency while delivering seamless patient-centered care.
With ThoroughCare's solution, you can:
Streamline care plan development and review with accurate clinical content
Utilize clinically validated assessments to identify behavioral health conditions, including PHQ-9 (Depression), GAD-7 (Anxiety), CAGE (Alcohol), DAST-10 (Substance Abuse), and MDQ (Mood Disorders)
Proactively manage patient health through automatic scoring across substance dependency, behavioral health, and more
Analyze patient risk factors and generate clinical recommendations
Track and log behavioral health services for an audit-proof record of care