Chronic Care Management | RHCs / FQHCs | Annual Wellness Visit | Remote Patient Monitoring (RPM) | Principal Care Management | CPT codes | CMS Final Rule | Behavioral Health Integration | Chronic Pain Management (CPM)
2023 CMS Final Rule: What You Need to Know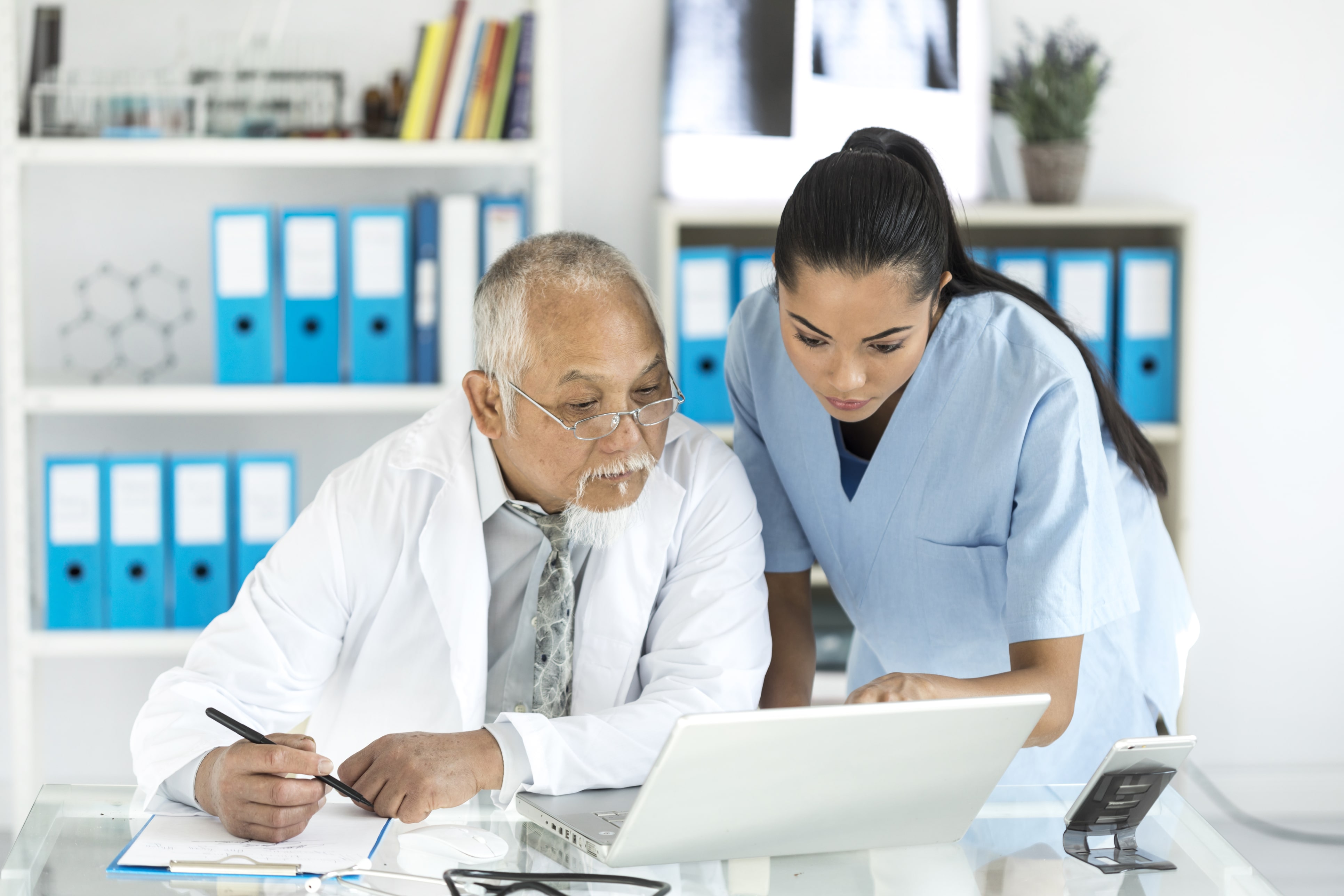 Subscribe
The Centers for Medicare & Medicaid Services (CMS) announced key reimbursement rates, additional CPT codes, two program expansions, and an entirely new care management program, effective January 1, 2023.
Overall, the CMS 2023 fee schedule maintains a lower conversion factor with a slight decrease of $0.73, which equates to an average reimbursement dip of 2.08%. The minor drop is attributed to a required budget neutrality adjustment which accounts for the 3% temporary and supplemental increase in 2022.
Programs such as Chronic Care Management (CCM), Principal Care Management (PCM), and Behavioral Health Integration (BHI) average about $1 less in reimbursements for 2023 with no significant program changes. Remote Patient Monitoring (RPM) and Remote Therapeutic Monitoring (RTM) garnered collective minor cuts, averaging less than $1 per CPT code.
Rules and requirements for CCM, PCM, RPM, Transitional Care Management (TCM), and Annual Wellness Visits (AWVs) predominantly stayed the same as they were in 2022. Three positive program changes were determined: RTM expansion, the program addition of Chronic Pain Management (CPM), and expansion within General Behavioral Health Integration (GBHI).
Three significant reimbursement increases were also ascertained for 2023: two rate increases within TCM and one rate increase within subsequent Annual Wellness Visits.
What does this mean for you, the provider?
ThoroughCare has helped clinics and physician practices nationwide as they have transitioned to value-based care. We make a point to stay informed of Medicare's policy changes and continuously tailor our software to simplify care management programs for you.
This article will review the critical changes from the 2,953-page CMS 2023 final rule. We will also cover how your practice can best leverage these programs to help increase revenue and improve care for your patients.
Changes for 2023:
Remote Therapeutic Monitoring (RTM) Additions
One-year old program, RTM, allows the monitoring and reporting of patient-reported, non-physiological data from patients. It addresses chronic and episodic conditions and encourages a consistent relationship between patient and provider. Consisting of multiple CPT codes, RTM is similar to RPM.
RTM CPT Codes:
98975: Initial set up and patient education of equipment

98976 and 98977: 16 days of readings every 30 days

98980: 20 minutes of time per calendar month

98981: Each additional 20 minutes per calendar month
2022 Limitations of RTM:
Restricted to musculoskeletal and respiratory conditions

Cannot be combined together with RPM

Direct supervision required
2023 RTM Rules and Changes:
Restricted to musculoskeletal and respiratory conditions

Cannot be done together with RPM

General supervision allowed

Cognitive Behavioral Therapy (CBT) added as an RTM component
Although still in its infancy, RTM is progressing and it is beneficial news to providers that general supervision or third-party supervision is now allowed, as well as the additional CBT component.
General Behavioral Health Integration (GBHI) Additions
GBHI, under the BHI umbrella of care, has an additional code for 2023, G0323, which allows clinical psychologists and clinical social workers to bill for reimbursement with some requirements:
Includes care management services for behavioral health conditions, at least 20 minutes of clinical psychologist or clinical social worker time, per calendar month
Required service elements include: initial assessment or follow-up monitoring, including the use of applicable validated rating scales; behavioral health care planning in relation to behavioral/psychiatric health problems, including revision for patients who are not progressing or whose status changes; facilitating and coordinating treatment such as psychotherapy, coordination with and/or referral to physicians and practitioners who are authorized by Medicare to prescribe medications and furnish Evaluation/Management (E/M) services, counseling and/or psychiatric consultation; and continuity of care with a designated member of the care team
Essentially, CMS has opened up GBHI for additional providers to treat more patients that perhaps could not have been seen by physicians due to time constraints. This equates to a far greater reach of patients and additional billing opportunities for your practice.
Additional Program Added for 2023: Chronic Pain Management (CPM)
CPM is a new program with a bundled payment that covers integrated, multimodal pain care for patients who experience persistent or recurrent pain lasting longer than three months. Patients can receive CPM in the same month as other programs, meaning they can be billed together to create additional provider revenue.
CPM Requirements:
Diagnosis

Assessment and monitoring

Administration of a validated pain rating scale or tool

Development, implementation, revision, and/or maintenance of a patient-centered care plan that includes strengths, goals, clinical needs, and desired outcomes

Overall treatment management

Facilitation and coordination of any necessary behavioral health treatment

Medication management

Pain and health literacy counseling

Any necessary chronic pain related crisis care

Ongoing communication and care coordination between relevant practitioners furnishing care
CPM Codes:
G3002: Requires an initial face-to-face visit for at least 30 minutes provided by a physician or other qualified health professional per calendar month (30 minutes must be met or exceeded)
G3003: Each additional 15 minutes of chronic pain management and treatment by a physician or other qualified health care professional per calendar month (listed separately and in addition to code G3002)
Current 2023 Limitations of CPM:
Direct supervision is required and third-party groups cannot be utilized

The first 30 minutes must be performed by the provider in-person
Although the current limitations exist, it is a first-year CMS program with infinite room to evolve. CPM can be billed with other programs and immeasurably opens the provider practice scope for patients with unrelieved, persistent conditions.
Rate Increases within AWVs and TCM
Both AWV and TCM programs include significant rate increases for 2023.
One billing code for subsequent Annual Wellness Visits increased in reimbursement value:
G0439 increased to an average of $130.13, which is an increase of over $13 (from $117 in 2022)
Two TCM billing codes also increased in reimbursement value:
99495 increased to an average of $205.36, which is an increase of over $28 (from $176.50 in 2022)
99496 increased to an average of $278.21, which is an increase of over $41 (from $236.77 in 2022)
2023 Changes for Rural Health Clinics (RHC) and Federally Qualified Health Centers (FQHC)
CMS did not make any major changes pertaining to RHC or FQHC. Billing code G0511 remains for general care management, including CCM and BHI.
There was a nominal increase of about $1 for G0511 but the inability to bill for RPM and RTM remains.
Nathan Baugh, Executive Director of the National Association of Rural Health Clinics, responded to the limitations imposed by CMS:
"We urge CMS to either redefine a RHC visit to include RPM and RTM services (as was done with mental health services provided via telehealth) or to create a separate G-code to allow RHC to bill for RPM and RTM services as was done with G0071 (Virtual Care Communication) and G0511 (General Care Management)."
The CMS changes for RHC and FQHC in 2023 are being forged in a positive direction but, as with most of the 2023 final rule, broadening the scope of practice, programs, and benefits is the desirable result.
Our Key Takeaways
At ThoroughCare, we believe CMS programs are ultimately forging beneficial patient-care programs in a positive direction. CCM, RPM, and AWV remain unchanged, unlike last year's RPM rate cut, meaning workflows and revenues remain consistent. AWVs and TCM experienced rate increases that demonstrate the commitment of CMS to these services. New care management programs, such as GBHI and the addition of CPM, expand treatment options for patients and revenue for providers. And as none of these CMS programs are more than 10 years old, they continue to grow and expand annually.
Beneficial to both provider and patient, new care management programs and designated increased billing rates are an encouraging and affirmative direction. Increased billing rates for TCM and the subsequent Annual Wellness Visit may help promote these services to providers who wish to address specific quality metrics, such as reducing hospital readmissions or improving Hierarchical Condition Category (HCC) documentation. Constructive changes are being enacted in incremental steps and our hope is that those gradual steps lead to even greater expansions in the coming years.
We look forward to:
RTM expansion to include all conditions

The ability for RTM to be billed with RPM in the same month

Eligibility of RHC and FQHC to be able to participate in RTM and RPM

CPM expansions, including removal of the face-to-face requirement for the first CPM visit, for providers to not have to spend those first 30 minutes themselves, for increased reimbursements to accurately account for provider time, and for direct supervision of CPM modified to general supervision
With that said, the overall takeaway from the 2023 final rule is positive. There are no major rate cuts, three substantive rate increases, and correlating data unequivocally indicates that these programs improve value-based care and do result in increased patient quality.
Provider Comments on the Final Rule
With the release of Medicare's physician fee schedule proposed rule, typically made available in mid-summer, the public is invited to submit comments on the policies outlined within the document. Input on and response to the final rule can be electronically submitted and CMS actively encourages your feedback.
Policy-makers at CMS are required to read all submitted comments, effectively ensuring your voice and the voice of your practice will be heard. We recommend utilizing and stating specific sections of the final rule in tandem with your correlating comments to best drive the strengths of your feedback.
Software for CMS Care Management Programs
Without the right resources and strategy, CMS wellness and preventive programs can be challenging and time-consuming to manage. Specific rules and regulations might get overlooked and workflows will lack efficiency. Care coordination software can be an effective solution to these potential problems.
ThoroughCare offers a software solution that streamlines CMS programs and guides your staff through processes, records billable time, and organizes and analyzes critical patient data. We offer extensive training opportunities and invaluable learning resources for our clients. Our tech support team is readily available and we integrate with several of the leading EHR providers.
Our software is designed by clinicians for clinicians. ThoroughCare's easily utilized software modules are expertly designed for the federal rules and regulations of CMS care management programs.
Watch a free software demonstration and learn exactly how our care coordination software can benefit your practice, your patients, and your bottom line.
Reimbursement rates are based on a national average and may vary depending on your location. Check the 2023 Physician Fee Schedule for the latest information.