Chronic Care Management | Patient Engagement
Improving Patient Engagement for Chronic Disease Management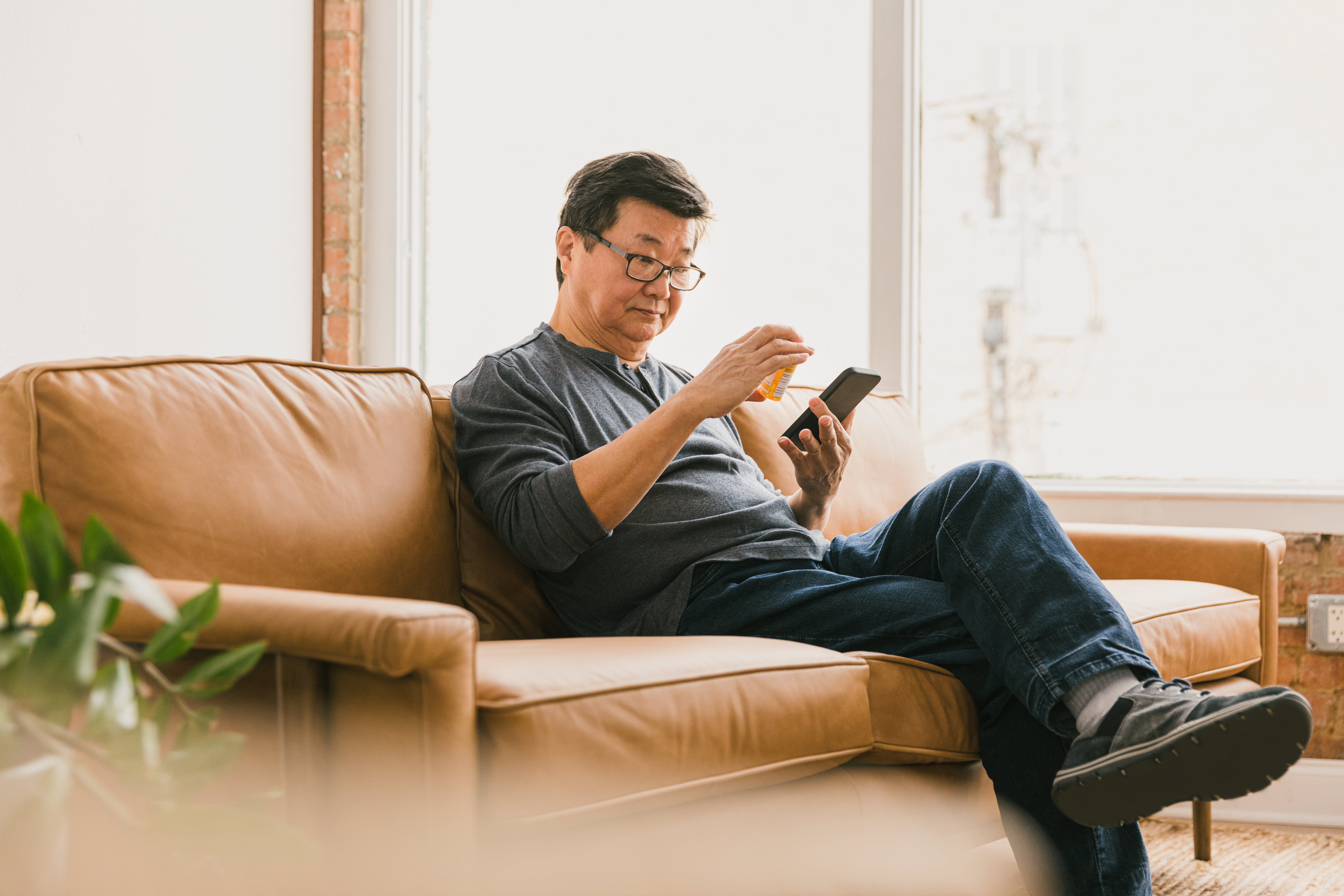 Subscribe
According to the National Academy of Medicine, consistent patient engagement can influence improved outcomes and reduce costs for chronic disease management. However, this participation "remains limited."
Reasons for this vary.
Geographic barriers, poor communication between care providers and constituents, and a lack of patient focus can all contribute to muted engagement. These factors can further complicate the treatment of chronic conditions, especially when two or more are involved.
Digital solutions have been developed to mitigate this challenge. Clinicians can use these tools to help improve patient outreach and nurture seamless communication. In some cases, technology can encourage patients to be more directly involved in their healthcare.
For instance, mobile and wireless devices used for remote vital tracking have been shown to improve patient engagement rates, according to a study published by the Journal of Diabetes Science and Technology. These tools are often used for Remote Patient Monitoring (RPM), a telehealth benefit supported by Medicare.
In this program, patients can engage their well-being daily by self-collecting relevant data, such as blood pressure or pulse. Providers can then leverage this data to help address an individual's specific chronic conditions, continuously.
At ThoroughCare, we've worked with clinics and physician practices across the US to improve care coordination and patient communication through intuitive software solutions. We've helped many practices establish and scale RPM programs.
In this article, we'll cover how active care management can help improve patient engagement rates for chronic disease management.
Care Management Programs for Chronic Conditions
Care management generally refers to activities that enhance coordinated health services.
Its broad goal is to personalize patient treatment and reduce hospital admissions through preventive measures. RPM and Chronic Care Management (CCM), another Medicare benefit, are examples of care management programs.
CCM and RPM can work together to support patient management beyond the practice office. Both programs require verbal enrollment and specific requirements in order to qualify as billable services. But in essence, both serve as formal mechanisms to regularly engage patients with regard to medication adherence, lifestyle interventions, and vital tracking.
For more information about CCM and RPM's rules and requirements, learn more about the billing practices for each program. These guidelines will lend you a further understanding of how each program works.
For the purposes of this article, we'll cover how these programs can function together to support patient engagement.
CCM for Increased Patient Engagement
According to the Journal of General Internal Medicine, patients reported several benefits of CCM participation. This includes improved access to patients' primary care teams and a strengthened continuity of care.
Many of the program's services easily facilitate these benefits. They naturally address them.
For instance, when your patient enrolls in a CCM program, they are agreeing to monthly interaction with your care team or a care manager. This increased level of engagement automatically expands access to clinical staff, which can improve the flow of information your patient receives.
This can go a long way toward offering greater transparency, which can boost patient satisfaction. CCM can also reduce the number of office visits a patient may need to make, saving them time and making their life easier.
For specific chronic conditions, such as complex diabetes, CCM can be an effective treatment when paired with telehealth and remote monitoring solutions, as we will cover below.
RPM for More Holistic Chronic Care
An RPM program can help engage patients by aligning their attention to their vital signs.
By emphasizing the daily collection of blood pressure or heart rate through a simple device, within seconds, you can focus your patient on their health, in near real-time. Sustained participation in RPM can then help create an ongoing awareness of one's well-being.
This awareness can help motivate patients to engage with preventive health services and make smarter lifestyle choices. Greater engagement can especially be of benefit to people living with chronic conditions, such as diabetes.
With remote monitoring, your practice can more easily manage chronic conditions by focusing on underlying health indicators, such as blood pressure or blood glucose. The program supports the continuous observation of these vital signs, which can help you track any changes in a condition's severity.
By isolating these vitals and capturing trends over time, your practice can gain greater insight as to how such indicators influence your patient's health. This can help you prescribe treatments or interventions to better manage the chronic condition in question.
For example, Pure Cardiology, a practice located in Charlotte, NC, saw 100% of RPM-enrolled patients lower their A1Cs in three months of participation. A study published by the practice also notes that "average systolic blood pressure had been reduced by 12 mmHg per patient" in the same amount of time.
Software for Chronic Disease Management
Data collection enables your practice to spot emergency health issues before they happen.
Specific software solutions can help you manage an RPM program and support your needs for data analytics. For instance, this kind of solution can make it possible to set target ranges for specific vital signs. If your patient's heart rate spins away from the desired range of safety, an alert can be sent to your staff, prompting intervention. This tool can help reduce hospital admissions and visits to the emergency room.
Learn more about the role of healthcare analytics in improving clinical efficiency. This technology can be implemented in many ways to strengthen care coordination and enhance preventive care.
Digital software solutions are available to help your practice embrace integrated care management for chronic diseases. At ThoroughCare, we've designed our integrated care coordination software for easy clinical use. It relies on an intuitive interface that allows you and your team to engage patients through multiple care management, telehealth, and wellness programs.
Last updated: 2/9/2023