Annual Wellness Visit | Advance Care Planning
What is Advance Care Planning?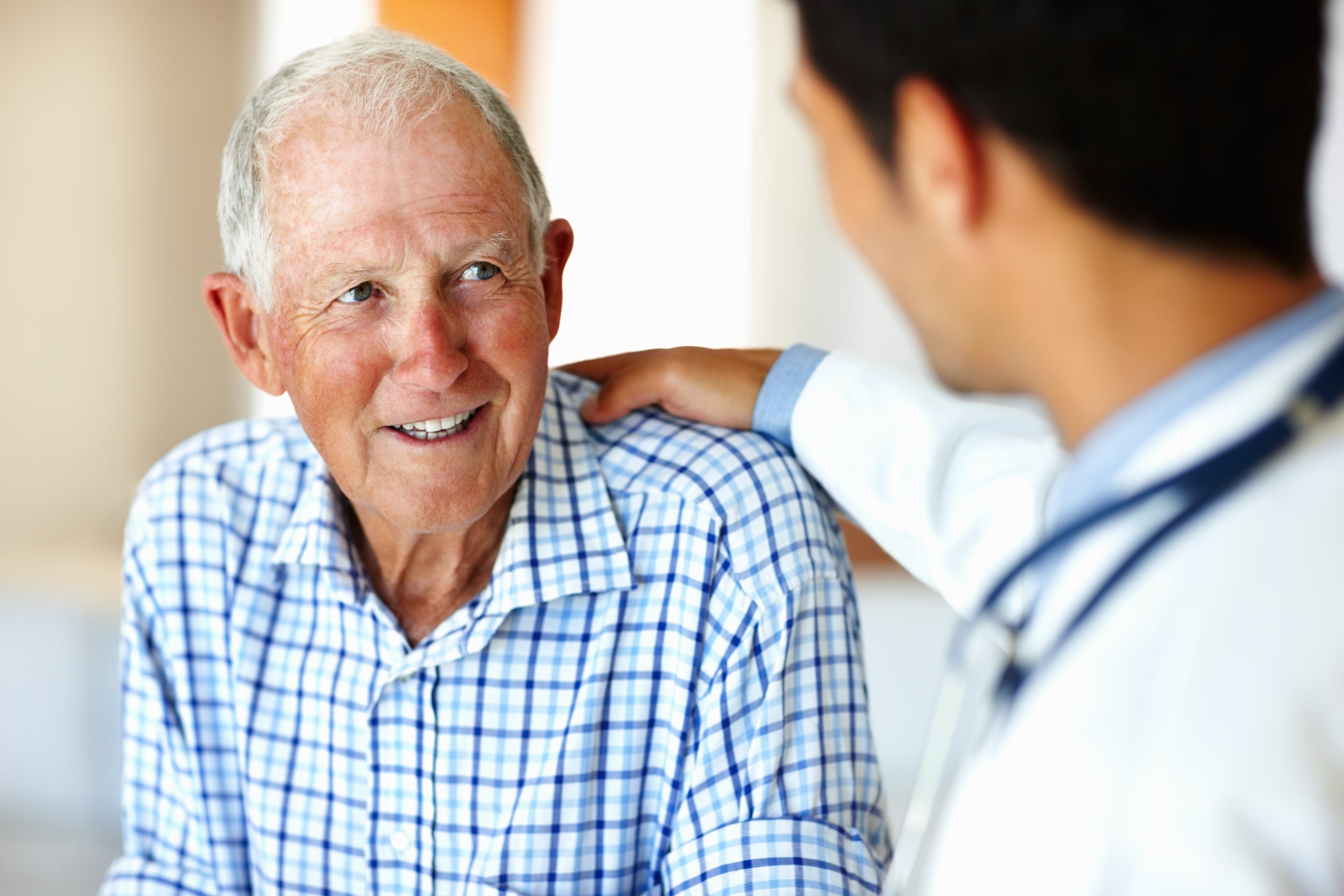 Subscribe
Advance Care Planning (ACP), or end-of-life planning, is a difficult task to undertake. It may involve uncomfortable conversations that are not always top of mind.
Preparation, however, can help alleviate uncertainty at a difficult time.
By working with your patient to create a plan, you can help their family navigate the challenging decisions they may have to make. Additionally, focusing on ACP can provide your patient with confidence that their healthcare wishes will be fulfilled.
But when is a good time to present this discussion?
With an Annual Wellness Visit (AWV), your patient receives an appropriate opportunity to review ACP. You can use this yearly assessment as a time to cover why advanced planning can be of great benefit.
At ThoroughCare, we've helped clinics and physician practices across the U.S. enable greater coordination of care through intuitive software. Many of these providers have used our solution to streamline AWVs and use them to effectively engage their patients.
In this article, we'll review what ACP involves and how it can be included with an AWV. We'll also cover the CPT billing codes and reimbursement rates for advanced planning consultation.
What Does Advance Care Planning Involve?
Approximately 70% of Americans lack some sort of advance care directive, according to the Centers for Disease Control and Prevention. Many people are without a plan for the needs they may have at the end of their lives.
Reasons for this vary. Recent studies published by the Journal of Nursing Scholarship and the Journal of Clinical Nursing indicate a few barriers, including a lack of comfort regarding the topic and limited time to have a thorough discussion about ACP.
Understanding what ACP actually entails can help alleviate the anxiety surrounding it. Knowing the details can lend go-to talking points for your conversations with patients.
Explaining and thoroughly discussing what advance care directives are stands as the core component of ACP. Also known as a living will, this legal document can specify the patient's care preferences in the event they are incapacitated.
Such predilections can include different end-of-life decisions, such as performing CPR on a stopped heart, dialysis, tube feeding, mechanical ventilation, or organ and tissue donation.
Advance directives must be set in writing. Different states have different regulations regarding their creation. Some states require the completion of standard forms or require a witness or notary to be present when a patient signs such a document.
Legal assistance can be of benefit, as well. Though it isn't always necessary. Before providing ACP consultation to your patients, double-check and ensure that you understand your state's laws regarding advance directives.
To provide and bill for ACP services through Medicare, it is not required to complete or attempt to establish this document during consultation. All that is necessary is explaining and discussing this resource and ensuring the patient understands their options.
Besides having a conversation about advance directives, ACP billing and reimbursement are determined by a few other requirements, as we'll cover below.
CPT Billing Codes for Advance Care Planning
In addition to reviewing advance care directives, ACP must include a few other aspects. These requirements are determined by the service's two associated billing codes. These both are:
CPT Code 99497
To accurately bill for code 99497, services must:
Allow for 30 minutes of a face-to-face consultation with the patient, their family member(s), and/or a surrogate (with a minimum of 16 minutes of service time documented)
Be provided by a physician or other qualified healthcare professional
Include an explanation and review of advance care directives and options for completing them
Documentation to account for at least 16 minutes of service time should record that the ACP conversation was voluntary on behalf of the patient, encapsulate what was talked about, record who was present for the conversation, and note the length of time for the consultation.
Again, it is not required to complete an advance care directive during ACP. Completion is only required if you've noted in your documentation that you've performed this task.
CPT Code 99498
This is simply an add-on billing code to allow for an additional 30 minutes of ACP services. Requirements for billing this code include:
Listing this billing claim separately in addition to the code for the primary consultation
That a minimum of 16 minutes past the first 30 minutes is documented using the same documentation requirements noted above.
Reimbursement rates for ACP vary depending on the provider's location. Please search the Physician Fee Schedule from the Centers for Medicare & Medicaid Services (CMS) for the latest information.
Including Advance Care Planning with an Annual Wellness Visit
An Annual Wellness Visit (AWV) can serve as an appropriate time to introduce ACP to your patients. This yearly assessment can provide a review of medical history, routine measurements, and the identification of relevant preventive services.
ACP can be one of these offerings.
For patients covered by Medicare Part B, an AWV is entirely free. When ACP is provided on the same day as an AWV, patients are also eligible to receive this consultation without the need for a deductible or coinsurance. Noting this benefit to the patient can help make the service more appealing.
Additionally, your practice can include an initial ACP discussion as part of the overall AWV process. For instance, it could be helpful, at some point in the assessment, to ask the patient if they have an advance care directive or power of attorney.
Asking this question can spark the conversation and allow you to gauge the patient's ACP needs.
Software Can Help Simplify Advance Care Planning
Approaching your patient about ACP can be a difficult task. But it's an important matter, as it can greatly improve end-of-life care for an individual and their family.
With an AWV, your practice can more seamlessly address its patients about ACP and provide consultation. An AWV program can also help you improve overall patient engagement and maximize clinical efficiency.
How can you streamline your workflow to seamlessly offer and bill for ACP?
Digital software solutions are available to help your practice embrace integrated, coordinated care and capture reimbursement. At ThoroughCare, we've designed our care coordination software for easy clinical use with an intuitive interface that allows you and your team to engage patients through multiple care management programs. Learn more about care coordination software and how medical providers can use it to support a broad continuum of care.
Last updated: 1/31/2023