Who Does ThoroughCare Support? 3 Provider Groups That Use Our Care Coordination Software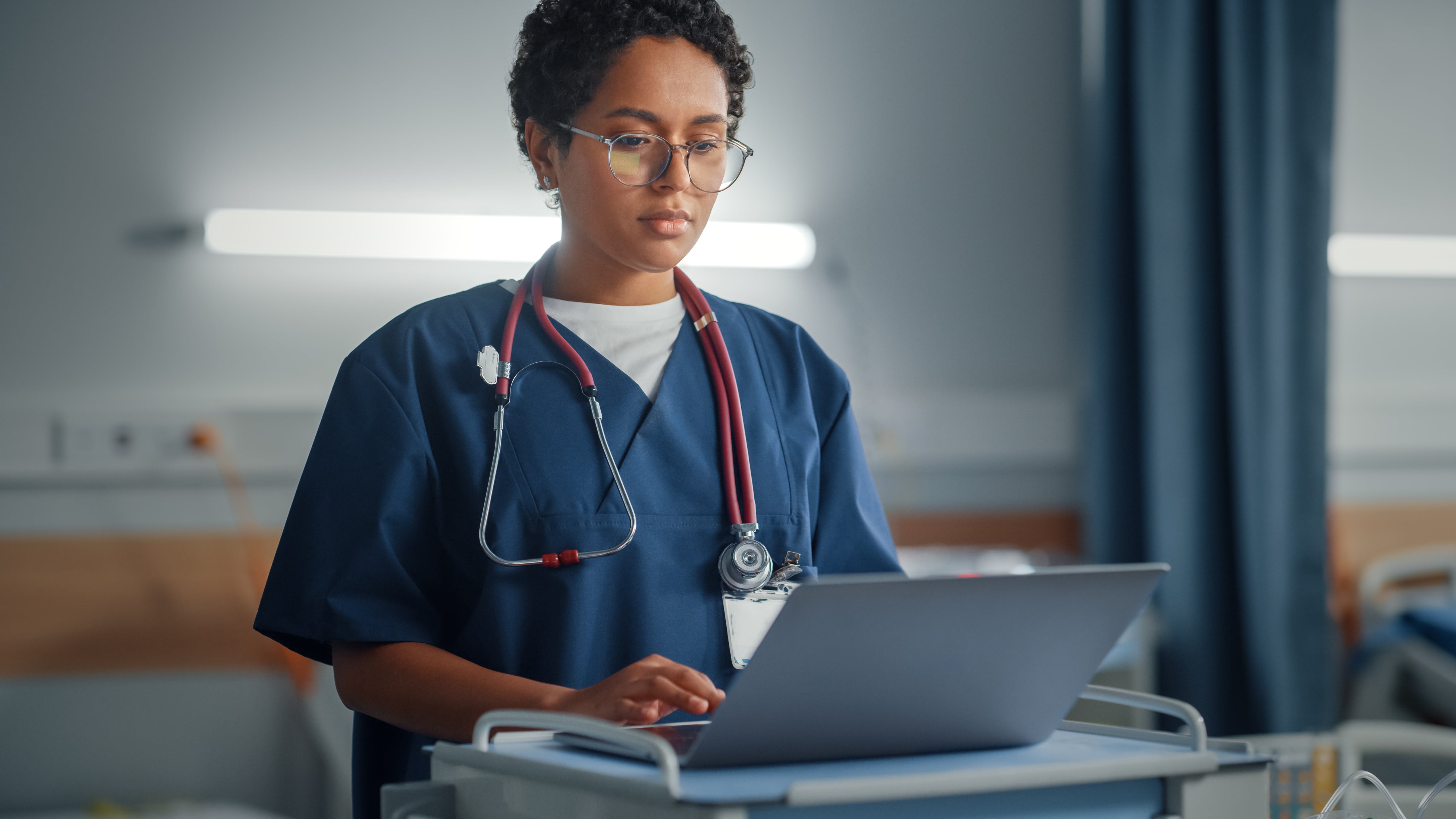 Subscribe
Care coordination software solutions can support integrated health services and help streamline clinical operations. It can help simplify patient engagement and help manage wellness programs. It can aid a provider in their transition to value-based care.
But how do you judge whether ThoroughCare is the best care coordination platform for your practice? If you're considering multiple options, you might be trying to narrow your selection to a final decision.
If so, what is it that you're considering? The cost? The functionality of the software?
Or, maybe you're more interested in the types of clients we most often work with? Like, what challenges do we help these providers solve? This context can help you further understand our software solution, ensuring it's the right fit for your organization.
We've assisted nearly 600 clinics and physician practices across the United States as they transition to value-based care through integrated care coordination. We've helped these groups establish care management programs, maximize Medicare reimbursements, and utilize healthcare analytics to streamline their operations.
We want to be clear about who we support and how we help varying types of practices.
That way, you can make an informed decision on how best to pursue your software needs. This ensures you find what you're looking for with minimal misunderstanding or misdirection.
In this article, we'll cover what provider groups we most often work with, and the challenges we help them address. With this information, you'll be able to compare our solution to the needs you have. If you recognize your organization or challenge in the information below, ThoroughCare could be the right fit for you.
Who Does ThoroughCare Help?
Three core provider groups utilize our comprehensive care coordination software.
Below, we'll review who each group is, and explain how ThoroughCare can help them address some of the specific challenges they face when implementing value-based care.
Physician Groups
In our experience, we've found that private physician practices, such as primary care providers, rural health clinics (RHCs), or federally qualified health centers (FQHCs) with smaller patient populations, like to use ThoroughCare. Our care coordination software has helped them engage patients and maximize reimbursement opportunities.
Within value-based care, physician groups can find it difficult to manage their revenue expectations.
The traditional fee-for-service model made sure that physicians were reimbursed according to the treatments they provided. Now, alternative payment models that promote value-based care incentivize improved health outcomes and clinical efficiency. When a value-based care reimbursement model is used, payment is not given just in exchange for a service.
To meet this challenge and ongoing change, physician practices commonly use our care coordination software to facilitate care management programs, such as Chronic Care Management (CCM) or Remote Patient Monitoring (RPM).
These, and other programs, can boost patient engagement by enabling telehealth opportunities and by expanding access to care teams. They can also help establish new streams of revenue. Medicare will reimburse your practice for these programs.
For instance, a physician group managing 250 patients in a CCM program can generate approximately $15,500 per month in reimbursement. Annually, this could net your organization $146,000. Reimbursement depends on meeting complex rules and regulations, though.
Physician practices use ThoroughCare's care coordination software to meet these requirements. They can rely on workflows and templates that account for and simplify Medicare's complicated policy. Documentation within our software can also help protect your practice against a potential audit.
Lastly, our solution helps physician groups track billable time, efficiently. Our software automatically records the time your care team spends with patients. This can streamline your end-of-month billing process and support your practice's administrative needs.
At-Risk Provider Organizations
At-risk groups, such as accountable care organizations (ACOs) and large hospital systems, are highly conscious of the quality performance metrics that help define value-based care. These measures can include improved patient engagement, hospital readmission reductions, and increased efficiency to promote savings.
Under value-based care, reimbursement is now tied to success with such metrics.
So, care services provided by at-risk organizations aim to address these targets. Otherwise, missing the mark on certain performance measures could negatively impact their bottom line.
To help address certain metrics, organizations have used ThoroughCare to streamline patient care transitions. Care management programs, such as Transitional Care Management (TCM), allow providers to engage patients at a critical time in the continuum of care.
The program standardizes clinical check-ins throughout a 30-day period following a hospital discharge. These points of contact can be used to manage medications, adjust self-care instructions, or coordinate outside or community services for the patient.
TCM can help at-risk provider groups, like ACOs, reduce hospital readmission rates. According to the American Journal of Medical Quality, patients decreased their odds of hospital readmission by nearly 87% when they participated in TCM. The program helps address measurements of patient engagement and clinical efficiency, as well as helps improve outcomes.
Additionally, at-risk organizations can use ThoroughCare's health analytics platform to track and report patient and clinical data. A 2019 survey of healthcare leaders by Definitive Healthcare found that collecting and reporting data is a significant barrier to value-based care delivery.
With our analytics platform, provider groups are able to interpret patient data in real-time to inform intelligent decision-making. They can also use data to create snapshots of their patient's health, and use reporting tools to present insights to help address value-based care performance metrics.
Lastly, analytics can be used to help close clinical efficiency gaps. Data can help you gain insight into the pain points that stress your organization's workflow. Monitoring these trends can aid your practice by identifying ways to reduce costs, and create value.
Home Health Agencies
Home health companies and distributorships also utilize ThoroughCare to expand patient engagement opportunities.
In some instances, these users are hired by physician practices or at-risk organizations to help manage programs such as CCM or RPM, on their behalf. Or, they're engaged to support more general home health initiatives, such as coordinated care services.
RPM is ThoroughCare's most popular use case for at-home medicine.
This monitoring program allows primary care providers or organizations to collect patient vitals outside of an appointment or hospital stay. When enrolled, patients are paired with digital devices that feed their data wirelessly to software. From a computer, a care manager or provider can interpret this information to spot abnormalities. Daily RPM participation by patients can provide a more holistic picture of one's health.
With ThoroughCare, home health agencies can combine digital infrastructure for RPM with a data analytics platform that's highly customizable. ThoroughCare can assist with collecting patient data as it is produced, and it can help you analyze it to gain insight.
In this combination, you can utilize a comprehensive approach to managing patient populations outside of a clinical setting. This can create inherent value for the patients you serve, or for the organization that you're hired to assist. Especially if this group is subject to value-based care payment models.
Aside from RPM, though, home health agencies can use ThoroughCare's care coordination software to manage or leverage numerous care management programs, such as CCM, TCM, Behavioral Health Integration (BHI), or Annual Wellness Visits (AWV). You can use our software to enable seamless patient engagement, from home. We also offer a mobile patient app to support expanded care team access and provide direct communication with staff.
Is ThoroughCare Right For You?
Digital care coordination tools can help various types of provider groups maximize reimbursement opportunities, increase clinical efficiency, and address value-based care metrics.
Those we support at ThoroughCare have utilized our software solution to integrate care management programs with data analytics and IT infrastructure for in-patient and home health engagement.
We're a comprehensive, intuitive platform that can support a range of needs. We can scale to address the challenges you face. See for yourself. Watch multiple software demonstrations that present the various ways provider groups can utilize ThoroughCare.
Then, book a Discovery Call to discuss your needs with a ThoroughCare representative.