Behavioral Health Integration (BHI): CPT Codes, Billing, and Reimbursements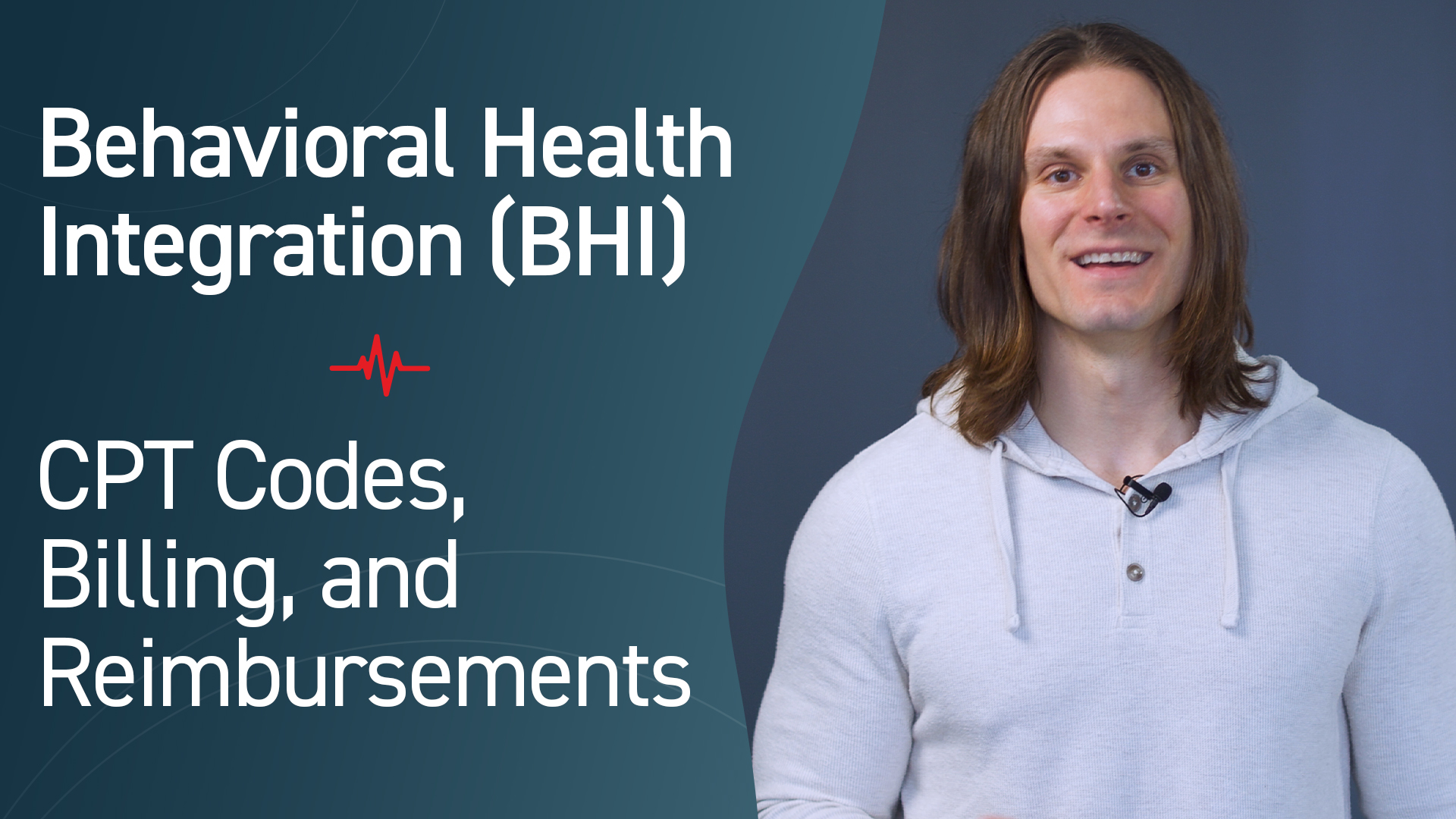 Subscribe
We dive into the 2022 CPT codes, billing requirements, and reimbursements for Behavioral Health Integration (BHI), so you can properly bill for this program and maximize your revenue.
After watching, you'll have a better understanding of the rules, regulations, and core elements of a behavioral health program, as well as the two CPT codes for BHI: 99484 for physician practices and G0511 for rural health clinics (RHCs) and federally qualified health centers (FQHCs).
Finally, you'll learn how you can concurrently bill your BHI program with Chronic Care Management (CCM) for the same patient in the same month to further your transition to value-based care and fee-for-value services.
Want more information on BHI programs?
Read about the 2022 CPT codes for BHI or learn how to integrate BHI and CCM for patient treatment.