Remote Patient Monitoring (RPM)
Remote Patient Monitoring (RPM): CPT Codes, Billing, Reimbursements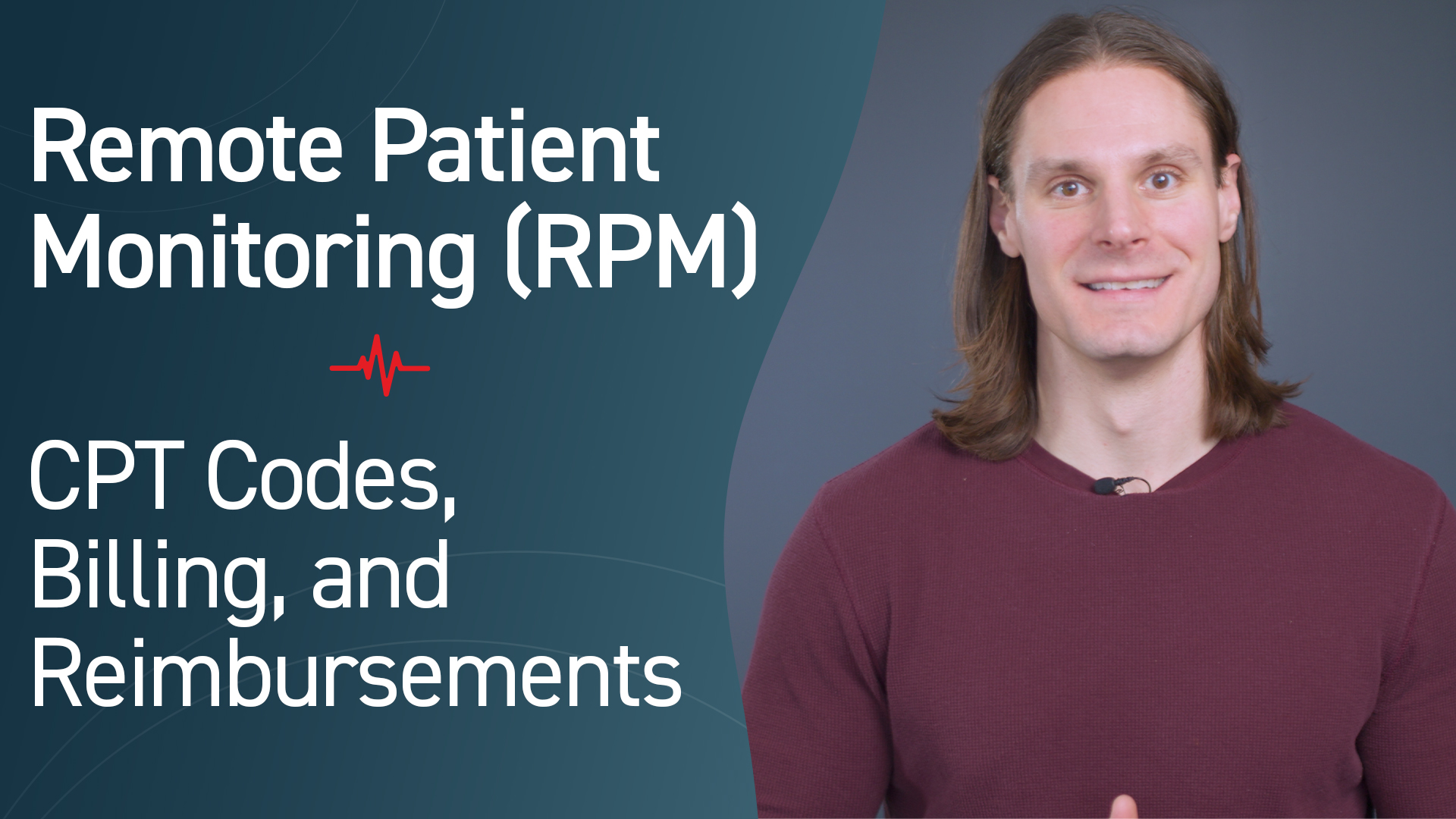 Subscribe
In this video, we discuss everything you need to know about the 2022 CPT codes, billing requirements, and reimbursements for Remote Patient Monitoring (RPM), so you can properly bill for this program and maximize your revenue.
We also discuss remote monitoring devices and dive into the rules and requirements for device-based and time-based RPM CPT codes, including codes 99453, 99454, 99457, and 99458.
Lastly, we discuss RPM for rural health clinics (RHCs) and federally qualified health centers (FQHCs) with CPT code G0511.
Want more information on RPM?
Read about the 2022 CPT codes for RPM, learn more about Medicare's requirements for RPM, or explore how care coordination software can help you manage RPM.