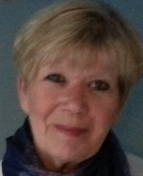 COVID-19: Answering CCM Patients' Questions
During this difficult time, those calling Chronic Care Management (CCM) patients are frequently being asked questions about the current coronavirus outbreak – what are the symptoms? Can I go to the store? Should I be tested? etc. Because COVID-19 is caused by a new virus, what we need to know changes daily as knowledge increases about the virus's effects.
The virus at the center of the outbreak is called SARS-CoV-2. This virus appears to have been spread from animals to humans in a live animal market in China. The virus causes a respiratory disease that is called coronavirus 2019, or COVID-19. A coronavirus is a type of virus that appears to be surrounded by a crown when viewed under a microscope, hence the name 'corona'. Eventually, the COVID-19 was spread from person to person. This coronavirus is more 'dangerous' because it enters the lower respiratory tract, unlike the usual coronaviruses that stay in the upper respiratory tract and cause colds or mild respiratory 'flus'. In the lower respiratory tract, the virus can trigger a reaction that results in occlusion of the exchange of oxygen that normally occurs.
Elderly patients and individuals with chronic health conditions are considered high risk for a more complicated disease course. According to Johns Hopkins, age 60 and older is considered 'elderly'. Other sources define 'elderly' as age 65 and older. Because CCM patients are usually age 65 or older, and have at least 2 chronic conditions, they are usually considered high risk. Chronic health conditions include, but are not limited to, heart disease, chronic kidney disease, lung disease (such as asthma or COPD), diabetes and a compromised immune system. If the patient has a different chronic condition, they can check with their doctor to see if they are considered high risk.
At this time, the following is what is known about COVID-19:
Major symptoms are:
Fever
Cough
Shortness of breath
These usually occur 2 – 14 days after exposure. It has not been proven, but a person may be contagious up to 2 days before they have the symptoms. Additionally, the CDC is now testing as to whether the virus can be spread by a person who has COVID-19 but has no symptoms.
Testing
Once symptoms appear, the person is advised to call or use telehealth connections with their provider's office to request a test for the virus. No tests will be given without a provider's order! Many areas now have drive-through testing. Local government offices will be able to advise the person where testing is performed. The test consists of a simple nasal and throat swab. Results may be available within 24 hours, depending upon your location.
Once a positive test result is received, the person should be quarantined for 14 days. If they are in a home with other family members, they should stay in a separate room and, if possible, use a separate bathroom. If they must be in contact with others in the home, a mask should be worn and a barrier of 6 feet should be kept between the person with the virus and non-infected household members. Limit contact as much as possible.
Worsening Symptoms
If emergency warning signs for COVID-19 develop, immediate medical attention is needed. According to the CDC, some signs include:
Increased difficulty breathing or shortness of breath
Persistent pain or chest pressure
New confusion or the inability to arouse
Bluish lips or face
Have the person call the provider to learn other signs that may occur based on their medical history, indicating a worsening condition.
Elderly Patients and/or Patients with Chronic Conditions Without Symptoms
There has been a barrage of information from the media regarding how to keep from contracting the COVID-19, or at least lowering the risk of getting this virus. Because no vaccine is yet developed and no treatment is yet available, prevention is the key.
The virus is spread through droplets from the coughing or sneezing of an infected person. Currently, studies are underway to determine if the virus can be spread by a person who has the virus, but has no symptoms. To decrease the chance of getting the virus, the following actions are recommended:
Avoid large crowds – recent CDC guidelines state 50 people or more, however, many sources are now saying a group of 10 or more people should be avoided.
Wash hands frequently and especially after being outside the home, blowing the nose or coughing/sneezing. Use soap and warm water and wash for 20 seconds. Saying the ABCs or singing Happy Birthday twice is about 20 seconds.
If soap and water is not available, use hand sanitizer that contains at least 60% alcohol.
Don't touch your face, especially with unwashed hands. Anything on your hands can be transmitted to the respiratory tract by touching the face.
Maintain social distancing – keep 6 feet between you and the general public you encounter. When a person sneezes, studies have shown the droplets can travel about 3 feet. The SARS-CoV-2 travels in respiratory droplets, so a 6 foot distance is considered a good safety net.
Masks should not be worn unless the person is sick. The masks needed (N 95 respirators) to be effective, are very difficult to obtain and should be left for medical personnel on the front lines. An ordinary facemask will not be effective in stopping the virus, but can help to contain droplets if a 'sick' person coughs or sneezes.
Clean and disinfect frequently used/touched surfaces every day.
Take measures to keep your immunity high:
Get plenty of sleep: Sleep is the most important activity to assist the immune system. The amount of sleep needed decreases as we age. Someone in their 90s may only need 4 – 5 hours per night.
Eat a healthy diet: Eat as many vegetables and fruits as are available and less foods with added sugars. Stock up on frozen vegetables and soups, but choose low sodium canned goods.
Exercise: If the weather permits, go out and walk early in the morning, before neighbors are out! If the weather is inclement, walking laps around the house also works. Perform exercises prescribed by the provider – modified sit-ups, chair yoga, etc.
Take measures to decrease stress: Prayer, meditation, yoga or any other activity that promotes relaxation will help to keep stress levels lower. Try to limit the amount of information received about the current viral situation to one or two trusted sources. The CDC and the state Department of Health websites will provide the latest accurate updates.
Consider supplements to boost the immune system If not already taking them, vitamin C and D supplements, zinc tablets and multivitamins all have some proven action in bolstering immunity. Advise patients NOT to use any supplements touted as "proven" to combat this virus. As of this time, nothing has been effective in destroying the SARS-CoV-2 or preventing infection from it. Always have the patient check with their provider before starting any new supplement.
Additional measures
Have plenty of prescribed medications on hand: Most pharmacies are allowing early refills on prescription meds to ensure patients have enough for extended periods of time. If necessary, call the provider and request extra refills on medications needed everyday.
Stock up on supplies: Many stores are opening an hour early for 'senior' shopping only. The patient should call their local stores to see if and when this service is available. Buy essentials, including over-the-counter preparations for coughs and colds, fevers, etc. When buying food, choose healthy staples – low sodium soups, frozen vegetables and meats that can be frozen.
The current situation is changing rapidly as new data is studied. CCM patients should be advised to err on the side of caution, but know the basic principles of social distancing and how easily the virus is spread. Because there are now questions regarding whether asymptomatic persons can spread the virus, encourage CCM patients to stay at home as much as possible.
About Patti Russ, CNP
Since September of 2016, I have had the role of ThoroughCare's Clinical Director. Having worked in a variety of clinical settings for several (uncounted) years, I've been able to use the practical experience gained and my education as an Adult Nurse Practitioner to write the medical content for our software. I am also engaging patients on a monthly basis for the CCM Program, which helps the company recognize and act upon changes needed in a timely manner. Living in Cleveland for 50+ years with my husband of 42 years, and attending THE Ohio State University has been a trial when working with the Philadelphia and Pittsburgh staff, but it builds character....