Transitional Care Management: Reimbursement ROI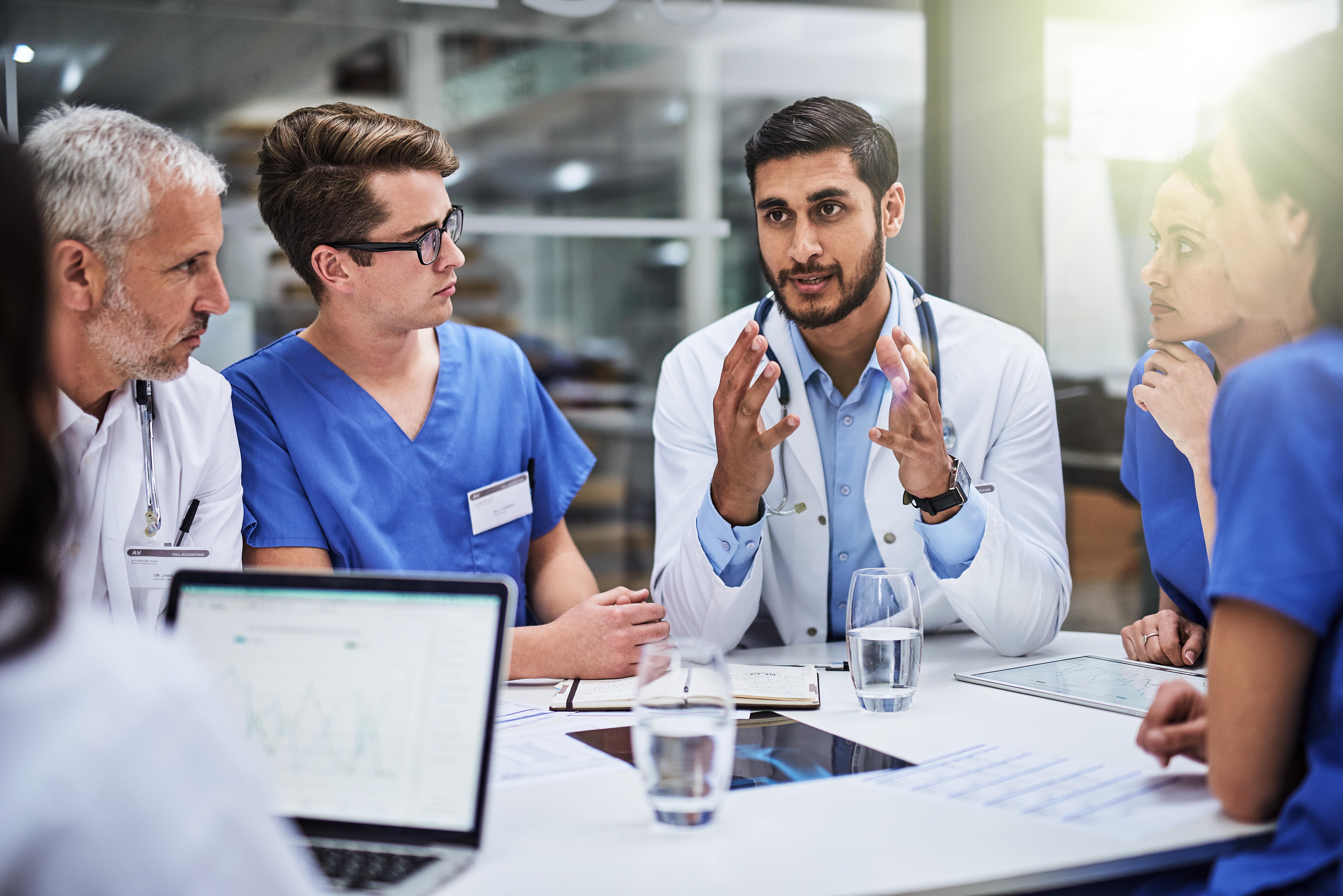 Subscribe
Reimbursement rates for Transitional Care Management (TCM) are tied to the program's Current Procedural Terminology (CPT) codes. These codes help categorize and specify billing rules and requirements for the procedures, treatments, and care services related to TCM.
As a provider, you may have an interest in starting a TCM program. The service can provide valuable aid to your patients in the first 30 days after they've been discharged from a hospital.
Transitional care also has the potential to help your practice implement value-based care. The service can help address certain performance metrics, such as patient engagement and reductions in hospital readmissions. These indicators can ultimately influence revenue expectations under various value-based care payment models.
Understanding TCM's billing codes can help your organization further assess whether this program is a good investment of resources. Transitional care, like other care management programs, can generate revenue for practices.
That said, without an example to look at or working knowledge of reimbursement rates, it might be hard to understand the potential benefits of a transitional care program for your practice. Knowing the CPT codes for TCM can help your practice project revenue and optimize your care team's capacity.
At ThoroughCare, we've worked with clinics and physician practices across the US to help them streamline and capture Medicare reimbursements. Our care coordination software assists with TCM's rules and regulations, and it tracks all activities related to providing the program, making it easier to bill for.
In this article or the video just below, we'll cover reimbursement rates for moderate and complex TCM. We'll also review how the program can deliver a return on investment (ROI) for providers and patients.
Billing TCM: An ROI Example of Revenue Generation
Let's look at the revenue potential of a transitional care program. With the ROI example below, we're looking at a single practice that's billing for moderate-complexity TCM.
Please note: Reimbursement rates vary for moderate and high-complexity services. Each offering requires different levels of provider involvement and medical decision-making. Make sure you understand the program's rules and requirements before implementing it.
Using CPT Code 99495 for TCM
Moderate-complexity TCM is accounted for by CPT code 99495. The national average reimbursement rate for billing this is $205.36 per month.
To determine if transitional care service is moderate or highly complex, the provider must determine what level of medical decision-making is needed to establish a diagnosis or select a care management option. This complexity can be determined using the following criteria:
How many possible diagnoses and/or the amount of care management options need to be considered
The breadth and/or complexity of medical records, diagnostic tests, and/or other information that needs to be acquired and analyzed
The risk of significant complications, morbidity, and/or mortality as well as comorbidities associated with the patient's presenting problem(s), the diagnostic procedure(s), and/or the possible management options
Assuming you've helped 10 patients complete TCM in a month, you could expect to generate about $2,053.60 in reimbursement. Annually, this could net your practice an additional $24,643.
This figure does not account for staff wages, such as a care manager, who will likely administer the program and engage patients. That said, higher enrollment in the program will generate additional revenue.
Also, it's possible that you're already performing some of the activities related to TCM, as your patients are discharged from the hospital. By formally implementing and billing for the program, you can capture reimbursement for services that you may usually provide, anyway.
Using CPT Code 99496 for TCM
High-complexity TCM is tracked with CPT billing code 99496. The national average reimbursement rate for this is $278.21 per month.
Like the example for moderate-complexity shown above, if your practice helped 10 patients complete the program, highly complex TCM services could generate about $2,782.10 in revenue per month. Annually, you could generate an additional $33,385.20 for your organization.
Again, this example does not account for a care manager's salary. But, higher enrollment in the program will generate additional revenue.
TCM Benefits for Patients and Providers: Further ROI
While the phrase return on investment (ROI) holds a financial connotation, a "return" isn't entirely dependent on monetary value. General benefits are equally important, especially with regard to patient health and outcomes.
Patients benefit from TCM for its attention to their well-being at a critical juncture, such as leaving the hospital after a complication. According to the American Journal of Medical Quality, patients decreased their odds of hospital readmission by nearly 87% when they participated in the program.
That figure is nothing to shrug at. If anything, it speaks to the intrinsic value of the program, as an instrument to improve post-acute patient care. This can go a long way toward improving health outcomes and cutting clinical costs.
The focus of TCM can help speak to the performance indicators underlying value-based care, as well. Your patients could report higher levels of satisfaction, for instance. Or, a reduction in readmissions could help your practice meet the objective of the Hospital Readmissions Reduction Program (HRRP).
This value-based care payment program can negatively impact your organization's revenue if readmission rates are not improved. By implementing a transitional care program, you can proactively work to better this metric, which could give your organization a long-term advantage with payers.
Implement TCM to Embrace Value-Based Care
A transitional care program can enable greater integrated service for your patients.
It can emphasize serving someone's needs in a post-acute setting, which can help prevent hospital readmissions. As the provider, a TCM program can generate additional reimbursements and help your practice address the underlying measures that define value-based care.
But how exactly can a transitional care program help your practice implement value-based care? Learn how various aspects of TCM can enable your practice to improve patient engagement and maximize clinical efficiency.
Digital care coordination tools can help your practice implement and scale a transitional care program. A software solution can help automate administrative tasks, track billable time, and report patient data. This can help you maximize reimbursement opportunities, increase clinical efficiency, and address value-based care metrics.
With ThoroughCare's comprehensive care coordination software, you can integrate multiple care management programs with resources for data analytics. You can easily streamline your management of a TCM program while enabling patient engagement in a post-acute or home setting.
Last updated: 2/1/2023
Reimbursement rates are based on a national average and may vary depending on your location. Check the Physician Fee Schedule for the latest information.