Transitional Care Management (TCM): CPT Codes, Billing, and Reimbursements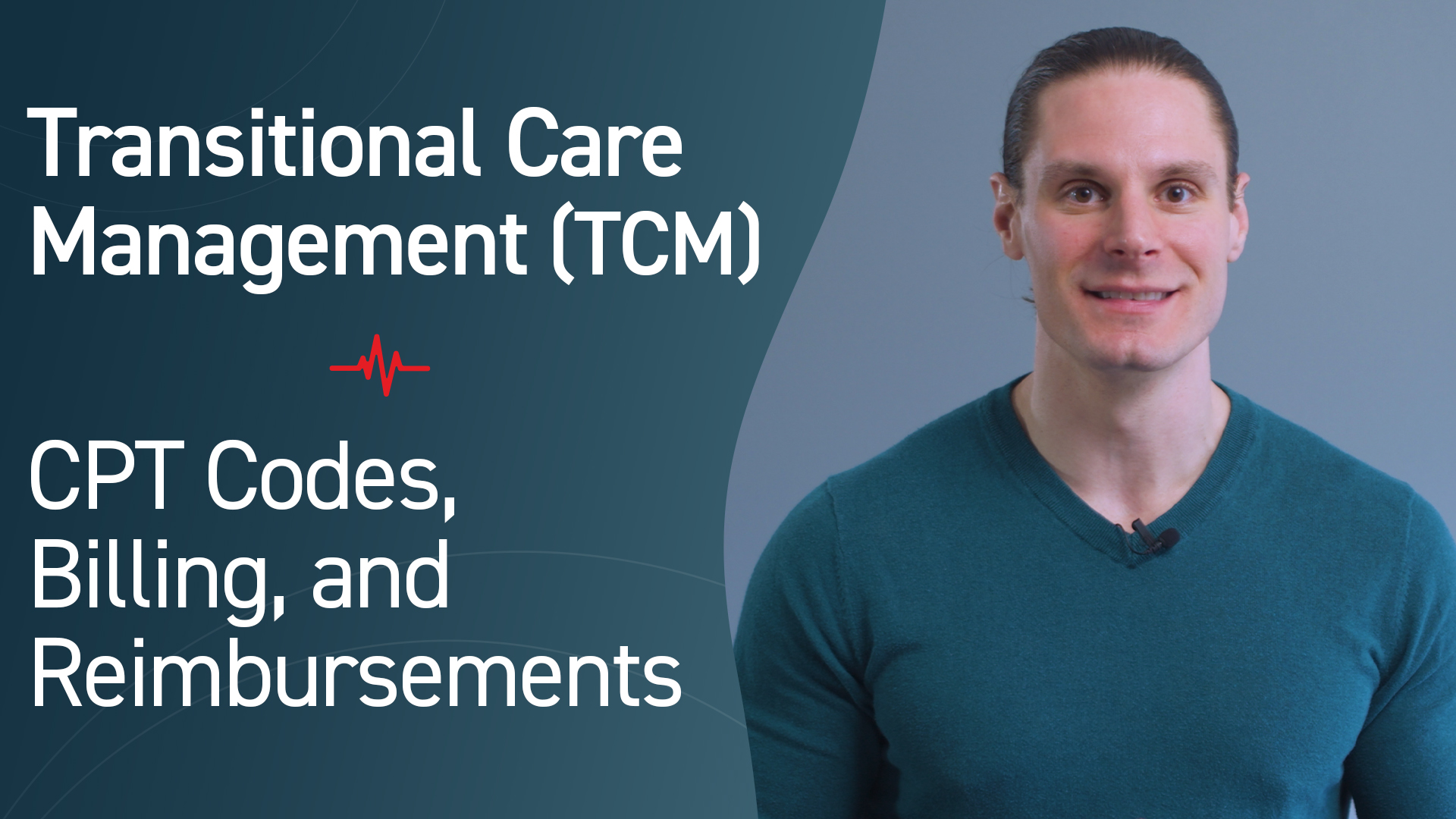 Subscribe
Learn everything you need to know about the 2022 CPT codes, billing requirements, and reimbursements for Transitional Care Management (TCM), so you can properly bill for this program and maximize your revenue.
After watching, you'll have a better understanding of the rules and regulations of TCM, as well as the three segments of TCM that are required in order to bill for the program.
You'll learn about considerations to make when determining the complexity in medical decision-making as related to TCM.
Finally, you'll learn about the two TCM CPT codes: 99495 for moderate complexity TCM and 99496 for high complexity TCM.
Want more information on TCM?
Read about the 2022 CPT codes for TCM or learn more about the requirements for TCM.