How Utilizing SMART Goals Helps Improve Patient Care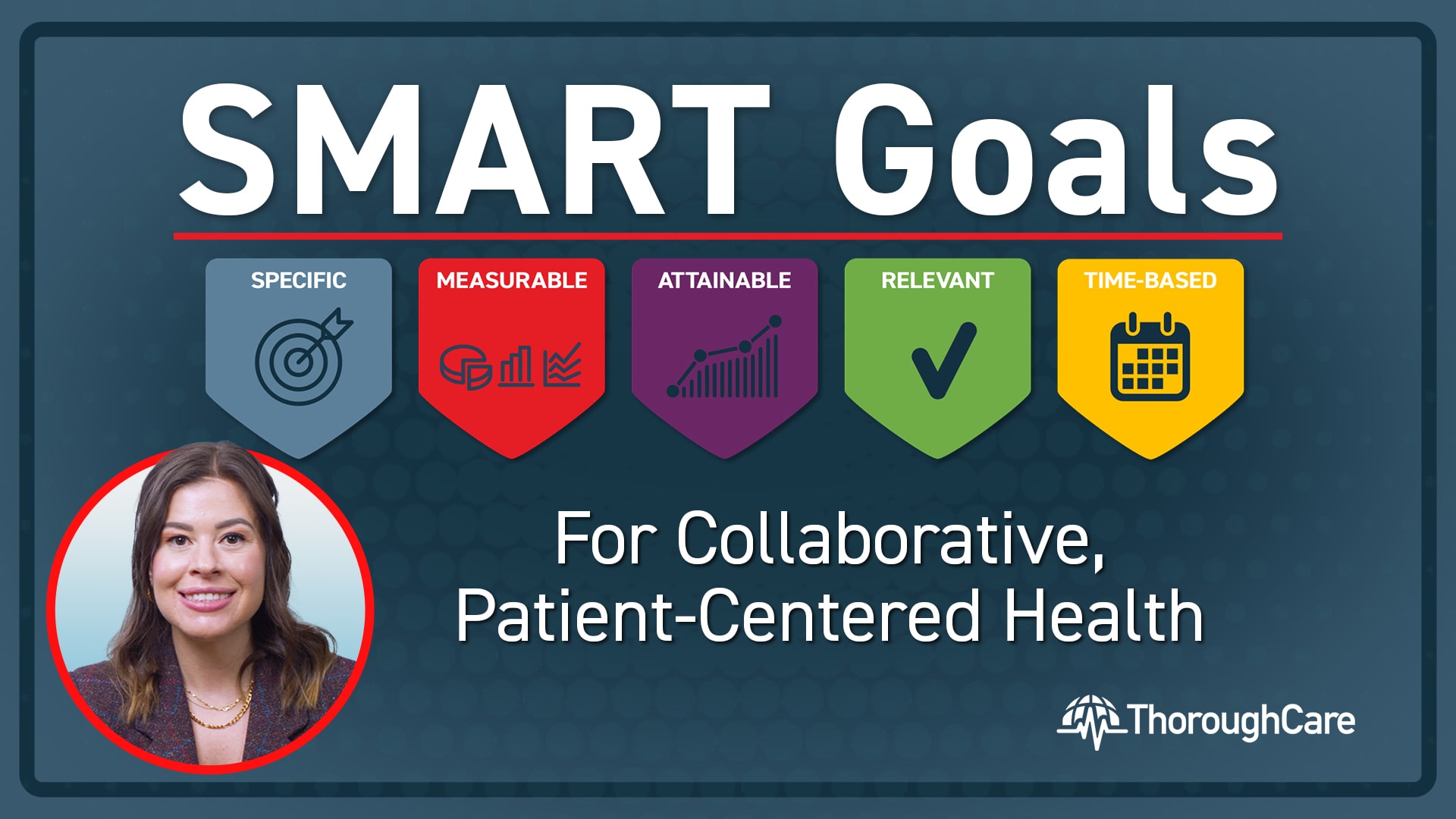 Subscribe
Using SMART goals as part of a patient care plan can help create healthier habits and achieve better health outcomes.
In this video, we discuss what SMART goals are and how they can be utilized in care management to help engage a patient's desires and turn general health objectives into concrete, clear, and actionable targets.
SMART is an acronym that stands for:
Specific

Measurable

Attainable

Relevant

Time-based
We'll review how these can be focused towards patient care with examples, so that you'll have a better understanding of how to create specific goals with well-defined criteria for success.