CMS Releases Proposed 2024 Physician Fee Schedule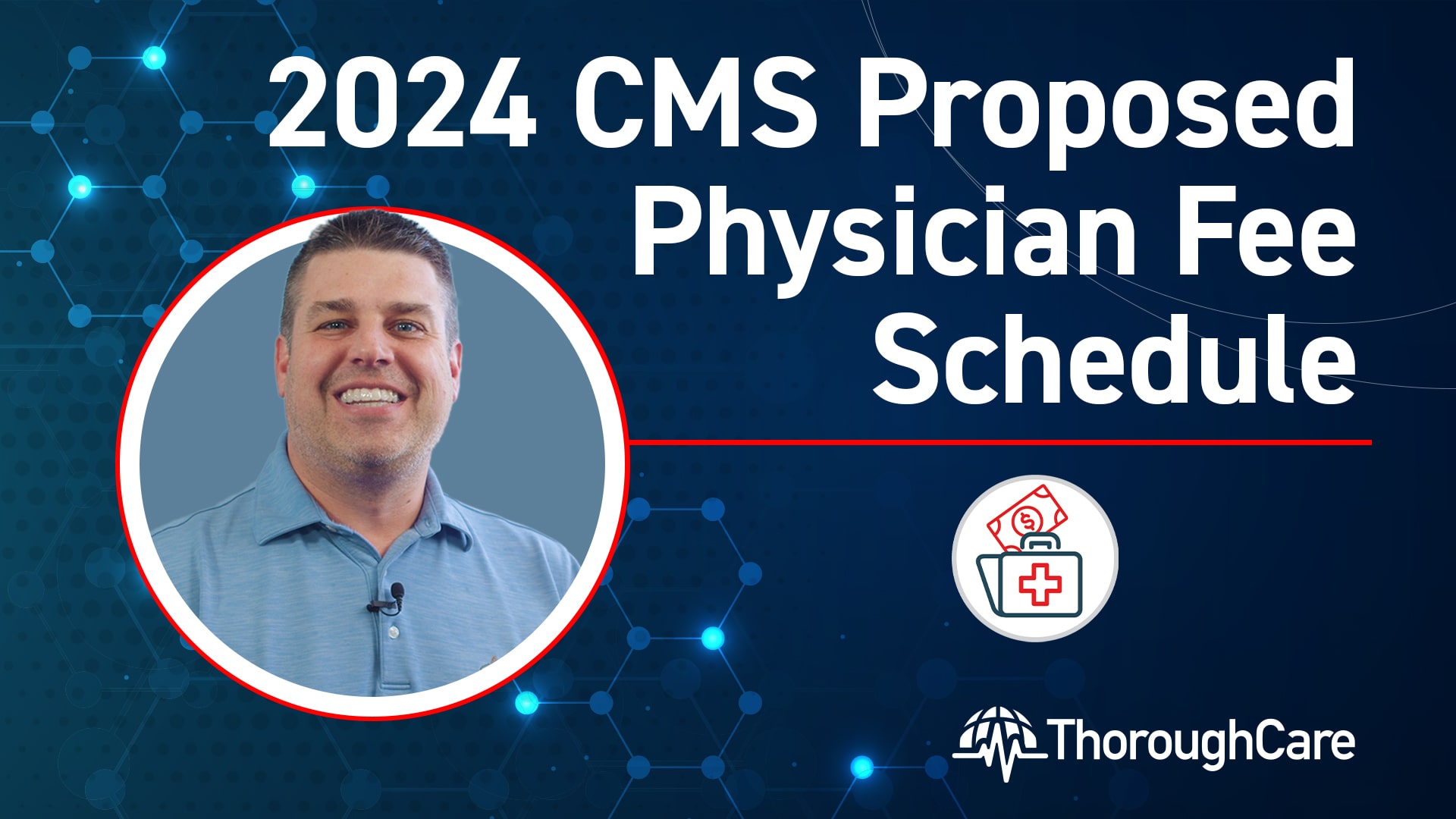 Subscribe
The Centers for Medicare & Medicaid Services (CMS) has released its 2024 Proposed Physician Fee Schedule. Each year, CMS requests feedback on proposed changes to its fee policy, aiming to make these updates by January 1st.
Social determinants of health, remote therapeutic monitoring, and expanding caregiver roles are key areas that CMS is looking to improve. Learn more about its proposal, including possible new billing opportunities and expanded care access.
CMS Will Accept Public Comment on 2024 Proposal
Let CMS know what you think about its proposed rule.
Your feedback can help Medicare make informed decisions for changes to the physician fee schedule. This can help optimize the programs CMS offers.
You can submit comments here.
Additionally, more in-depth feedback can be provided with a CMS comment letter. Contact us to learn more about creating and submitting this letter or to find out about the specific proposed changes that ThoroughCare plans to comment on.