Annual Wellness Visit 2023 Rules and Requirements for Providers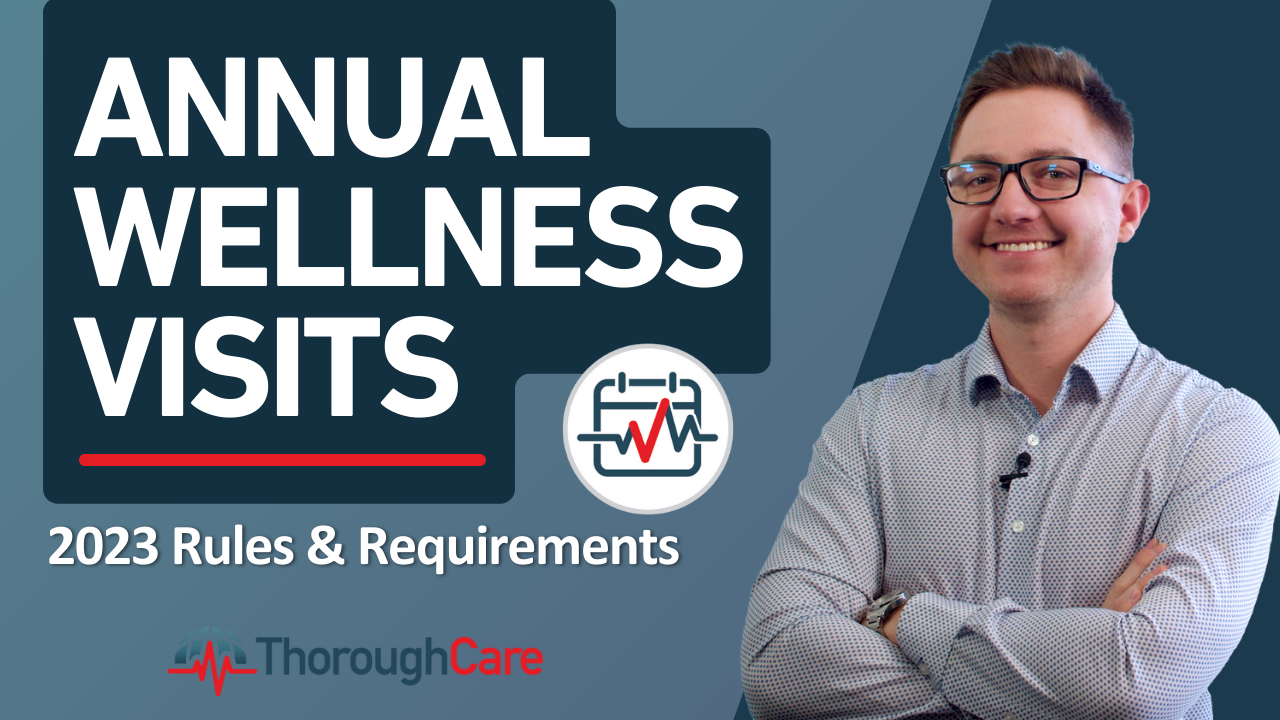 Subscribe
An Annual Wellness Visit (AWV) is a yearly assessment used to evaluate a patient's current health. The overall goal is to establish a record of a person's physical and mental well-being for the purpose of preventive health planning. The appointment is offered at no cost to Medicare patients once every 12 months. Other primary insurances may cover the co-pay as well.
An AWV is easy for both patients and doctors. They also provide an opportunity to address and plan for any serious conditions an individual may live with.
In this video, we discuss the current rules and requirements providers should be aware of when offering Annual Wellness Visits to their patients. From learning the required documentation, to understanding the three different types of AWVs, we'll share the basic knowledge necessary to run a successful and profitable AWV program.