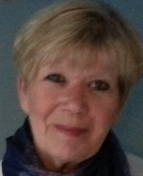 Tips for engaging your patients during the holidays!
Happy December! I can't believe we are almost into 2019. What happened to 2018?
December can be a very challenging month for those calling patients for Chronic Care Management. Many are travelling to visit family, entertaining, shopping or just too busy to even answer the phone. When you are able to reach the patient, it's often a good time to remind them of tips to stay healthy during the holidays. I've found the patients I call will not only listen, but they appreciate the reminders and often report back on their successes when we talk in January.
The following are some 'talking points' that may help engage the person during this busy time, and may help them navigate the health hazards often faced in December:
Medications:
Remind the patient that many offices close over the holidays. They need to plan ahead for refill requests. Suggest they have enough medication on hand to last until the beginning of January.
The same is true for travel. Help the patient decide what they need to bring, including medications and any equipment needed. I usually advise the patient to take a few more dosages than they need in case of accidental pill loss.
When traveling, be sure the patient has a complete medication list and the name and phone number of their doctor's office. Lost luggage, the one forgotten bag, etc can result in the patient reaching their destination without their meds. If this occurs, they can call the doctor's office with the name and phone number of a local pharmacy, and the prescriptions can be called in for the length of the visit.
Dietary Concerns:
Remind the patient that it takes the brain about 20 minutes to realize you are full! Suggest eating slowly and waiting at least 20 minutes to go back for seconds.
For those who need to limit carbohydrates, if they can't resist 'trying' the cookie tray or other 'sweets', they can limit their carbohydrates in another area. Avoid the mashed potatoes, rolls or rice during dinner.
Remind patients with diabetes to check their glucose levels frequently to ensure they are not becoming totally uncontrolled. Adjustments in diet, exercise or sliding scale medications are more successful if the glucose level is only mildly elevated.
Water is a great asset during the party season. Suggest the patient increase their intake unless they are on a restriction. It helps you feel more full and it also helps with digestion.
Be cautious with alcohol intake. Many cocktails have a high sugar content. Alcohol can also interact with many medications. Dry red or white wines are the safest choice. They contain fewer calories than mixed drinks and the sugar content has been converted to alcohol. Limit the number of drinks to 1 or 2 for women, 2 – 3 for men.
Reassure the patients that they can still truly enjoy themselves during the holidays. All that's needed to remain safe and healthy is some advance planning and some basic rules to remember and act upon. Happy New Year!
About Patti Russ, CNP
Since September of 2016, I have had the role of ThoroughCare's Clinical Director. Having worked in a variety of clinical settings for several (uncounted) years, I've been able to use the practical experience gained and my education as an Adult Nurse Practitioner to write the medical content for our software. I am also engaging patients on a monthly basis for the CCM Program, which helps the company recognize and act upon changes needed in a timely manner. Living in Cleveland for 50+ years with my husband of 42 years, and attending THE Ohio State University has been a trial when working with the Philadelphia and Pittsburgh staff, but it builds character....