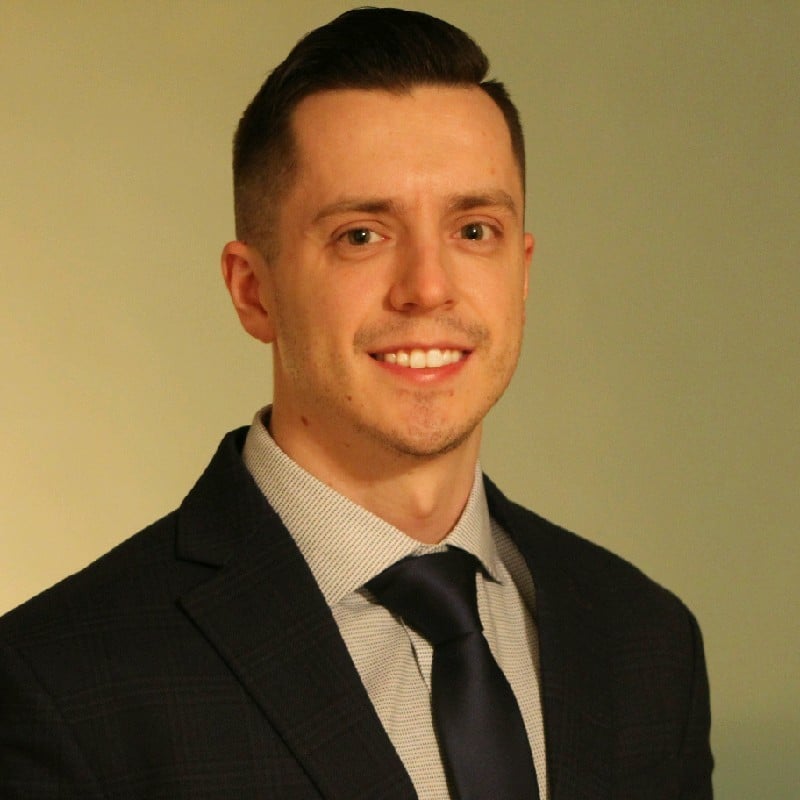 Remote Patient Monitoring: 9 Things to Know for Proper Billing and Claims
A recent study by Spyglass Consulting showed that 88% of healthcare providers have invested or are evaluating investments in Remote Patient Monitoring (RPM) technologies to support high-risk, chronically ill patients whose conditions are considered unstable and at-risk for hospital readmissions.
With technology improving, patients wanting to be met where they're at with healthcare, and of course the COVID-19 pandemic, RPM is becoming increasingly more popular.
In fact, when the Centers for Medicare and Medicaid Services (CMS) released the 2021 Fee schedule final rule, they made important changes to both RPM and Chronic Care Management (CCM) that should continue to grow these programs.
With CMS and so many healthcare providers recognizing the value of RPM, it's only a matter of time before RPM becomes a routine element of care.
We work with hundreds of providers across the country large and small that are using our RPM software solution to managing successful RPM programs.
Whether you're looking to implement an RPM program at your practice or are looking to improve your current RPM program, billing and submitting claims shouldn't be a hindrance.
By knowing how to properly bill and submit claims, and leveraging care management software to help the process, you can stay compliant with CMS rules and regulations while boosting your bottom line.
Although the rules and requirements from CMS can seem daunting, we have simplified them to remove that barrier for providers.
In this article, we've compiled a list of 9 important items all providers should know to properly bill and submit claims for RPM.
1) Who can furnish RPM services to patients?
All RPM services can be performed by a physician, qualified healthcare professional, or clinical staff.
Clinical staff includes, for example, RNs and medical assistants (subject to state law scope of practice and state law supervision requirements).
All practitioners must practice in accordance with applicable state law and scope of practice laws.
2) What are the RPM practice expense CPT codes and their reimbursement?
CMS has two practice expense only codes that cover clinical staff time, supplies, and equipment, including the remote monitoring device.
Code 99453
This setup and education code can be billed once per device. The code is valued to reflect clinical staff time that includes instructing a patient and/or caregiver about using one or more medical devices.
This code pays about $21 on average.
Code 99454
CPT code 99454 is valued to include the medical device or devices supplied to the patient and the daily monitoring of patient physiological data.
This CPT code should be added on the last day of the calendar month ONLY IF the patient achieves at least 16 days of readings.
This code pays about $65.
3) What are the RPM monitoring and management CPT codes and their reimbursement?
Code 99457
This code is used once 20 minutes of RPM care has been provided to the patient.
This code pays about $54.
Code 99458
This code can be added onto 99457 once the provider has furnished at least 40 minutes of care to the patient. 99457 would serve as the initial 20 minutes, and 99458 would serve as the additional 20 minutes of care in a given month.
This code adds about $22 to the 99457 claim. And there is no limit to the amount of times you can bill 99458.
4) Are RPM costs for patients covered by insurance?
We know that Medicare Part-B covers 80% for RPM and most secondary insurances cover the difference.
Some of our customers report other primary insurances and Medicare replacements covering the copays as well. Since these differ from state to state and coverages change constantly, there's no easy way of tracking this information.
We suggest that your biller check with the insurances of your non-Medicare Part-B candidates.
5) What type of RPM devices does Medicare allow?
CMS has confirmed in their latest final ruling that FDA clearance is NOT required as long as the device meets the FDA's definition of a Medical Device.
This is great news for our clinics and will create many new opportunities to get state of the art devices in the hands of their patients.
6) Is 20 minutes of "interactive communication" with a patient required to bill for RPM?
The short answer is no, interactive communication is not required to bill for RPM.
In the proposed rule for 2021, CMS hinted that the 20 minutes required for code 99457 MUST be made up entirely of interactive communication, as opposed to the interactive communication being a component of the overall 20 minutes of RPM service.
We were extremely opposed to this restriction, as much of the day-to-day care management activities occur outside of interactive communication with the patient.
Thankfully, CMS has clarified that the 20-minutes for 99457 can include time for interactive communication as well as for furnishing care management services.
7) How Many Days Per Month Must RPM Data Be Reported?
As a reminder, code 99454 is billed for the provided RPM device with daily monitoring for a total of $65.00.
Since CMS added this code, there has always been some confusion about how many readings (or days of readings) are actually required to bill for 99454.
CMS used the word "daily", but what if a patient missed a day, or several days of readings?
Many experts released statements that 16 days of readings was the appropriate number. This number was not published in last year's final rule nor was it referenced in any official publications from CMS.
CMS has cleared up the confusion around this rule: 16 days of readings are required in order to bill for 99454 or 99453.
How COVID-19 Impacts This Ruling
While CMS has confirmed that 16 days of readings are required to bill for 99454 or 99453, exceptions have been made due to COVID-19.
In the summer of 2020, CMS announced that due to the Public Health Emergency (PHE) for COVID-19, these codes would only require a minimum of 2 days of readings, rather than the required 16 days.
This exception also created confusion: does that minimum of 2 days of readings apply to all patients or only patients affected by COVID-19?
CMS has now clarified that the exception applies to all patients while the PHE is in effect.
It's important to note that this exception only applies while the PHE is in effect. Once the PHE for COVID-19 expires, the required 16 days of readings will be back in effect.
For now, this is a great development which should make it easier for more patients to be billable for RPM each month.
8) Can RPM Be Used for Both New and Established Patients?
CMS has mandated that RPM is limited to only "established patients". The reasoning behind this is that a physician who has an established relationship with a patient would have had the chance to provide a new patient Evaluation and Management (E/M) service.
CMS wants the physician to have relevant patient history and to understand the patient's current medical status and needs so that they can properly analyze a patient's physiological data and develop a treatment plan.
Currently, CMS has waived this restriction due to the COVID-19 Public Health Emergency (PHE), allowing providers to offer RPM services to new patients as well as established patients.
9) RPM Is for Acute and Chronic Conditions
We have seen confusion from some providers around what conditions are eligible to be treated and reimbursed via RPM.
A few years ago, CMS initially worded their rules in a way that made it seem RPM was only able to be furnished to patients with chronic conditions. In their final rulings for 2021, CMS clarified that practitioners may furnish RPM services for patients with acute conditions and chronic conditions.
Getting the Most out of RPM
Successfully implementing RPM at your practice can improve patient health outcomes and offer a new revenue stream for practices, providing financial stability in uncertain times.
Our step-by-step guide provides a collection of best practices to ensure the successful implementation of an RPM program at your practice. The guide fully covers:
Identifying a need and forming your team
Setting goals
Deciding to lease or buy RPM devices
Identifying and recruiting eligible patients
Training patients and clinicians
Delivering RPM and engaging patients
Coding, billing, and reimbursement
If you're looking to manage these programs successfully, care management software is highly recommended.
There are numerous benefits of utilizing a quality care management software solution, including consolidation of patient information, improved care coordination, increased patient engagement, and more.
ThoroughCare's RPM software solution provides extensive features and tools that make it the choice for hundreds of healthcare providers across the country.
Our solutions showcase an intuitive design built for clinicians, by clinicians. For example, we make billing and claims submission extremely easy, automating much of the process.
How ThoroughCare's RPM Software Helps with Billing RPM CPT Codes
99453
When pairing a device with ThoroughCare, the user has the option to mark the device as provider supplied. After 16 days of readings, a 99453 claim will automatically be created on your Billing and Claims page.
A minimum of 16 readings will be required before 99453 moves to the billing and claims page in ThoroughCare.
Note: If you give the patient more than one device, you should not bill this code more than once per month.
99454
We generate this claim with the same Date of Service every month (only if the patient achieves 16 days of readings in a calendar month) because 99454 requires 30 days between claims.
This is why the last day of the month is the easiest. 99454 is easy to track throughout the month on your ThoroughCare dashboard under the "Qualified Supplied Device" worklist. This worklist updates in real time as patients achieve at least 16 days of readings in the calendar month.
99457
ThoroughCare's RPM software automatically generates the claim with the corresponding CPT code once 20 minutes of RPM time has been logged by ThoroughCare users on the embedded Time Logger.
99458
ThoroughCare's RPM software automatically adds the 99458 claim to the existing 99457 claim once the patient has achieved 40 minutes of RPM time.
Note: Prior to 2021, this add on code 99458 could only be billed once per month. Beginning in 2021, you can now bill 99458 an unlimited number of times per month as needed.
If you've just begun shopping for care management software, check out our free buyer's guide that walks you through the benefits and features of care management software, equipping you with the knowledge needed to select the best software for your practice.
Are you ready to start test driving solutions you're interested in? Schedule a live demo of our RPM solution to see how easy it is to drive revenue and improve patient health outcomes.