New Call tracking and ICD-10 enhancements released
We are pleased to announce some major enhancements to our CCM product. Thanks to our customers for suggesting these as updates. We're always excited to make our solutions even better. Here are the details of the new enhancements:
Identify and sort patients that you are actively talking to, leaving messages for, or if you've been unsuccessful at reaching any patients.
Easily add ICD-10 codes with our recommendations
Quickly add providers and ICD-10 codes from the billing page
Easily identify claims that are "missing info" for billing
Improved billing report
Identify the Call Status of your patients
On the worklist, you'll now be able to see a Call Status next to each patient. Just click the telephone icon to edit the status.

Choose one of the different call status options for your patient:

In the worklist, you can now filter for each of these different call statuses: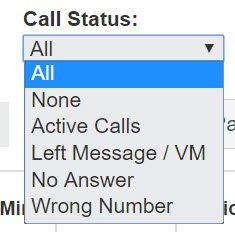 You'll be able to see (and update) the status on the patient's CCM page as well: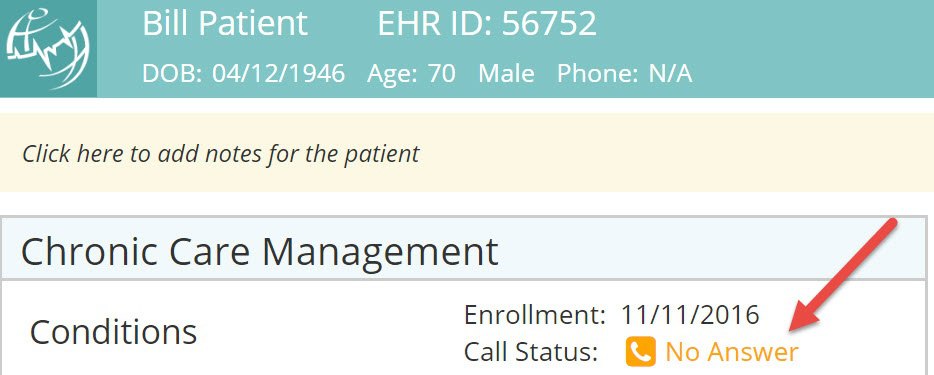 ICD-10 Improvements for Billing and Claims
ICD-10 codes have always been optional in ThoroughCare. But since they are necessary for CCM claims to be submitted, we've been working hard to simplify this process. From now on, you'll be notified when codes are missing and will have an easy interface to quickly assign codes to your conditions. Here's how it works...
When you see a red notification bar when codes are missing, simply click the "Add Icd10 Codes" button: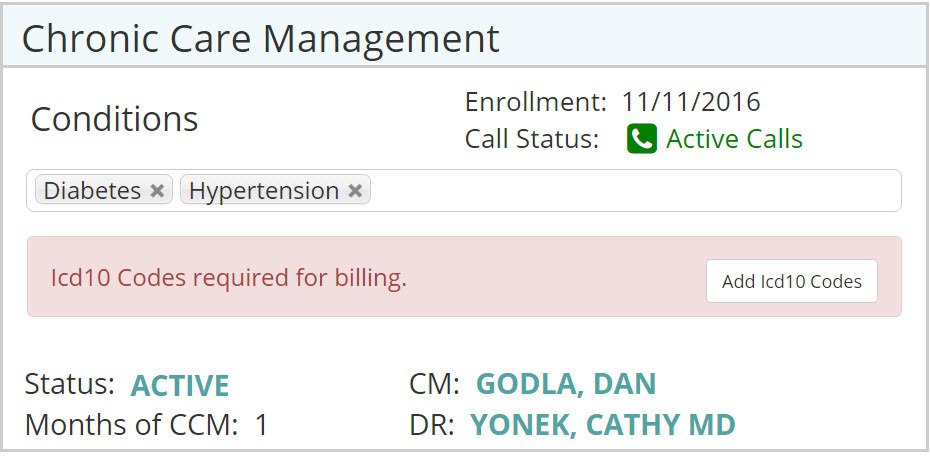 Use the new interface to choose codes from our common suggestion list. Or if you'd like, you can still type a code manually too. You can order the conditions by dragging and dropping the arrows in front of the conditions. This will allow you to identify and order the 2 most important conditions for CCM billing.

On the Billing and Claims section of the Dashboard, you'll be able to identify any patients who are missing info. A new column labeled "Missing Info" will show you how many patients have missing info. In the example below, there are 4. Click the "4" to see the specific patients.

Any information that's missing will appear in red boxes so that it's easy to identify. In the example below, these 4 patients are missing ICD-10 codes and providers. Since both of those items are required for a CCM claim, this page will allow you to easily identify missing items. By clicking the Red boxes below, a popup box will appear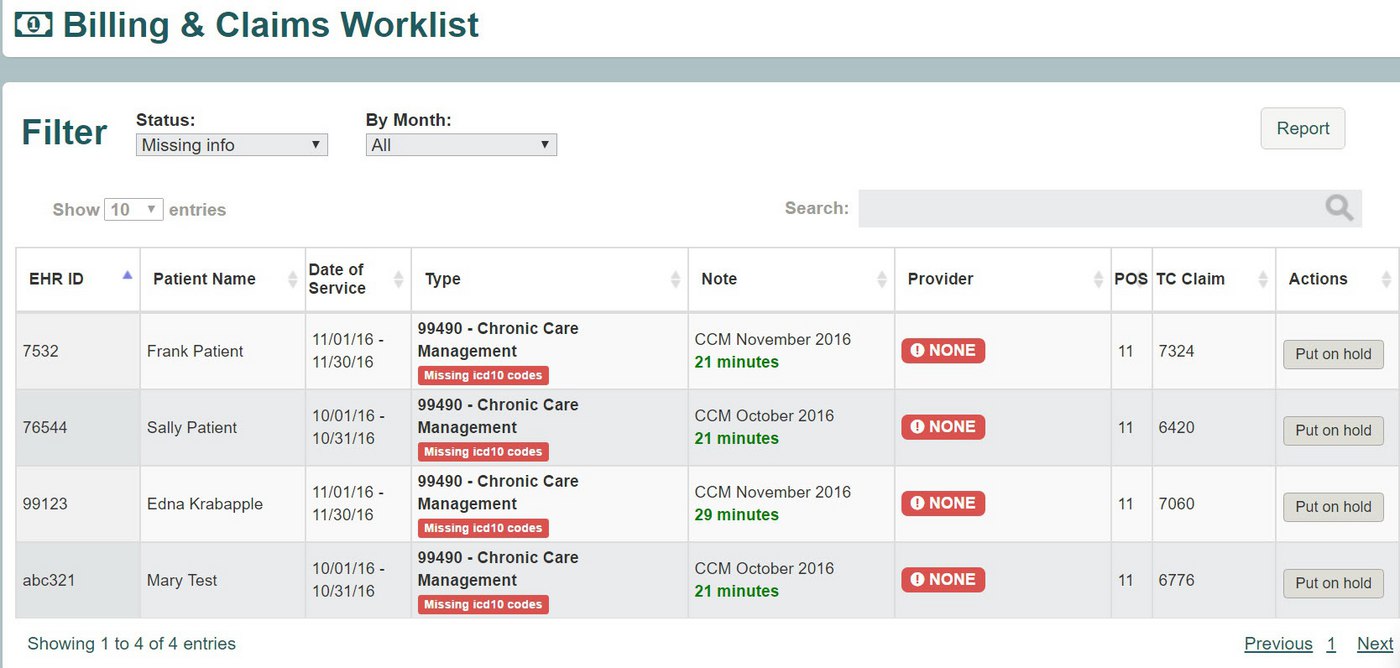 We highly recommend that you spend a few minutes completing missing information now to save a lot of time in the future. Your future CCM billing will be a piece of cake in the coming months!
That's it for this update! Let us know what you think. If you have any other questions, please let me know!