CCM for Rural Health Clinics (Updates & Trends)
The ThoroughCare team was excited to attend the conference of the National Association of Rural Health Clinics (NARHC) in San Antonio Texas last spring. The conference represented over 400 participants from Rural Health Clinics across the United States. We noticed
New Care Management Services & Payments for RHCs
Captain Corinne Axelrod, a Senior Health Insurance Specialist for CMS, talked about the new Care Management Services and Payments for RHCs.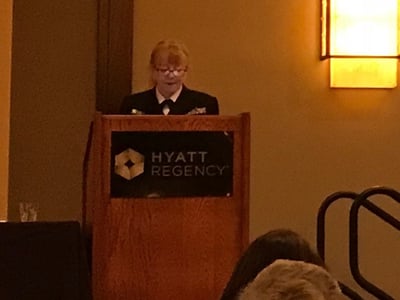 She explained that RHCs will make around $62 for each CCM with G0511 (higher than the Fee for service rate or $42 which RHCs made in 2017).
*** Note: The rate is now $67.03 as of January 1, 2019 ***
She engaged the audience with questions such as, "Raise your hand if you're currently doing CCM" and "Raise your hand if you're considering beginning a CCM program." The audiences engagement with her questions made it obvious that most RHCs are now familiar with the CCM program. The reimbursement rate was created in a way to encourage every clinic to participate.
As an exhibitor at the conference, I noticed the same thing.
CCM Trends in RHC
Hundreds of attendees stopped by our both at this conference. We noticed a lot of trends, below is what we noticed:
Almost everyone has "heard about CCM".
Many clinics were surprised that the reimbursement jumped from $42 to $62 in 2018
The rate is now $67.03 as of January 1, 2019
Several clinics wanted to start but weren't sure what to do.
Several clinics tried doing CCM in their EHR but it didn't work very well.
Overwhelmingly, every clinic we talked to has intentions of building a successful CCM program.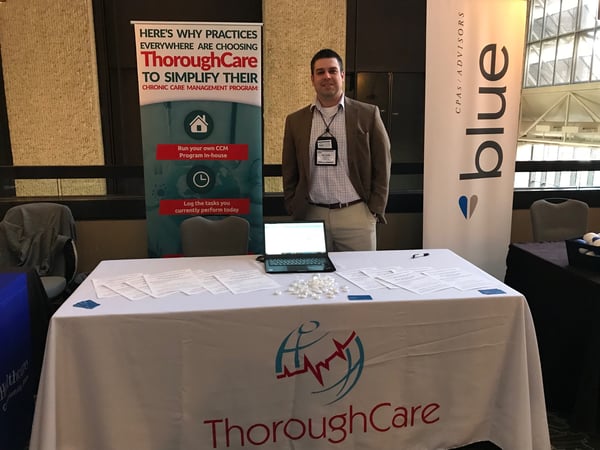 Many Rural Healthcare Clinics are aware of CCM but have not yet implemented a program. If you are wanting to start a CCM program but you are not sure where to begin, visit of complete guide to CCM.