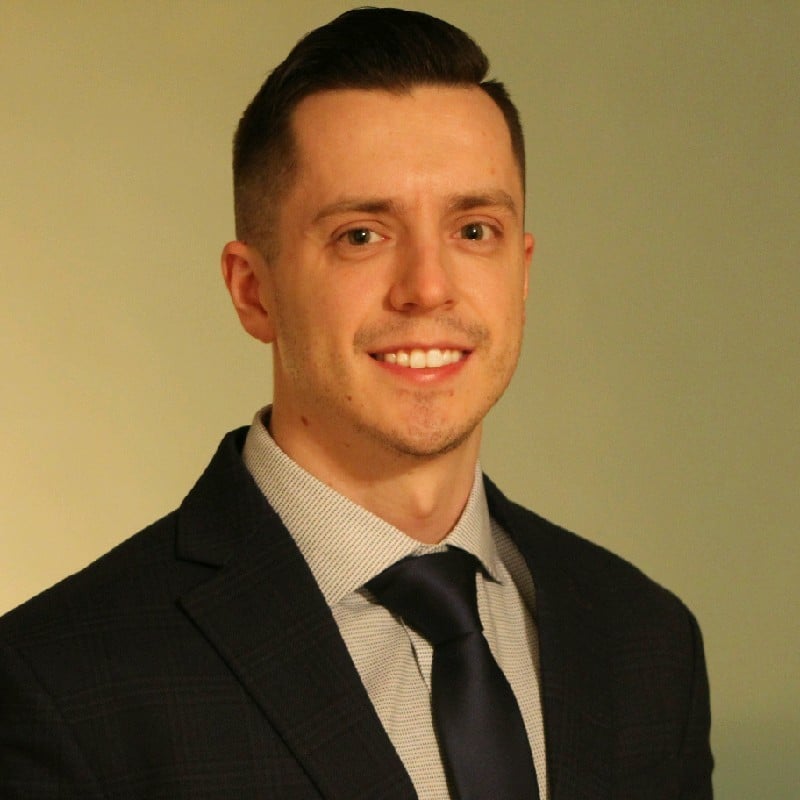 Care Management Software Pricing: Answering The Top 5 Questions
When shopping for software online, you've probably found it extremely hard to come by thorough and transparent pricing information.
You're not alone. Software companies are notorious for hiding their pricing information, instead choosing to give you the breakdown of their costs only after jumping through several or more hoops.
It's no different when it comes to care management software, but we believe it should be. At ThoroughCare, we believe transparency only helps the buying process, which is why we've talked at length about ThoroughCare's pricing, and even have an ROI calculator free to everyone.
After working with over 500 healthcare providers across the country, we've heard just about every pricing-related question. From conversations with those providers, we've developed a list of 5 of the most common questions providers have when it comes to care management software pricing:
How long are care management software contracts?
Are there startup/setup fees?
Are there trial periods?
What pricing structure options are available?
Are there discounts available?
In this article, we'll dive into each of these 5 questions and show you how price fits into the buying decision, as well as the other criteria you should be considering when shopping.
1) How Long Are Care Management Software Contracts?
The length of care management software contracts can vary from solution to solution. Despite the variation, there are generally three types of contracts that you'll come across when deciding on a care management software solution.
Month-to-Month Contracts
Month-to-month contracts offer a lot of flexibility, but usually are not great solutions for providers with care management programs.
The obvious benefit of the month-to-month contract is that it is low risk - you're able to get out of the contract each month.
The tradeoff is that these contracts will usually come with a much higher per-month cost. Moreover, this type of contract would not be advisable for a provider just starting a Medicare program, as these programs generally take 3-6 months to ramp up, enroll patients, and start seeing results.
Some Electronic Health Records (EHRs) do offer their own care management solution, and they are usually the ones that offer these types of contracts, as they use it as an additional revenue source on top of providing the EHR itself.
Be wary of these care management solutions, as they're often bare-bones solutions, with limited features and tools.
One Year Contracts
Another common contract length is a typical 1 year contract. These contracts will generally be a middle-of-the-road option in terms of pricing and flexibility.
You'll find that the per-month cost is lower than the month-to-month contract. The 1 year period also allows enough time for you to implement your Medicare program, see results, and have a good idea if the software solution is a good fit for your practice.
The only obvious downside to this contract is that you're locking in for a year, so you should ideally want to be sure the software solution is a good fit first.
Two Year+ Contracts
The third most common type of contract is a longer-term, two or more-year contract.
These contracts share the same benefits as the 1 year, except you'll pay an even cheaper per-month fee than the 1 year contract. An added benefit to these longer-term contracts is that it allows your Medicare program enough time to be implemented and adjusted as needed, maximizing efficiencies.
When operating efficiently, you'll reduce costs and increase revenues, and have happier and more productive staff.
The downside is similar again to the 1-year contract, in that you should be sure the software is a good fit before signing a contract of this length. You can do this through a trial period (which we'll cover later in our list), video demos, or a live demo of the software.
If you've browsed a few different software options and still need help in distinguishing between software solutions, our free care management software buyer's guide can help.
The guide breaks down the top features to look for in care management software, lays out the benefits you can expect from using quality care management software, and dives into the key criteria you should use to choose the right care management software for you.
2) Are There Startup/Setup Fees?
Most software solutions have some type of setup fee, and will usually be broken down into three main categories: hosting fee, solution creation and patient importing, and configuration.
You should expect setup fees to fall somewhere between $250 and $1000.
Hosting Fees
Hosting fees are a common charge for software solutions that cover the cost of maintaining the secured server for the customer.
These could be baked into the monthly fees or could be a separate charge.
Solution Creation and Patient Importing
This part of setup fees includes Implementing the software, whether it's sending the customer software to hardwire or creating a cloud-based solution. An important part of this process is ensuring the solution is HIPAA compliant and HIPAA-coded.
Importing patients can be a complex process - software solutions will either pull patient information from your EHR or from an excel or CSV file.
Configuration of Your Solution
Lastly, the setup fee will encompass the tailoring of the solution to best fit the customer's needs. For example, some customers may need certain features added, while others may not need all the features the software offers.
Setup fees should also include any training required. This can consist of live on-site training, zoom training, or pre-recorded training courses.
If a company has no mention of training, that should be a red flag. Your staff will most likely need to be trained on the software if it's a high quality, intuitive care management solution.
3) Are There Trial Periods For Care Management Software?
Trial periods, at least to some extent, are quite common for care management software solutions. The length of the trial and the type of trial will differ across solutions.
Some solutions may offer a 1-month trial of their software, while others may offer a 3-month trial period. These trials can either be fully free trials, or a paid trial period.
With longer "trial periods," software companies may require you to sign a contract, but offer a grace period to get out of the contract with a certain amount of written notice.
Due to the complexity of Medicare programs, care management software can have a litany of features and tools that cater to these programs. That makes setup and training an important part of getting the most out of your care management software solution.
If a software solution offers no training on their solution, you may be making your staff's job harder and ultimately hindering your Medicare reimbursement program.
4) What Pricing Structure Options Are Available?
At this point, you'll start to see a theme. Like with the other questions we've covered above, there are a variety of pricing structures you'll encounter. The three most common pricing structures include a monthly flat fee, an a la carte structure, or an anticipated monthly volume.
Monthly Flat Fee
Some software solutions will charge customers a monthly flat fee. Providers like this option because they will always know what they are paying each month. The more claims the provider can bill, the more profit they will collect due to the fixed cost.
There are two downsides to a monthly flat fee pricing structure. First, the amount of the flat fee will usually be a fairly high price. The other downside is that if the provider doesn't bill a certain amount of claims each month, they may not even break even.
Monthly flat fees may be best for providers who are confident that they will not fall below a certain amount of claims each month.
A La Carte/Per Billable Occurrence
The a la carte pricing structure ensures that providers only pay for the claims they submit and bill for, removing any chance of losing money or needing to hit a monthly minimum of claims.
For example, a claim can become billable when a provider has spent more than 20 minutes in a month with a Chronic Care Management (CCM) patient, or when a provider has completed an Annual Wellness Visit (AWV) with a patient.
The downside to this option is that you'll usually see a significantly higher per claim cost. For providers just starting out their Medicare program, this may be preferred as your patient count will be low and thus your costs will be low.
A common strategy is to start with a pricing structure like this, and then once you've ramped up your program and have a consistent stream of billable patients, switching to a more cost-effective and volume-friendly pricing structure.
Anticipated Monthly Volume
The third most-common type of pricing structure is built around an anticipated monthly volume of claims. The main benefit of this structure is that as you scale your program up you'll save more and more money.
This type of structure lends itself well to healthcare providers of all sizes, and incentivizes providers to grow their programs. For larger providers, this structure can offer them immediate savings over other pricing structures.
The downside of this pricing structure is that if you don't hit your anticipated monthly claim volume, you'll still have to pay the same price.
For example, say you've locked in a price anticipating 50 billable claims for one month. If you only bill 30 claims, you'll still have to pay the price you agreed to that allowed for 50 billable claims. On the other hand, if you end up with 75 claims that month, you still only pay for the 50 billable claims, thus bringing in even more revenue.
We have seen that the best (and most cost-friendly to providers) software solutions will feature a progressive pricing structure where the more claims you bill each month, the less you will pay. Ultimately though, providers should strategically choose their pricing structure based upon the needs of their own program.
5) Are There Discounts Available?
Some care management software companies do offer discounts, especially in the early stages of your contract. This is done to allow providers time to ramp up their programs, so they can fully realize the additional revenue.
In the first 2-3 months, you may get a certain percentage discount on your monthly invoice. This allows providers time to scale their program and hit a consistent level of monthly minimum billable claims, which will allow them to choose the best pricing structure for their needs.
For larger healthcare providers and distributors, volume-based discounts may be available due to the sheer size of patients in their programs.
Cut-rate solutions will offer large discounts regularly, but you'll make a trade off in quality. These solutions usually suffer from a lack of features and tools, unintuitive workflows, and little-to-no customer service.
In general, the adage you get what you pay for rings true.
How Price Factors Into Choosing The Right Care Management Solution For Your Practice
While pricing is one of the most important parts of the buying process for care management software, it's not the ONLY factor to consider.
In fact, there are several criteria you should use to help you choose the right care management software. In addition to pricing, providers should look at the following factors:
Reporting features
Compliance and security
Ease of use
Clinical content
EHR integration ability
Support and training
How providers rank the importance of these criteria is up to them. Some practices may prefer using a ranking system for evaluation. For example, you can rank each software from 1-5 on each of the seven criteria we listed above.
Below is an example of what that would look like:
Ranking System:1 (very bad) - 2 (bad) - 3 (Okay) - 4 (good) - 5 (very good)
In this scenario, using our ranking of 1 (very bad) to 5 (very good), Software A would be the best option as it has scored the highest of the three software solutions.
This is a simplified ranking system that may work for your practice. If you want to evaluate more critically, you could assign weights to each of the criteria to represent their importance.
For example, if Price is the most important factor for you, to apply a weight to that factor, multiply the score you give it by 7. If Clinical Content is important, but not as important as Price, you could multiply the score by 5.
Here's how the same ranking above would look if weights were added for importance:
After applying weights, you see that Software A no longer scores the highest, mostly because Support and Training was of higher importance to you and thus weighted more, giving Software C the edge.
You can apply your own ranking and weighting system as you desire.
Whichever method you choose, the ultimate goal is to provide a simplified analysis of each software you have reviewed so that you can make the best decision for your practice.
Our FREE buyer's guide is designed to ease the buying process for you, equipping you with the knowledge needed to select the best care management software for your practice.
ThoroughCare's care management software excels in many of the criteria laid out in this article. We pride ourselves on being a software solution that was built for clinicians, by clinicians.
Our software allows you to manage important Medicare programs like CCM, Remote Patient Monitoring, AWVs, Behavioral Health Integration, Transitional Care Management, and more.
Over 500 health care providers across the country choose ThoroughCare to manage these programs due to our focus on maximizing provider revenues and improving patient health outcomes.
Want to learn more about how we can help your practice do the same?
Start by browsing our website to review our software solutions and when you're ready, feel free to schedule a live demo to see it in action.