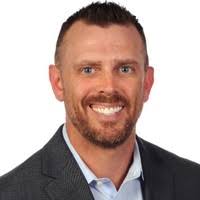 Medicare's Behavioral Health Integration Program - Powered by ThoroughCare
Medicare | Chronic Care Management | Care Coordination | Product Updates | Behavioral Health
Hello Everyone and Happy Belated Labor Day! We hope everyone enjoyed the long weekend as the summer winds to completion (I for one am not thrilled, but hey, at least we have football!) In this blog, I'll cover an area that is ripe with opportunity for improving overall quality of life through expanded care coordination efforts: Behavioral Health.
Estimates show that approximately 65 million Americans are afflicted with a behavioral health condition, 13 million of whom are Medicare beneficiaries. The projected health care costs associated with these conditions is $57 billion - yes, that is billion with a "b" - a staggering amount that puts the behavioral health-related spend on a level playing field with cancer.
For many years, and particularly within the Medicare community, these conditions were rarely addressed. Older adults, mostly affected by preexisting chronic conditions, generally look to their primary care physicians to provide treatment. Unfortunately, this community of providers were limited in their ability to identify – or even acknowledge – a patient's behavioral issues, as the diagnosis and management of these issues was restricted to settings that specialized in mental health. This resulted in upwards of two-thirds of qualified Medicare beneficiaries failing to receive the appropriate care. The downstream impact on physical outcomes, in hindsight, is rather obvious – for example, a depressed patient may not feel motivated to take the actions recommended by their doctor in association with their chronic physical ailment. If we intend to effectively address the physical conditions, we first need to effectively address the behavioral ones.
The healthcare industry is (FINALLY) turning a corner and formally recognizing the impact of behavioral/mental disorders and social determinants on health outcomes, and the CMS is loosening prior "restrictions" to primary care providers (or any practice/clinician that does not specialize in mental health) through its Behavioral Health Integration Services (BHI) program. Like CCM, the General Behavioral Health Intervention model of care provides physicians and their clinical staff the ability to assess and monitor patients' behavioral/mental health and substance abuse conditions from remote locations and without the involvement of psychiatric consultants or behavioral health specialists. In addition, the program allows the practicing physician to formally diagnosis the condition. Per the Medicare Learning Network fact sheet, the eligible conditions for the BHI program include "any mental, behavioral health, or psychiatric condition being treated by the billing practitioner, including substance use disorders, that, in the clinical judgment of the billing practitioner, warrants BHI services. The diagnosis or diagnoses could be either pre-existing or made by the billing practitioner and may be refined over time." This is a tremendous step in the right direction and invaluable in its capacity to drive improvements to overall health quality - especially when paired with CCM for patients with multiple chronic conditions!
ThoroughCare has also taken action with product enhancements that support our partners with their application of the BHI program. Several new assessments have been added to the platform to help providers screen their patients for behavioral conditions. Each questionnaire provides a scoring capability, further assisting physicians in the process to diagnose their patients. As of today, the following industry-accredited screening questionnaires are available (with more to come in the near future):
PHQ-9 (Depression)
GAD-7 (Anxiety)
CAGE (Alcohol Abuse)
DAST-10 (Substance Abuse)
MDQ (Mood Disorder/Bipolar)
In addition, our comprehensive care planning, time tracking/auditing, and claims reporting features have been updated to accommodate the program, with continued focus on our mission to improve the quality of life for every person we can, through functionality that makes your life easier.
Interested? We look forward to further discussions with you! Please reach out and we'll be glad to setup a demonstration of the features. In the meantime, here's a link to the CMS BHI Fact Sheet and Frequently Asked Questions:
Fact Sheet:
https://www.cms.gov/Outreach-and-Education/Medicare-Learning-Network-MLN/MLNProducts/Downloads/BehavioralHealthIntegration.pdf
FAQ:
https://www.cms.gov/Medicare/Medicare-Fee-for-Service-Payment/PhysicianFeeSched/Downloads/Behavioral-Health-Integration-FAQs.pdf
Up next - Transitional Care Management. Until then, enjoy the last couple weeks of summer, and the start of fall.
Earl
About Earl Hutz
Since May 2017 I've been fortunate to own the role of ThoroughCare's COO, bringing 20+ years of Healthcare IT Operations and Management experience. Aside from a value-based care advocate, I'm also a proud husband and father, a below-average golfer, and a devoted Philadelphia sports fan (but don't hold the latter against me...)